The congressman, then-31 years old and a New York City councilman with an apparent penchant for plaid blazers, also participated in a short Q&A. Some key excerpts...
First Lady: "Someone smarter than me. I want to be sucked back into the throes of love--isn't that what everybody really wants?"

On a day off, you'd catch me... "I hate days off, but I guess I'd try on clothes I couldn't afford."

Favorite cartoon character: "Newt Gingrich...for obvious reasons."
Weiner isn't the only politician to pop up in Cosmo's archives. Last year, Senator Scott Brown of Massachusetts' "America's Sexiest Man" spread surfaced. Check it out here.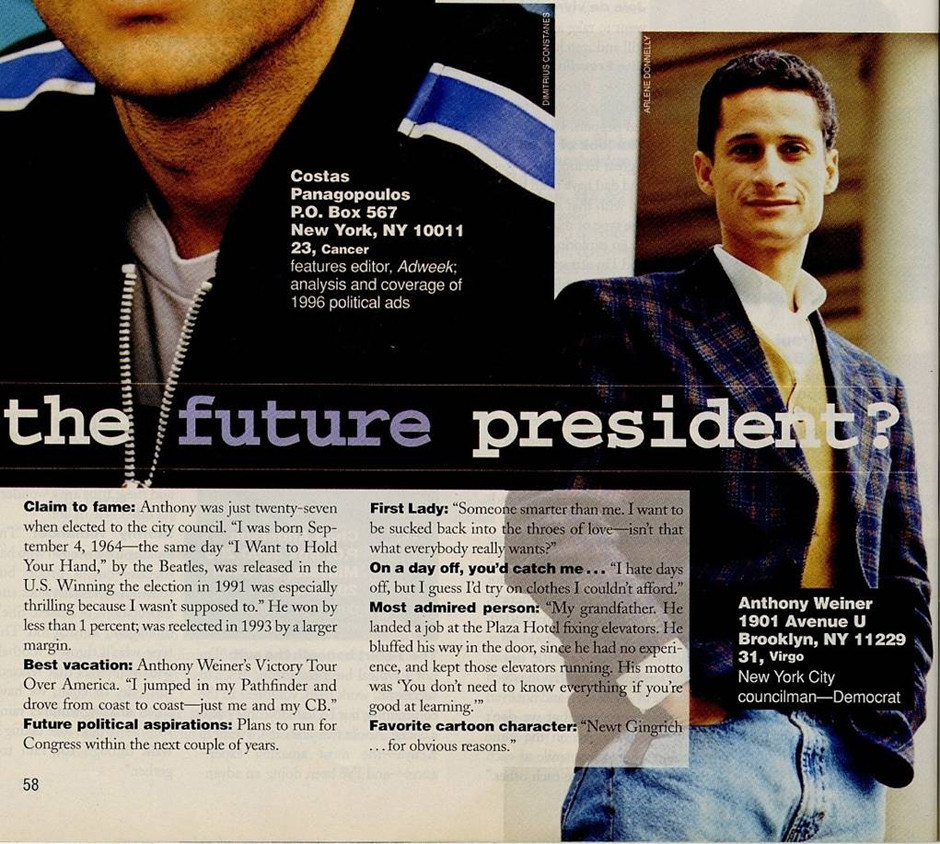 Related