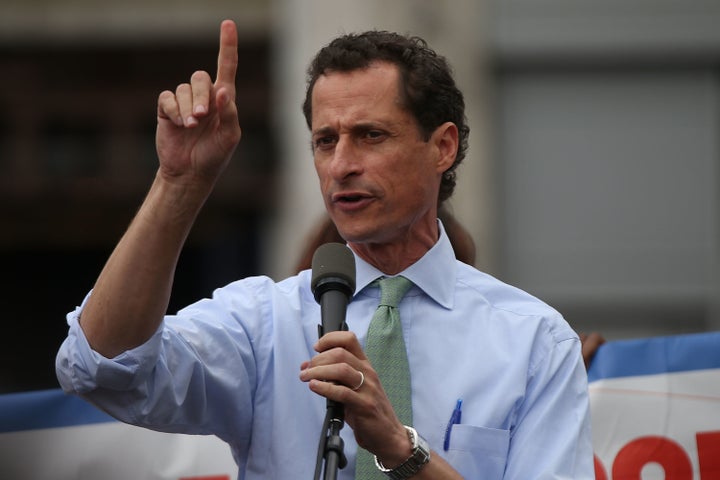 Former Rep. Anthony Weiner (D-N.Y.) has been hired by a crisis communications firm, where he'll be able to use his scandal-ridden past to help others get through tough times.
Weiner is joining the New York-based firm MWW. He will be on the advisory board rather than advising clients, according to Politico.
In an interview with Fortune, Weiner clarified that he will be focusing on "business development" and tried to downplay the new job.
"Well, I've been doing consulting and business development kind of things ever since I left Congress," he said. "So it's not some kind of great new thing. The new thing is I will be doing the work under the umbrella of a well-known, deeply talented, deeply resourced company. And I look forward to that."
Weiner -- who is married to Huma Abedin, a longtime aide to Democratic presidential candidate Hillary Clinton -- stepped down from Congress in June 2011, after revelations that he had tweeted a sexually suggestive photograph to a 21-year-old female college student. He initially claimed his account was hacked but later acknowledged sending that photo, as well as others to other women.
MWW told the New York Post that it was excited to have Weiner on board because he is "a brilliant strategist [with] expertise on many issues."
REAL LIFE. REAL NEWS. REAL VOICES.
Help us tell more of the stories that matter from voices that too often remain unheard.