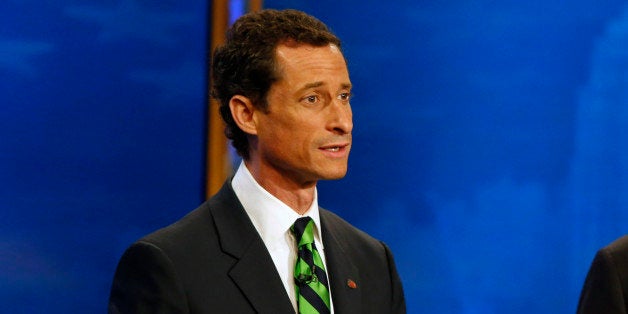 With just a week left to save his flailing campaign, Anthony Weiner did his best to get noticed Tuesday night during the final debate among the leading Democratic nominees for New York City mayor. His strategy? Take the high road.
Weiner rarely attacked his opponents. Rather, on two separate occasions, he actually came to their defense.
"De Blasio has been very good for standing up to slumlords," he said, the sincerity of his compliment almost jarring. Twitter lit up:
Weiner also said that fellow mayoral candidate Comptroller John Liu's campaign had been unfairly punished for the actions of two aides who were found guilty of campaign fraud.
And when it came to the portion of the debate where candidates could ask their opponents a question directly--usually reserved as an opportunity to go on the attack--Weiner asked former comptroller Bill Thompson a softball question about childhood hunger.
Weiner's harshest words Tuesday weren't for any of the mayoral candidates, but rather for a certain U.S. congressman. "I took Peter King and beat him like a rented mule," Weiner said, referring to a heated debate between him and King over a 9/11 first responders bill in Congress.
Weiner plummeted in the polls earlier this summer after revelations emerged that he continued to engage in online sexting after he resigned from Congress in 2011. The latest poll has him at a distant fourth place behind de Blasio, Thompson and Quinn.
The New York City Democratic primary will be held Tuesday, September 10.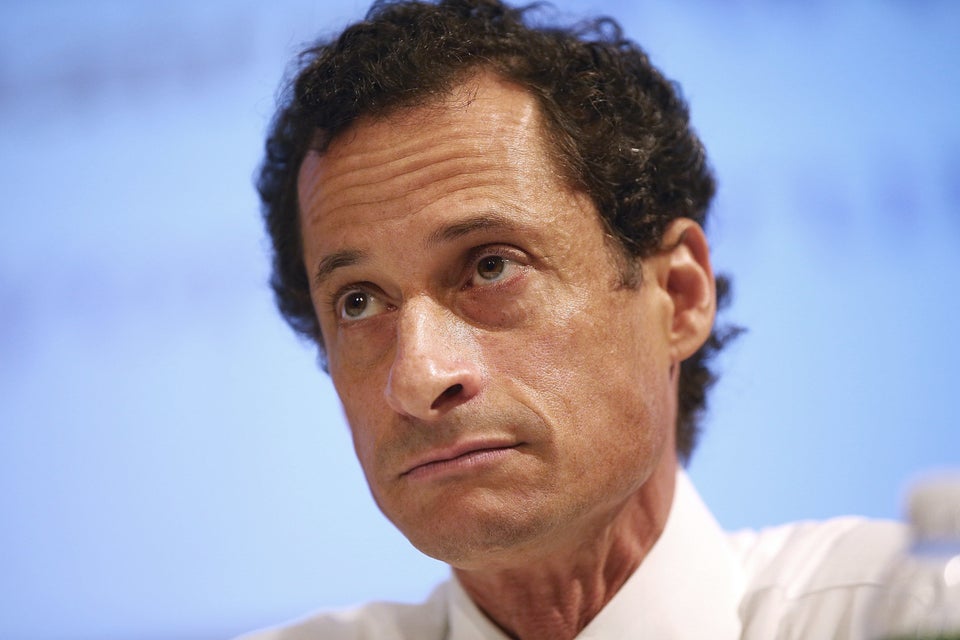 Anthony Weiner's Uncomfortable Faces