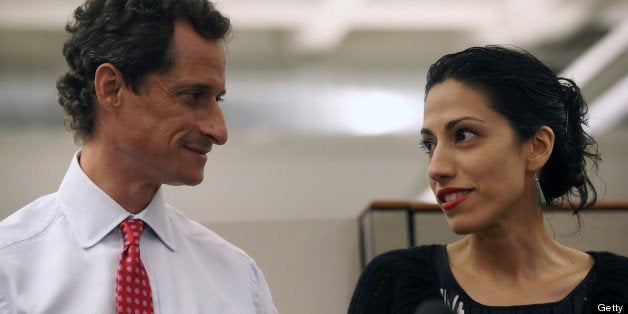 Should Huma Abedin, wife of embattled former congressman and New York City mayoral candidate Anthony Weiner, file for divorce in the wake of his latest scandal?
According to a new HuffPost/YouGov poll of 1,000 people, Americans are more likely to say that Abedin should end her marriage, rather than stick around and work on it.
Thirty-nine percent of poll respondents said that Abedin should file for divorce, while just 22 percent said she should stay and try to work on their marriage. Another 39 percent percent said they weren't sure.
Weiner resigned from his congressional seat in 2011 after admitting to sending lewd pictures and messages to women online. He is currently running for mayor of New York City, but his campaign was rattled last week by his admission that he continued the explicit chats even after resigning from office.
Among the 45 percent of respondents who said they had "heard a lot" about Weiner's continued sexting, 48 percent said that Abedin should file for divorce and only 19 percent said that she should not.
Nearly all Americans think what Weiner did counts as cheating, according to the survey. Eighty-two percent said that it does, while only 8 percent said that it does not.
In an additional blow to Weiner, respondents said -- by a 64 percent to 20 percent margin -- that politicians' unfaithful behavior is relevant information for voters to consider. Still, respondents in the Northeast were the least likely to say so -- 57 percent in the Northeast said that it was, compared to 67 percent each in the Midwest and West and 64 percent in the South.
For more interesting survey results, scroll through the slideshow below.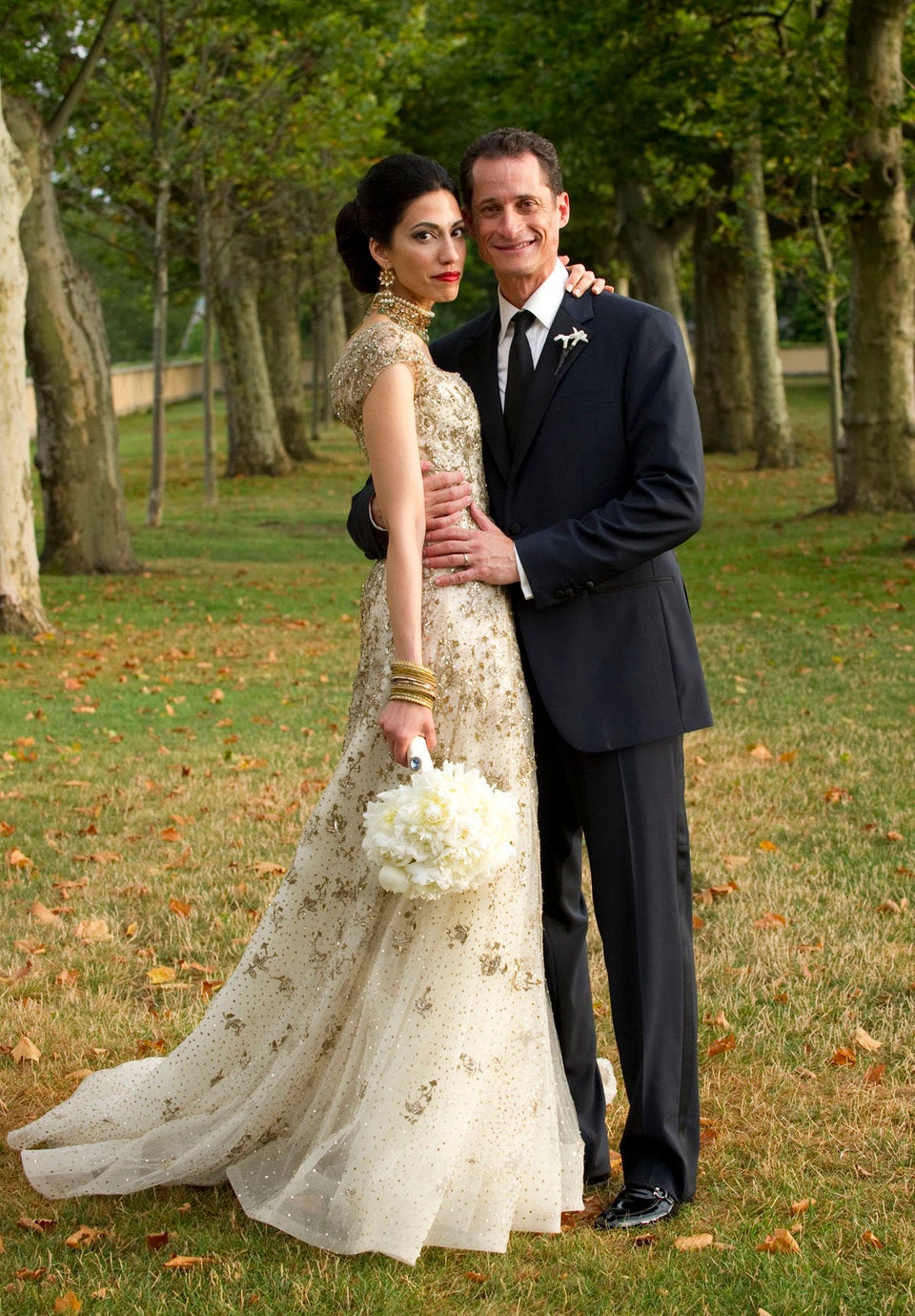 HuffPost/YouGov findings
The HuffPost/YouGov poll was conducted July 25-26 among 1,000 adults using a sample selected from YouGov's opt-in online panel to match the demographics and other characteristics of the adult U.S. population. Factors considered include age, race, gender, education, employment, income, marital status, number of children, voter registration, time and location of Internet access, interest in politics, religion and church attendance.
The Huffington Post has teamed up with YouGov to conduct daily opinion polls. You can learn more about this project and take part in YouGov's nationally representative opinion polling.

Related