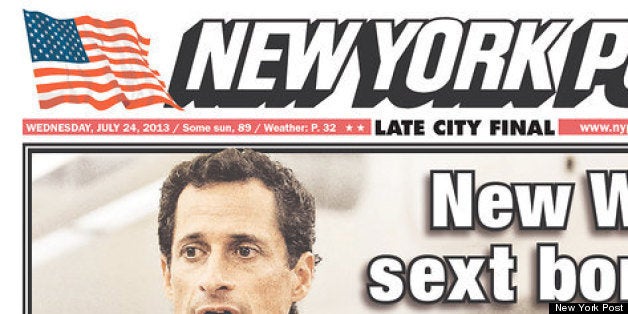 The New York Post surprised some readers with its cover on the latest Anthony Weiner scandal on Wednesday.
The newspaper — known for pushing the envelope with its front pages — played it relatively straight. The Post splashed a photo of Weiner and his wife Huma Abedin at Tuesday's press conference, accompanied by the headline "Meet Carlos Danger." The subdued approach did not go unnoticed by some readers, as Poynter noted.
Meanwhile, Rupert Murdoch, who owns the Post, made his feelings clear on Wednesday. "NY mayoral hopeful Weiner almost tragic if not so funny. What a sicko. Should help city by just fading away," he tweeted.
The New York Daily News took a different tack than the Post, telling Weiner to withdraw from the race. "BEAT IT!" read the headline. "The News says: Enough of all the lies and salacious revelations, Weiner is not fit to lead America's premier city," the newspaper added.
PHOTOS: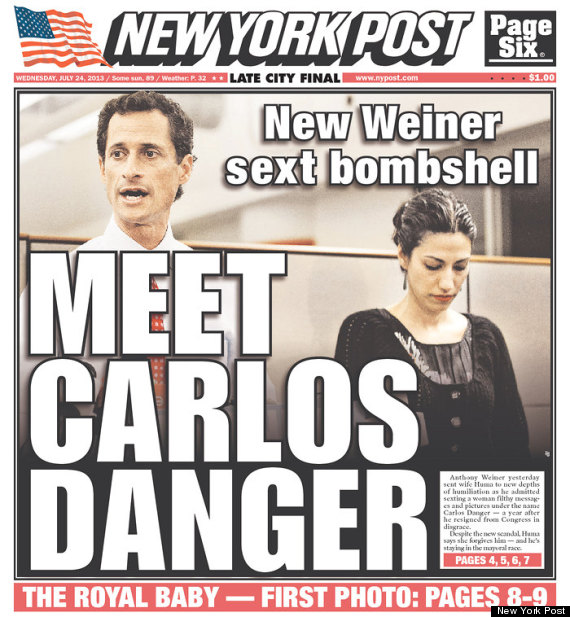 (via Newseum)
Related
Before You Go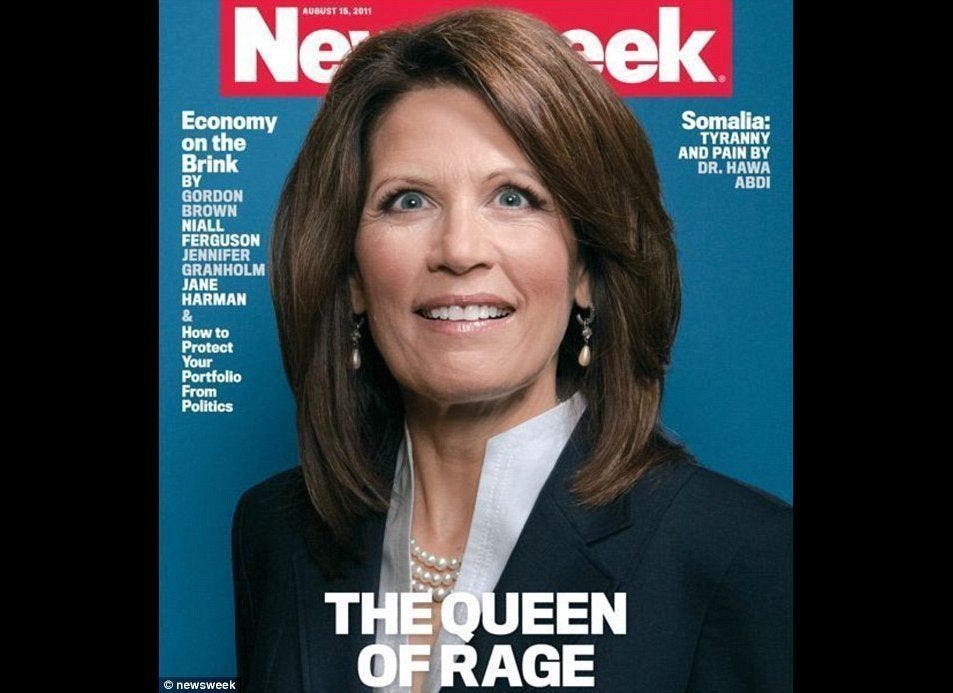 Controversial Magazine Covers
Popular in the Community