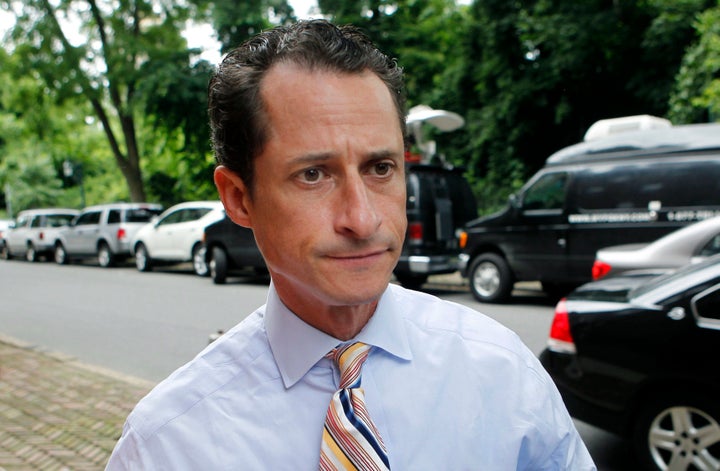 Washington, DC always embraces a good sex scandal, but the end result is generally a ticket out of town. Hollywood, on the other hand, is often much kinder to its illicit drama participants.
Now-former Congressman Anthony Weiner, who resigned on Thursday weeks after an accidentally-tweeted crotch shot began a run of revelations that introduced the term sexting to the mainstream, has already gotten a major job offer to turn his scandal into a sort of meta comedy.
According to The Hollywood Reporter, Doug Ellin, executive producer of "Entourage," has offered Weiner a guest star spot on the show, in which he'd play himself. As of yet, there's been no response from the embattled former New York representative, Ellin said.
If it's the camera that Weiner is suddenly worried about, he has another potential job opportunity. In a letter published on The Huffington Post, Hustler founder Larry Flynt is offering Weiner a job in the company's internet group.
"I cannot emphasize enough the genuineness of this offer. We are a serious corporation which, as you know, has been heavily involved in the political environment of this country for over thirty-five years," Flynt wrote to Weiner. "Our key missions have consistently included the crucial fight of battling hypocrisy within the federal and state governments. Flynt Management Group, LLC and Hustler Magazine have been dedicated to decades of serious political commentary. Just as we do not undertake insincere political crusades, we do not make insincere job offers."
Calling all HuffPost superfans!
Sign up for membership to become a founding member and help shape HuffPost's next chapter