 A new poll conducted by Quinnipiac Univeresity shows Eliot Spitzer maintaing a firm lead in the Democratic primary for New York City comptroller.
48 percent of registered Democratic voters said they'd vote for the former New York governor, giving Spitzer a 15 percent lead over Manhattan Borough President Scott Stringer.
A Marist poll last week had Spitzer at 42 percent, and Stringer at 33 percent.
Spitzer, who resigned as governor in 2008 after admitting to a prostitution scandal, stunned the New York political world with his last-minute entry into the race for city comptroller last week.
Meanwhile, in the Democratic primary for New York City mayor, the same Quinnipiac poll has another scandal-scarred politician, Anthony Weiner, in the lead.
25 percent of Democratic voters said they'd vote for Weiner, giving him a slim, three-point lead over City Council Speaker Christine Quinn. The lead falls within the margin of error.
Despite their individual scandals, Monday's stats appear to show New Yorkers willing to grant both Spitzer and Weiner second chances.
"Notoriety has earned the 'Tabloid Twins,' former Gov. Eliot Spitzer as Client 9 and former Congressman Anthony (Tweets) Weiner, good initial numbers in the polls," said director of the Quinnipiac University Polling Institute Maurice Carroll.
Before You Go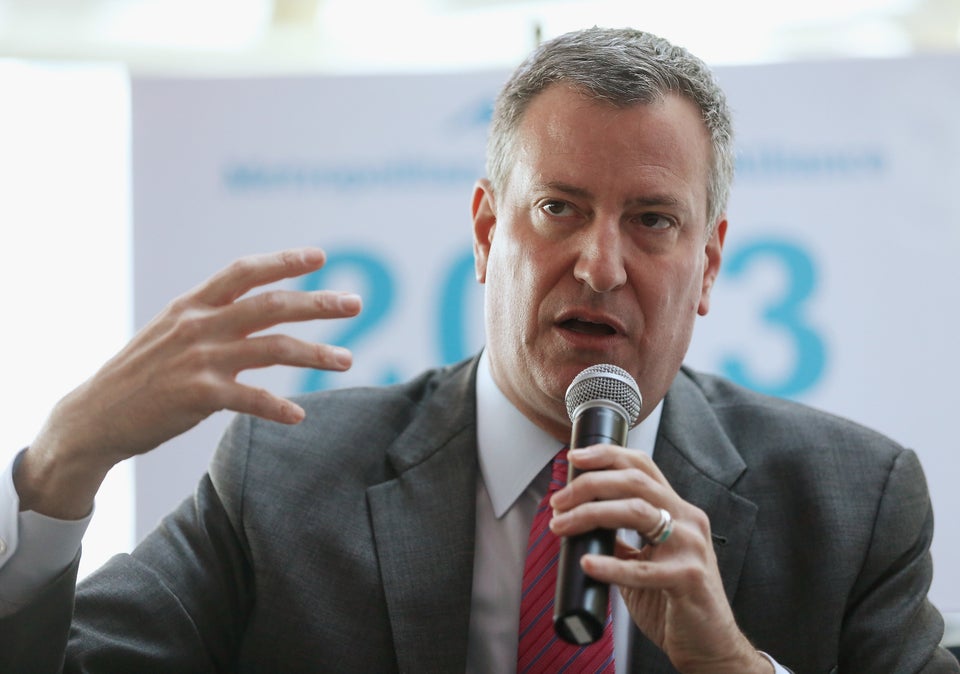 2013 NYC Mayoral Candidates
Popular in the Community