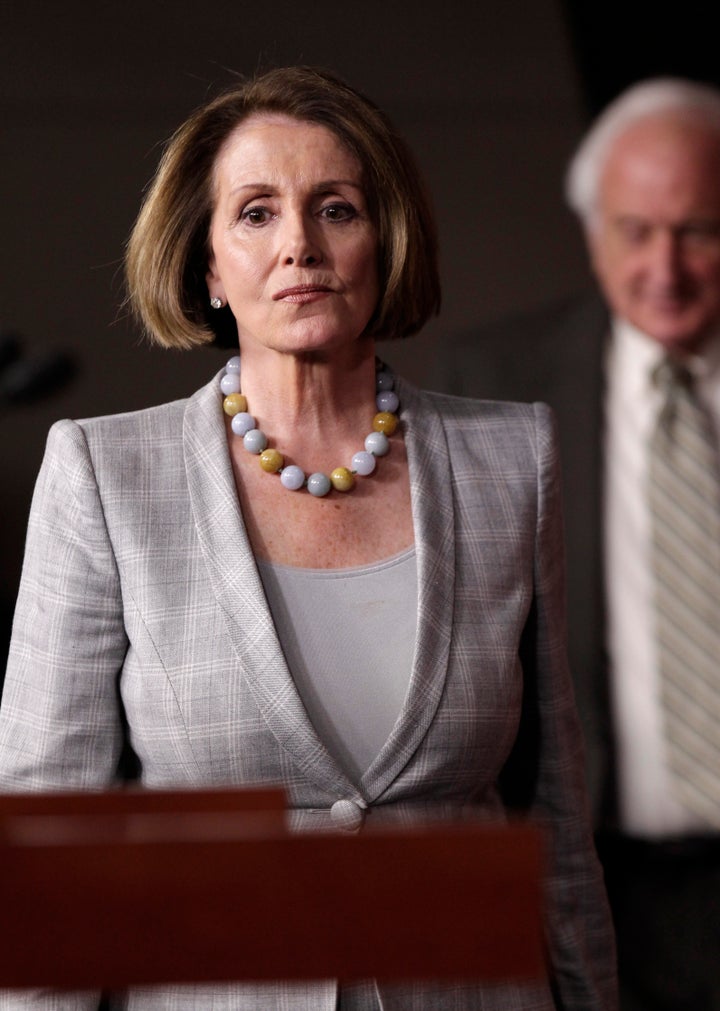 Initially, despite admitting to the world on June 6 that he had exchanged explicit messages and photos with a number of women over the internet, Weiner nevertheless refused calls to step down.
Two days earlier, House Minority Leader Nancy Pelosi had called for an ethics investigation into the congressman, but according to a senior Democratic aide, the x-rated photo was the final straw.
"Leader Pelosi is a consensus builder and has always allowed her members room to make decisions," the aide told Politico's Mike Allen. "The turning point for Pelosi came Wednesday when additional photos emerged and the tenor of the Caucus changed. She felt that matter couldn't wait for an ethics investigation and that he needed leave Congress."
"Starting Wednesday, Leader Pelosi, Congressman [Steve] Israel and other colleagues and friends spoke with Weiner and made the case that an ethics investigation would be drawn out [a year or more] and expensive; that the situation is a distraction; and that it would be better for Weiner to move forward with his treatment without the pressures of being a member of Congress."
"Congressman Weiner exercised poor judgment in his actions and poor judgment in his reaction to the revelations," Pelosi said in a statement after Weiner announced his resignation Thursday. "Today, he made the right judgment in resigning."
"I pray for him and his family and wish them well."
Israel said Friday on NBC's "Today" show that Weiner had previously told him what he said at Thursday's news conference announcing his resignation. His sexting scandal had become "an enormous distraction."
Israel says the Democratic Party put no pressure on Weiner's wife, Huma Abedin, to get her husband to resign.
He says he advised Weiner that his resignation was best for him, his family and the country. He says the party did not advise him on how or where to resign.
Israel says he advised Weiner to resign and "left the rest up to him."
For a complete timeline of the scandal, watch this video: