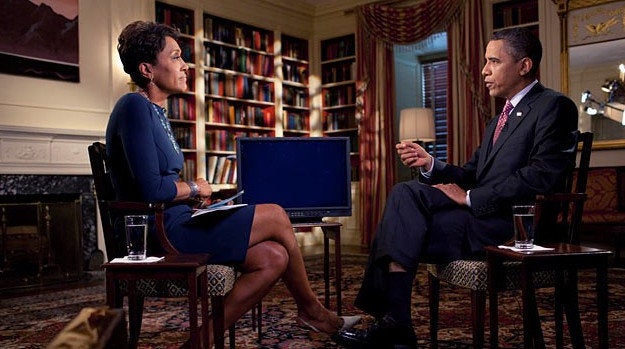 President Barack Obama told ABC News' Robin Roberts that Anthony Weiner will be able to "bounce back" from the sexting scandal that led him to announce his resignation from Congress Thursday.
"I wish Rep. Weiner and his lovely wife well," Obama said in an interview scheduled to air on "Good Morning America" Friday. "Obviously, it's been a tough incident for him, but I'm confident that they'll refocus and he'll refocus, and they'll end up being able to bounce back."
Weiner finally bowed to the pressure on him to resign that had been building since he tweeted a lewd photo of himself and admitted to having inappropriate online relationships with six women.
"I am here today to again apologize for the personal mistakes I have made, and the embarrassment I have caused," Weiner said at a press conference Thursday.
"I had hoped to be able to continue the work that the citizens of my district elected me to do. Unfortunately, the distraction that I have created made that impossible. So today I am announcing my resignation from Congress," Weiner said.
"Well, obviously what he did was highly inappropriate. I think he's embarrassed himself, he's acknowledged that, he's embarrassed his wife and his family. Ultimately there's going to be a decision for him and his constituents. I can tell you that if it was me, I would resign. Because public service is exactly that, it's a service to the public. And when you get to the point where, because of various personal distractions, you can't serve as effectively as you need to at the time when people are worrying about jobs and their mortgages and paying the bills, then you should probably step back."
Calling all HuffPost superfans!
Sign up for membership to become a founding member and help shape HuffPost's next chapter