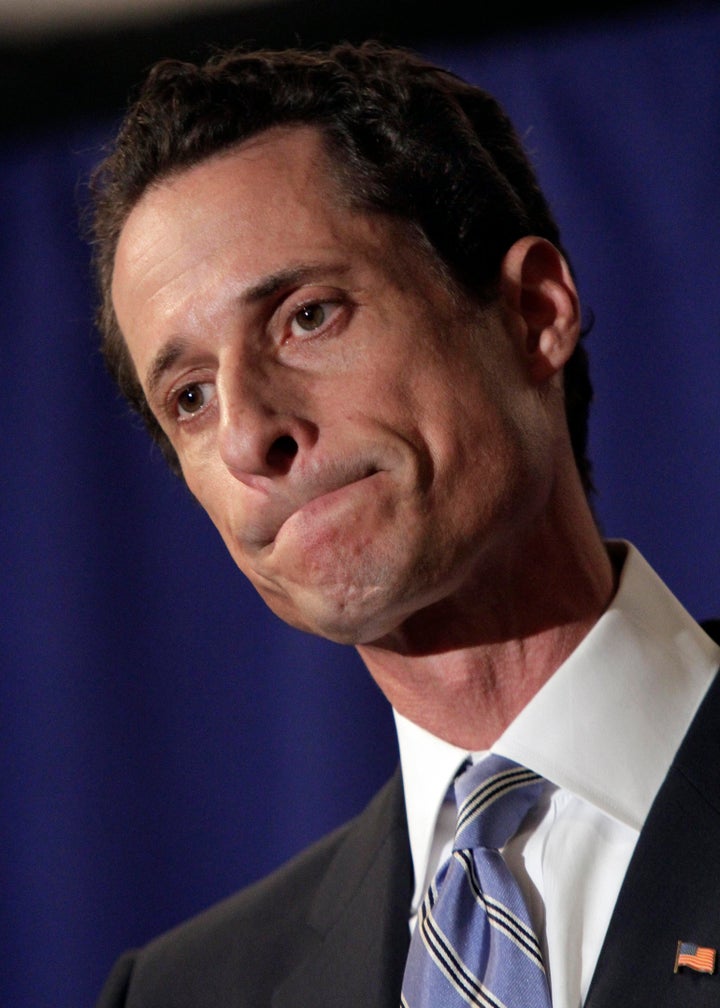 Multiple outlets are reporting that Rep. Anthony Weiner (D-N.Y.) intends to seek treatment amid the fallout from controversy that erupted earlier this week when the congressman admitted to having inappropriate online interactions with six women in recent years.
Weiner's office put out a statement confirming those reports and announcing that he had requested a "short leave of absence from the House of Representatives so that he can get evaluated and map out a course of treatment to make himself well."

Earlier reports suggested that Weiner had no immediate intention of resigning. "Congressman Weiner takes the views of his colleagues very seriously and has determined that he needs this time to get healthy and make the best decision possible for himself, his family and his constituents," the statement from his office continued.
The Democratic Party hierarchy demanded on Saturday that Weiner resign for sending online material ranging from sexually suggestive to explicit to several women.
"This sordid affair has become an unacceptable distraction for Representative Weiner, his family, his constituents and the House," Rep. Debbie Wasserman Schultz, the party chairwoman, said in a written statement calling for the New York lawmaker to quit.
The House Democratic leader, Rep. Nancy Pelosi of California, said Weiner "has the love of his family, the confidence of his constituents and the recognition that he needs help. I urge Congressman Weiner to seek that help without the pressures of being a member of Congress."
Weiner had no immediate reaction.
Before Saturday afternoon's developments, Weiner told reporters in his neighborhood that "I have to redeem myself and I am going to try to get back to work."
Weiner said his conduct involved "personal failings" and that he would try not to let them get in the way of his "professional work."
Wasserman Schultz, Pelosi and others party leaders made their demands one day after Weiner acknowledged that he had exchanged online messages with a Delaware teenager. He said the exchanges involved nothing inappropriate.
His party's leadership had refrained from demanding a resignation for days after Weiner admitted sending lewd photos and messages and at least one X-rated picture to a handful of women around the country over the past three years and then lying about it.
Weiner is married to Huma Abedin, a top aide to Secretary of State Hillary Rodham Clinton, Abedin is pregnant with the couple's first child. She is traveling with Clinton in Africa until the middle of next week.
A recent poll of registered voters in Weiner's New York City district found that 56 percent said he should stay in office while 33 percent said he should leave.
Pelosi has asked the House Ethics Committee to investigate whether Weiner used any government resources. He has said he does not believe he did.
Before Saturday's developments, at least nine House members and three senators said Weiner should resign.
He has repeatedly said he would not.
Weiner said earlier Saturday that his wife "is doing well" and that she "is a remarkable woman who is working very hard."
Popular in the Community