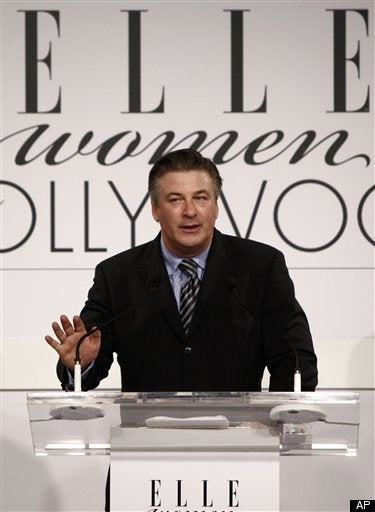 My friend Morgan Rank owned an art gallery in East Hampton several years ago. He moved to Italy, living in the quiet countryside there for nearly a decade. We had lost touch and then, at an art event in New York, someone approached me and said, "Morgan is back." I got a phone number and called him.
Morgan really lived off the grid. No internet. Little telephone usage. When we spoke awhile back, he commented on the digital age he found, in full force, upon his return. "Theses kids with these devices in their hands every minute of the day," he said. "They will never get to know each other the way we did. They will never stare at each other over a candle, jammed into a bottle of Mateus, on a red checkered table cloth in some restaurant."
Which brings me to Anthony Weiner.
The Internet, as I understand it, is best for sharing information, ideas and even feelings. We send our thoughts and feelings, our very spirit, over the airwaves, with astounding velocity. At times, as human beings, we want to attach the body to the feelings, as well. Photos of ourselves and loved ones. Pets. The view out our window. The image of a child's purity.
Photos used to sell something. Houses, apartments, cars, headshots, horses, music downloads, cookware.
Photos to find love. To find sex.
My thought on Weiner is that he is a very busy man. Like most, although not all, politicians, he probably spends a great deal of time going to meetings, raising campaign funds and seizing upon every opportunity to remind people of how great he is as a public servant and a human being. It's exhausting. He exists under a constant pressure cooker of self-analysis and public appraisal. Like other politicians, he needs something to take the edge off. For some people, regardless of occupation, that could mean booze, drugs, gambling, food or shopping. For high functioning men like Weiner and other officials who have lived through such scandals, who are constantly on the go, that leaves one tried and true source of a reliable high. The affirmation that comes when someone lets you know they want to sleep with you. Or even cyber-sleep with you.
This is sex for many people now. No time for Mateus and cheap spaghetti. No time for slowly moving toward one another with a combination of hope and caution, lust and integrity. One can push a button and get something beyond porn. Porn is essentially two dimensional. One sees and hears. Internet sexting can be perceived as three dimensional by adding the component of "feel", regardless of how cheap and unearned those feelings are. That person on the screen is doing whatever they're doing... just for you.
Weiner is so busy, he forgot the important rule that everyone you interact with on this plane becomes a co-conspirator. You rely on them to remain confidential.
Weiner is the modern, high functioning man. The fact that he is married is just one, albeit a huge, factor. I know many people who divorce over such issues of online betrayal. Appointment sex with your spouse doesn't always arrive when you need it most. A modern cell phone, loaded with contacts of willing fellow players, has a table with a red checkered table cloth ready for you at virtually any time.
We tell ourselves that these devices help us communicate more effectively. What they actually do is allow us to bypass the person lying right next to us, across the room from us or at an airport heading home to us, in order to meet our immediate, even inconvenient, needs. To bypass their moods, their current view of us and their own desires, or lack thereof.
Weiner is a modern human being. So he ensnared himself in things that modern humans do. When I first heard about his problems, I snickered and made jokes, too. Now, I'm sad for him, his family, his district and his colleagues.
Let he who is without sin.....
Popular in the Community