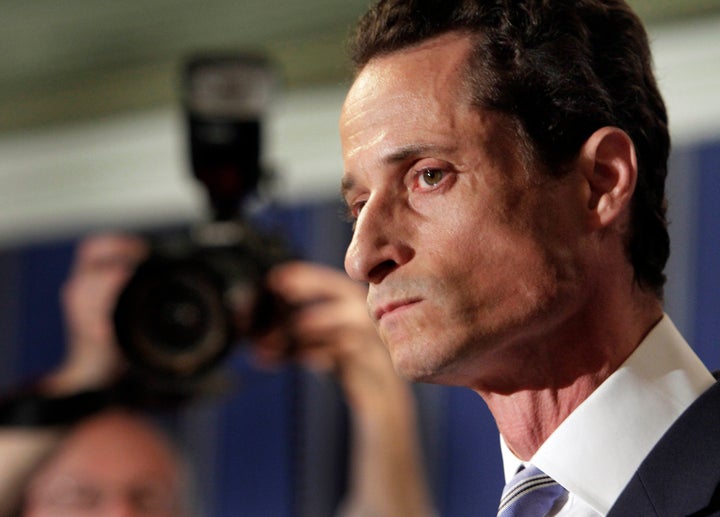 In a press conference Monday, seven-term Democratic Rep. Anthony Weiner confessed that he had indeed tweeted a lewd photograph of himself to a 21-year-old college student (which he previously denied) and admitted to having inappropriate online and telephone relationships with six women over the course of three years--before and after getting married to Hillary Clinton aide Huma Abedin last July.
"My wife has known about some of these online relationships since before we were married. But she did not know until this morning that I had not been truthful about the Twitter posting last week. I'm here primarily to express my apologies to my wife and family," Weiner said.
In the press conference, the congressman said that he has never met any of the women with whom he had corresponded, nor has he had sex or "physical relations" outside his marriage. He choked up while talking about his wife, and said that they intend to stay together.
"I love my wife very much and we have no intention of splitting up over this," Weiner said. "We have been through a great deal together and we will weather this. I love her very much and she loves me."
Former President Bill Clinton presided at Weiner and Abedin's Long Island wedding in July 2010. Though the couple has no kids, Weiner said in July 2009 that he had ruled out running for mayor in order to focus on Congress and "build a family."
When questioned about Abedin's response to the revelations, Weiner said, "She said she loved me and said we're going to get through this. But she deserves much better than this."
Weiner, who emphasized that he will not be resigning, said he will not seek therapy at this time.
"This is not something that can be treated away. It is a deep weakness of mine, and it is a mistake," he said.