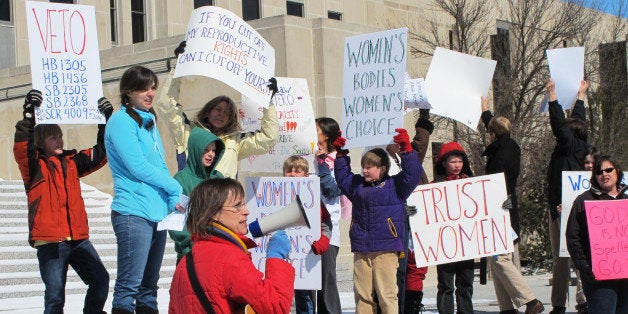 On Nov. 4, as voters across the U.S. head to the ballot box, Americans in three states will be voting on legislation that could seriously undermine access to legal abortion.
More restrictions on abortion were passed between 2011 and 2013 than in the entire preceding decade, according to the Guttmacher Institute. And 2014 is keeping up with that trend. Although the Supreme Court blocked key parts of Texas' harsh anti-abortion law just yesterday, in this year's midterm elections, Colorado, Tennessee and North Dakota will have constitutional amendments on their ballots that could effectively eliminate -- or at least significantly chip away at -- abortion rights in those states.
Two states, Colorado and North Dakota, will have personhood measures on their ballots. This type of legislation seeks to legally define life as starting at conception, thus extending legal rights to fertilized eggs.
Advocates of personhood legislation claim that the laws are intended to protect women and their babies. "You know, the 14th Amendment requires equal protection under the law for everybody," Personhood USA representative Jennifer Mason told NPR in November 2013. "And so we believe that every human being, regardless of their location, whether they're in the womb or out of it, deserves those protections and those rights."
In Tennessee, an amendment on the November ballot would allow the state legislature to pass anti-abortion legislation more easily.
Women's reproductive health advocates point to the impact these measures could have on the rights guaranteed by Roe v. Wade. The American Congress of Obstetricians and Gynecologists opposes personhood measures, stating that they "erode women's basic rights to privacy and bodily integrity; deny women access to the full spectrum of preventive health care including contraception; and undermine the doctor-patient relationship."
"The goal of all of these measures is to ban abortion and to restrict access to contraception, and to essentially put politicians between women and doctors," NARAL Pro-Choice America Political Director Erika West told The Huffington Post in a phone interview.
Here are the states where anti-abortion constitutional amendments will be on the ballot this November:
Colorado: Amendment 67
What It Says: The measure states that, "In the interest of the protection of pregnant mothers and their unborn children from criminal offenses and neglect and wrongful acts, the words 'person' and 'child' in the Colorado Criminal Code and the Colorado Wrongful Death Act must include unborn human beings."
What Proponents Claim It's For: In August, Mason told The Washington Post: "Amendment 67 corrects the loophole in Colorado law and ensures that those criminals can be charged with killing a child in many different scenarios, whereas previous personhood amendments didn't address the criminal code."
What Opponents Say It Could Mean For Women: Those who oppose the bill say that by changing the definition of personhood in Colorado's criminal code, the amendment could effectively criminalize abortion. It could also call into question the legality of certain types of birth control, including the pill, intrauterine devices and emergency contraception.
Opponents also worry that the amendment could have even further-reaching consequences for women who miscarry or deliver a stillborn child, as well as their doctors. "The language of Amendment 67 is so broad and far-reaching that it would make pregnant women and their doctors criminally liable for any pregnancy that does not result in a live birth, regardless of the stage of pregnancy," reads the FAQ section on the website of NO67, a campaign that opposes the measure.
North Dakota: Measure 1
What It Says: The measure would add the following to Article 1 of the North Dakota state constitution: "The inalienable right to life of every human being at any stage of development must be recognized and protected."
What Proponents Claim It's For: Personhood USA's website says that the measure is meant to "ensure that mother and baby are both treated as medical patients." And in February 2013, Republican state Sen. Margaret Sitte, the sponsor of the personhood initiative, told HuffPost's Laura Bassett: "We are intending that it be a direct challenge to Roe v. Wade, since Scalia said that the Supreme Court is waiting for states to raise a case."
What Opponents Say It Could Mean For Women: West said that the North Dakota measure, like the Colorado amendment, could lead to an abortion ban and have negative implications for the legality of certain types of birth control and IVF procedures. Other opponents of Measure 1 point to its confusing language. "Because Measure 1 is so vague and poorly-worded, it will lead to so many legal battles," Karla Rose Hanson, spokesperson for North Dakotans Against Measure 1, told Cosmopolitan in September.
"It could lead to court battles on a variety of fronts -- how it applies to end-of-life situations, how it applies to IVF, how it applies to abortion."
Tennessee: Amendment 1
What It Says: The amendment would add the following language to Tennessee's constitution: "Nothing in this Constitution secures or protects a right to abortion or requires the funding of an abortion. The people retain the right through their elected state representatives and state senators to enact, amend, or repeal statutes regarding abortion, including, but not limited to, circumstances of pregnancy resulting from rape or incest or when necessary to save the life of the mother."
What Proponents Claim It's For: The group Yes On 1 says that Amendment 1 would pave the way for the Tennessee legislature to "enforce common sense protections for abortion-vulnerable women or unborn children." Since a 2000 state Supreme Court ruling that a woman's constitutional right to privacy included the right to terminate a pregnancy, the Tennessee legislature has not been able to pass broad anti-abortion legislation.
What Opponents Say It Could Mean For Women: If the amendment passes, it will effectively invalidate the earlier state Supreme Court ruling, and allow Tennessee's Congress to pursue -- and pass -- more aggressive anti-abortion legislation. According to West, the amendment would allow the legislature "to appeal every measure that protects abortion rights."
"We'll see an immediate barrage of legislation that mirrors what we've seen in other states where clinics have closed en masse, like in Texas and Virginia," West added.

Related
Before You Go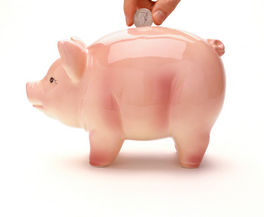 10 Must-Know Birth Control Facts