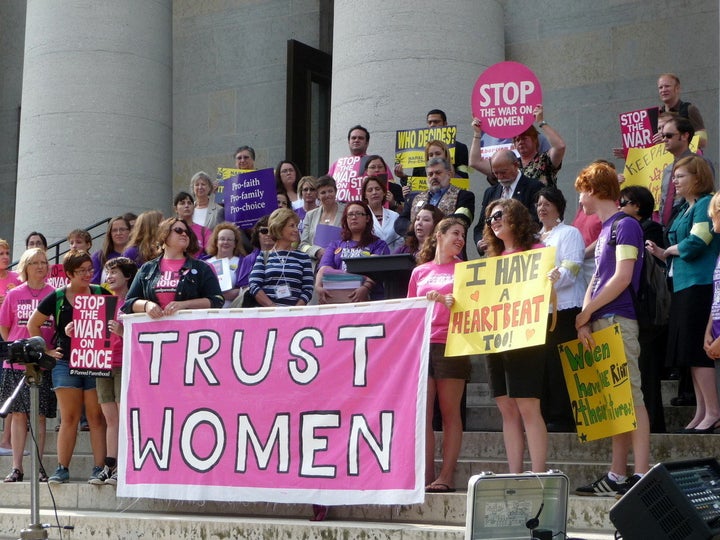 Florida SB 290 requires a 24-hour waiting period on abortions, that doctors describe fetal pain to mothers, and that doctors attend a yearly ethics course. It also bans abortions in the second trimester if medical staff deems the pregnancy viable.
The Republican-controlled Senate voted 23 to 16 to block the measure from progressing in the 2012 legislative season, the Palm Beach Post reports.
Sen. Evelyn Lynn, R-Ormond Beach, spearheaded the vote on whether the Senate should proceed with the anti-abortion bill, saying "This public is calling and screaming, pleading with us to concentrate on bills that give us jobs, put food on our table and lower our cost of living."
And in a state that already has among the most restrictive abortion laws, the Senate found a bill that further infringed on women's rights was not even worth discussing this year.
"I believe that what's happening over contraceptives, and Rush Limbaugh and all that's going on in this country," said Sen. Nan Rich, D-Weston, "the polls are beginning to show that's hurting the people who are trying to hurt women's reproductive health."
Related
Popular in the Community