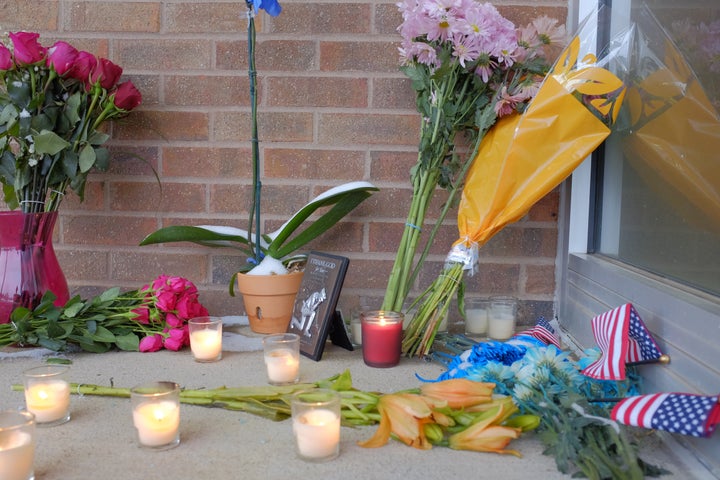 An abortion rights leader is calling out anti-abortion activists who spread lies about -- or incite violence against -- abortion providers, then act appalled when violence actually transpires.
"The language you choose matters," she wrote in a Saturday night Facebook post. "You are not free from the judgement of the consequences of your hate-filled rhetoric."
She specifically mentioned David Daleiden and Troy Newman. Daleiden is the founder of the Center for Medical Progress, the anti-abortion group responsible for heavily manipulated videos that purport to show Planned Parenthood doctors talking about selling fetal parts for profit, and altering their abortion methods so as to leave fetuses intact. Newman, the president of anti-abortion group Operation Rescue, advocated for doctors who provide abortions to be "executed" in his book Their Blood Cries Out, published in 2000.
Both Daleiden and Newman condemned Friday's attack, but Hogue wrote that their responses ring hollow in light of their previous words and actions.
"You don't get to create fake videos and accuse abortion providers of 'barbaric atrocities against humanity' one day and act shocked when someone shoots to kill in those same facilities," she wrote. She also accused Newman of crying "crocodile tears" now that someone has taken his "vision into his own hands."
Though police have not officially disclosed a motive for the Friday attack, a law enforcement official told The Associated Press that gunman Robert Dear uttered "no more baby parts" after his arrest.
Popular in the Community