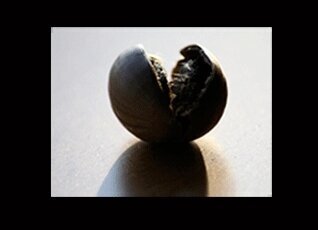 Against a backdrop of GOP-backed allegations that it is involved in voter registration fraud, the activist ACORN group has been targeted with emails and voicemails threatening its staff as well as Democratic presidential candidate Barack Obama.
One of the aggressive messages, secured by HuffPost's OffTheBus, says that "all the ni**ers," including Obama, are going to get "assassinated" and "hung."
The threats come at a time when the McCain-Palin campaign has been publicly linking the non-profit Association of Community Organizations for Reform Now directly to the Obama campaign while suggesting the group is engaged in a coordinated effort to register ineligible voters.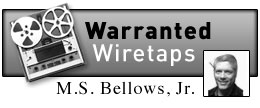 In addition to the verbal threats and racially offensive messages, ACORN offices in two cities were recently vandalized, and a 58 year old Obama campaign volunteer wrongly assumed to be associated with the group was assaulted Saturday.
In a conference call with reporters Monday, ACORN spokesman Brian Kettenring said numerous employees of the group nationwide have started receiving threatening telephone calls, voicemails and emails and described the intimidation as "a byproduct of [the Republican] voter suppression campaign" and "what happens when you pursue the politics of fear as your electoral strategy":
In a followup interview Tuesday, Kettenring indicated that ACORN's attorneys had spoken with the U.S. Department of Justice about the threats, and are in the process of gathering evidence from all of ACORN's offices nationwide to give to the D.O.J. F.B.I. agents in Cincinnati and Cleveland contacted Tuesday had not been made aware of the problem, and the central D.O.J. press office, to which my calls were directed, declined to answer any questions directly and instead asked me Tuesday to submit my questions by email. Laura Sweeney, the D.O.J. spokesperson designated to answer all press calls concerning ACORN, including both those related to allegations of voter registration irregularities and, apparently, these new concerns about threats against ACORN, did not respond to two emails sent several hours apart on Tuesday.
Nathan Henderson-James of Citizens' Services Inc., a political consulting firm working with ACORN, provided OffTheBus with examples of the voicemails, collected, he said, directly from ACORN's internal voicemail system. Kettenring also vouched for the voicemails' authenticity. The messages, which Henderson-James indicated were left for ACORN employees in Ohio and Rhode Island, range from people expressing anger to others using harsh racial epithets and threatening the safety of ACORN employees and of Obama. The audio has been edited for content and to remove some callers' identifying information.
Caution: the following contains extremely violent and offensive language:
Henderson-James also provided reporters with examples of emails sent to ACORN employees since the Republican barrage of allegations began. In one, an ACORN manager in Ohio is told that she is "going to have her life ended."
Another refers to "corrupt ni**er Muslims." A third, with the subject line "You blue gums," says, "You blue gums are not going to steal the election. All of you porch monkeys need to go back to Africa."
ACORN, a membership organization, works largely in lower-income and minority communities but engages in outreach to all demographics, including white, African-American, Hispanic, elderly, and college student groups.
Kettenring said ACORN has asked the McCain campaign to take steps to reduce the threats of violence but that the campaign has not yet responded to that request.
Bob Bauer, Barack Obama's top campaign lawyer, said in a conference call Monday that Republican efforts to "provoke unjustified rage among McCain-Palin supporters" were "demagogic and reckless and potentially dangerous," but expressed optimism that the steps being taken by the Obama campaign and elections officials to ensure a fair election would prevent any violence:
ACORN, which submitted over 1.3 million new voter registrations nationwide this year, is at the center of several politically volatile investigations, including a U.S. Attorney-spearheaded raid on its Nevada headquarters and an F.B.I. investigation that has raised the specter of political manipulation of the Department of Justice. ACORN also has been the target of increasing attacks by the G.O.P. and its surrogates, including fraud claims by John McCain and Sarah Palin themselves, over fifty emails and twenty press conference calls by the McCain campaign and top Republican officials, several hundred negative mentions by Fox News and other media outlets, and Congressional testimony about "vote fraud" by the spokesman for a group that has nothing to do with election issues but rather advocates for predatory mortgage lenders (which ACORN has been effective at opposing).
On Monday and Tuesday, the McCain campaign issued the first of what it said would be daily press releases attempting to tie the group to Democratic presidential nominee Barack Obama. The Republican National Committee also conducted several press conference calls Monday and Tuesday to make additional allegations of fraud by ACORN.
ACORN denies trying to falsify voter registrations and asserts that any falsified forms were submitted by dishonest employees trying to avoid work. The group also notes that fraudulent registrations seldom are used to cast actual ballots. Independent studies show that cases of actual vote fraud are extremely rare. For example, a report coauthored by the nonpartisan League of Women Voters found only four fraudulent votes out of 9 million cast in Ohio between 2002 and 2004. That report concluded that fraudulent voting was statistically rarer than being hit by lightning. This year, despite claiming widespread fraud, the only evidence Republican officials have been able to point to of fraudulent voting itself is one man whose allegedly ineligible early vote was caught by Ohio authorities last week. Late last week, G.O.P. representatives also claimed to have discovered evidence that 28 primarily Hispanic New Mexico voters had cast illegal votes in this year's primary election, but ACORN representatives on a conference call Monday morning claimed to have made contact with four of those voters, discovering that while all had registered for the first time this year (three were young voters and the fourth was an elderly immigrant who recently became a naturalized citizen), all had cast their votes legally. After learning of ACORN's findings, the RNC appeared to abandon its claim.
Some people, apparently upset by exaggerated news reports and political rhetoric, have become angry enough at ACORN and Obama to threaten -- and even inflict- - violence against ACORN property and personnel and those involved with the Obama campaign, including the candidate himself.
The day after McCain said in the final presidential debate that ACORN "may be perpetrating one of the greatest frauds in voter history" and "destroying the fabric of democracy," ACORN offices in Boston and Seattle were vandalized, and computers the group uses in "get out the vote" efforts were stolen. In Rhode Island, a female ACORN staffer received a telephone call from a man making racial epithets who said he knew what time she got off work, and and on Saturday a 58 year old female Obama canvasser from the Chicago area allegedly was assaulted -- according to one report, grabbed by the neck and struck in the head -- in Wisconsin by a man expressing anger at ACORN.
Related
Popular in the Community