The pressure to embody youthfulness -- particularly when it comes to our appearances -- is an increasingly prominent part of our everyday lives. Whether it's your mother coloring her grays away or a reality star getting Botox, everyone seems to be trying harder and harder to turn back the clock.
So how far are we willing to go? Allure took a good, hard look at Americans' attitudes towards aging in a new study, published in the April 2013 issue in partnership with Penn Schoen Berland. The magazine's first-ever anti-aging survey collected information from 2,000 men and women, asking questions about beauty, sex appeal and celebrities.
Some of the findings come as no shock, such as: Both men and women agree there's more pressure on women to look young than on men. But there are some responses that did suprise us:
63 percent of men color their hair to look younger, versus 36 percent of women.
1 percent of men and women have actually gotten cosmetic surgery, injections and/or laser treatments... but 30 percent who haven't yet say they'd consider doing so in the future.
42 percent of women would consider anti-aging injections or surgery, versus only 18 percent of men.
So women are the ones contemplating Botox, facelifts and the like... but men are the ones grabbing the hair dye and banishing those grays.
Even more intriguing than that is how we judge each other for the anti-aging actions we take. Allure found that respondents ages 18-29 had a much more negative opinion of celebs or politicians who've had work done than older respondents. These younger respondents also felt more strongly that those celebs and politicians should reveal what they've had done (like this gal).
While Millennials might protest being painted as harsh and critical, the contrast makes sense. It's easy for a taut 25-year-old to forswear Botox or judge someone else's tummy tuck. But a 50-year-old woman who is actually experiencing aging firsthand may be less quick to judge -- in fact, she might empathize with her older peers for making the decisions they have.
As 28-year-old Mila Kunis once put it, "I will not put a needle in my body unless I have a medical reason... but ask me in 10 years. Right now, I'm like, 'I'm going to embrace it,' but... I'm probably going to want to have something done. I have no doubt."
Click over to Allure.com to read the rest of the fascinating results, including findings on sex appeal and Americans' "ideal age" for men and women.
See the stars who've owned up to their procedures: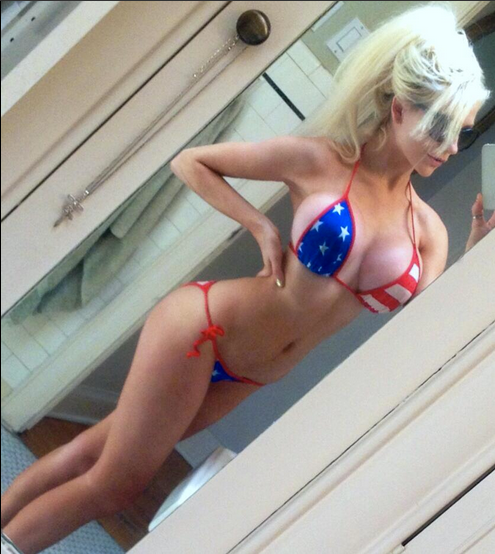 Yeah, We've Had Some Work Done
Related