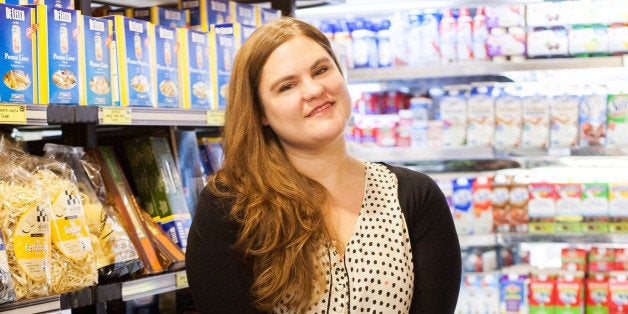 One woman has resolved to end her war with her body -- and is writing about her journey on the Internet.
I'm through with the Next Big Diet and the buzz I get when I lose those first five pounds. I'm finished with starting a new workout regime I hate every second of, because it's not a real workout unless I hate it. I'm done referring to my best friend's wedding as a "cheat day." Come on.
Her quest to achieve a healthy relationship with food has brought Miller to the practice of "intuitive eating." The premise? You give your body what it craves, when it craves it. As Miller wrote in a Dec. 3 post:
Of course, my body knows how to feed itself. Of course dieting is counterproductive. Why hadn't I trusted myself before? Because a lifetime of dieting had taught me that I can't be trusted around food, and I need someone else to tell me what to do.
"The goal here is not fast weight loss," Miller told the Huffington Post in an email. "It's about creating a healthy, neutralized relationship with food and learning how to be fit and active every day -- but still have a life."
Listening to your body and learning to obey its signals shouldn't be a radical step for women to take -- but for many, it is. Diet culture convinces us that our bodies need work, that certain foods are "bad" and that, of course, thin is beautiful. No wonder many women feel trapped by punishing diets and exercise regimes they don't enjoy.
Good on Kelsey Miller for recognizing and breaking her personal vicious cycle. We're excited to see where this project takes her -- and to issue a similar challenge to ourselves.
Related
Before You Go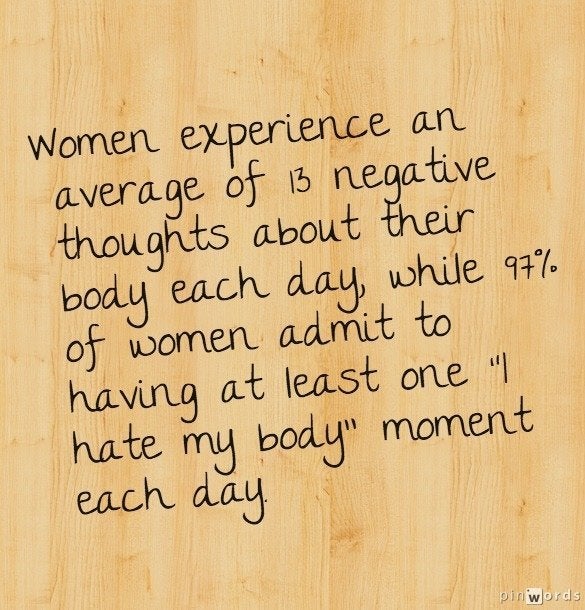 Facts About Women And Body Image
Popular in the Community