There's nothing happening on your phone screen, not even a cute photo of your kid, that's worth risking a car accident.
That's the message behind a powerful new video from AT&T's "It Can Wait," a campaign that seeks to highlight the dangers of distracted driving. The gripping four-minute ad follows a cast of mostly separate characters -- a man on his way home, a boy on his bike, a woman watering the yard, a mother driving with her daughter in the backseat. The characters all come together in the video's terrifying climax, when the mother glances down at a phone pinging with social media notifications, causing a horrible collision.
Adweek noted that while AT&T's past spots have focused on texting while driving, this is the first video inspired by research showing that drivers are also using their smartphones to check social media and browse the Web.
"What they consider a pretty innocent look or glance or post is just as significant as a text," she said.
Perhaps the video's most poignant moment comes at the end, when the entire gruesome crash is played in reverse up until the moment the driver reaches for her phone, reminding viewers that real life has no such rewind button.
Past "It Can Wait" videos have mostly featured individuals speaking directly to the camera about their own experiences with distracted driving. Those were effective, Kuckelman said, but the campaign hopes this new video will force viewers to imagine themselves behind the wheel.
"What we found through research is that people still didn't feel like it was really personally relevant to them," she said of past videos. "They felt like they were an exception to the rule ... Our attempt [with this video] was to take out any kind of rationalization of 'That couldn't happen to me,' and really focus on the aftermath of a simple action."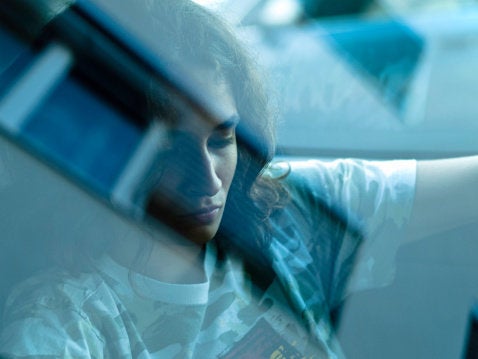 LOOK: Common Distracted Driving Violations
Related
Popular in the Community