A New York City artist is taking utilitarian fashion to a sky-high level.
Adam Harvey, who specializes in "wearable technology," has developed a clothing line that won't make the feds too happy. The Stealth Wear collection features items that cloak the wearer from being spotted by unmanned aircrafts. Behold the anti-drone hoodie: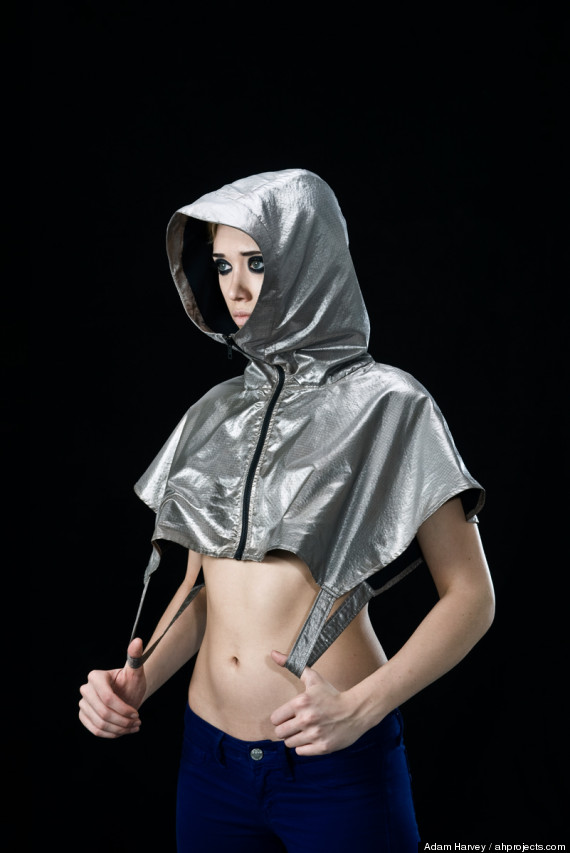 According to Harvey's website, the collection includes hoodies, hijabs, and burqas made with metallized fibers that reflect heat, thus evading the thermal imaging technology used by drones. The garments were created in collaboration with fashion designer Johanna Bloomfield and highlight Harvey's own anti-authoritarian leanings and qualms about the unbridled use of drones.
"These are primarily fashion items and art items," Harvey told the Guardian's Tom Meltzer. "I'm not trying to make products for survivalists. I would like to introduce this idea to people: that surveillance is not bulletproof. That there are ways to interact with it and there are ways to aestheticise it."
Collectively, Stealth Wear is a vision for fashion that addresses the rise of surveillance, the power of those who surveil, and the growing need to exert control over what we are slowly losing, our privacy.
Harvey has spent three years expanding the field of wearable technology specifically geared toward counter-surveillance measures. In 2010, he debuted Camoflash, an anti-paparazzi clutch that emits a "counter-flash" to combat invasive photographers. He followed that up with CV Dazzle, a camouflage technique that combines makeup and hairstyling in order to thwart computerized facial recognition software.
Though Harvey admits there isn't really a market yet for anti-drone clothing, one could open up in the coming years. The Los Angeles Times reported back in February that the Federal Aviation Administration had issued 1,428 permits to domestic drone operators since 2007, with 327 still active. In addition, Congress has ordered the FAA to open American airspace to unmanned aircrafts by September 2015. The FAA estimates that 10,000 drones could occupy domestic skies by 2020.
You'd better start saving now if you want to avoid drone surveillance by then. According to the Daily Beast, Harvey's pieces cost a pretty penny: $487.45 for the hoodie, $561.99 for the scarf, and $2278.35 for the burqa. The most affordable item is the drone t-shirt at $45.58, though it does not boast anti-drone capabilities.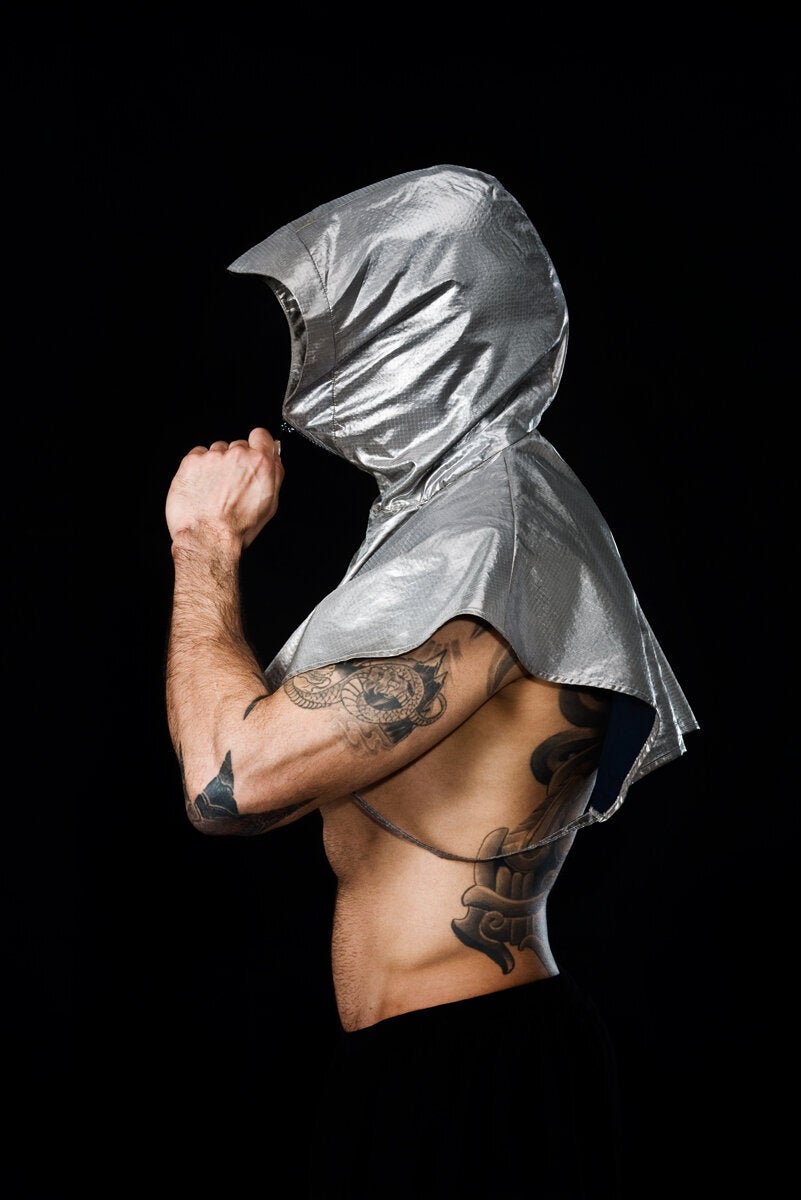 Stealth Wear by Adam Harvey
Popular in the Community