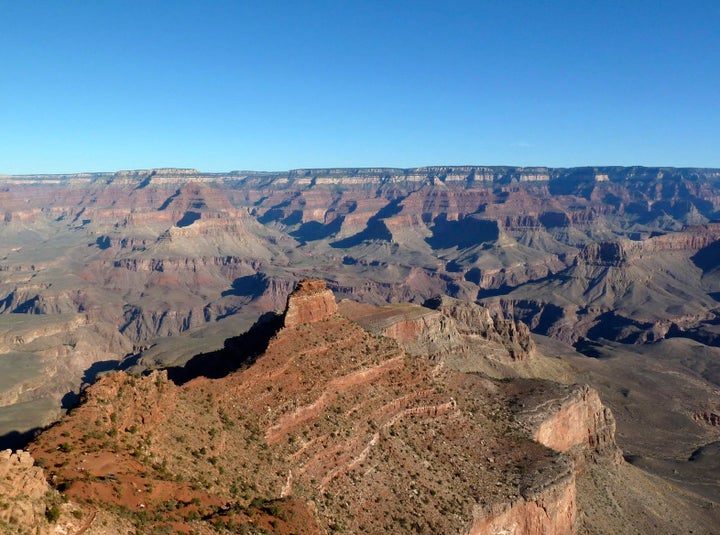 With fresh attacks on clean air, clean water, and open spaces, Congress seems intent on making a bad situation for America's environment even worse! (We don't know why, so we asked them.) As much as we would like not to believe it, it seems as though the Republican leadership in the U.S. House of Representatives is trying to pull a fast one on the American people and our lands and waters.
They are trying to launch sneak attacks on our health, environment, and quality of life by adding dangerous anti-environmental language to critical spending and tax bills that need to be settled before Congress goes home in a week.
These add-ons to the bills, or "riders", represent the 1% who would rather reap corporate- polluter profits than have our lands provide the clean air and water, exceptional outdoor activities, and sustainable jobs that 100% of Americans depend on for sustenance, fun and work.
Ahead of the vote, The Wilderness Society sent a letter to Congressional leadership asking them to block any anti-environmental riders. There are more than 50 of these anti-environment, anti-open-spaces, anti-health, and anti-science riders lined up. Here are some of the worst.
Uranium mining that threatens the Grand Canyon. This rider would allow for extensive uranium mining right next to the Grand Canyon, potentially endangering an iconic landmark as well as some of America's most important water resources.
Curtailing public participation in the management of lands owned by the public. Most of America's federal lands are managed by either the Department of Interior (National Parks, Wildlife Refuges, and BLM Lands) or the U.S. Forest Service (National Forests). Public participation in how these lands are managed is one of the bedrock principles of these agencies - yet there are not one but two riders that try and remove public input - reducing the ability for people to fight back against drilling and mining near their communities.

Attacking protections for bighorn sheep. This is an example of substituting politics for science to the detriment of a particular native species - in this case, the bighorn sheep. The rider reverses numerous court decisions and a successful conservation effort to minimize the transmission of deadly disease from domestic sheep to native bighorns.

Promotes illegal off-road vehicle use in California national forests. This rider is intended to force the Forest Service to allow off road vehicle (ORV) use on routes that are currently unauthorized and illegal, undoing a balanced plan that was crafted with public input from thousands of stakeholders - including hunters, anglers, campers, local elected officials, hikers, environmentalists, scientists, off‐road vehicle enthusiasts, and the timber industry. This inclusive process should be honored, not overturned by Congress for one special-interest group.

Leaving millions of acres of wilderness-quality lands open to damage and development. This rider should never have been included in the final FY11 Continuing Resolution, and it does not belong in any future funding bill. It restricts the BLM's ability to fulfill its obligations under the Federal Land Policy & Management Act to identify lands that qualify for wilderness and manage to protect those values so that Congress can make decisions regarding ultimate Wilderness designations.
The House Republican leadership is wading into dangerous waters by trying to sneak these dangerous riders into badly needed funding legislation, threatening to shutter the government if they don't get their way.
Congress needs to stick to the people's business and stop endangering our health and environment.
Calling all HuffPost superfans!
Sign up for membership to become a founding member and help shape HuffPost's next chapter