Vehemently anti-gay conservative organization MassResistance opened a conference last week with an interpretive flag dance that has us all wondering ... Are we being trolled?
The colorful display of exuberance kicked off MassResistance's Teens4Truth conference, which took place on Friday and Saturday in Fort Worth, Texas.
It seems impossible to take your eyes away from this video, as a man passionately tells a story of redemption and rage with two twirling tie-dye flags. It very well may be the gayest display of performance art that we've ever seen emerge from a gathering of anti-gay bigots.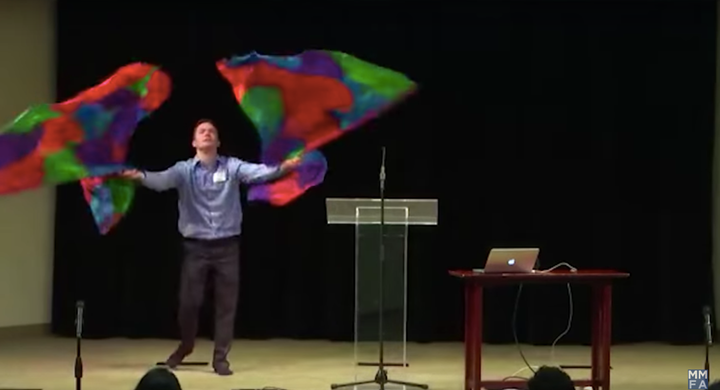 We're not sure what's going on in this video, but someone book this queen for Pride 2018!