In a phone call with Jackson County Kentucky Sheriff Denny Peyman, Oath Keepers founder Stewart Rhodes said members of his group had reached out to Davis's legal team and were already forming an on-the-ground presence in Kentucky's Rowan County, but remained tight-lipped on specifics, Right Wing Watch reports. Rhodes said his group's action had nothing to do with same-sex marriage, but instead was focused on his belief that Davis had been illegally detained after being found in contempt of court by not issuing marriage licenses.
"As far as we're concerned, this is not over," he said in the audio clip above. "This judge needs to be put on notice that his behavior is not going to be accepted, and we'll be there to stop it and intercede ourselves if we have to."
Rhodes went on to compare Davis's plight to that of the Founding Fathers, in that it deals "with the magistrates and the officers of the crown who wanted to run roughshod over the rights of the colonists without a jury indictment, without any of that."
Arguing that the U.S. has an "unconstitutional imperial presidency" in place, Rhodes said in a statement on the Oath Keepers website, "We have had boots on the ground there since last week and will continue to have a presence ... [Federal District Court Judge David Bunning] has assumed unto himself not just the powers of all three branches of government, but has also taken on the powers of judge, jury, and 'executioner.'"
Earlier this year, the Oath Keepers sparked controversy after sending four armed men to Ferguson, Missouri to reportedly protect conservative writers from the website, Infowars.com.
"What happened in Nazi Germany, what happened there first, they removed the Jews from government public employment," he said in a radio interview. "Then they stopped patronizing them in their private businesses, then they continued to stigmatize them, then they were the 'problems,' then they killed them."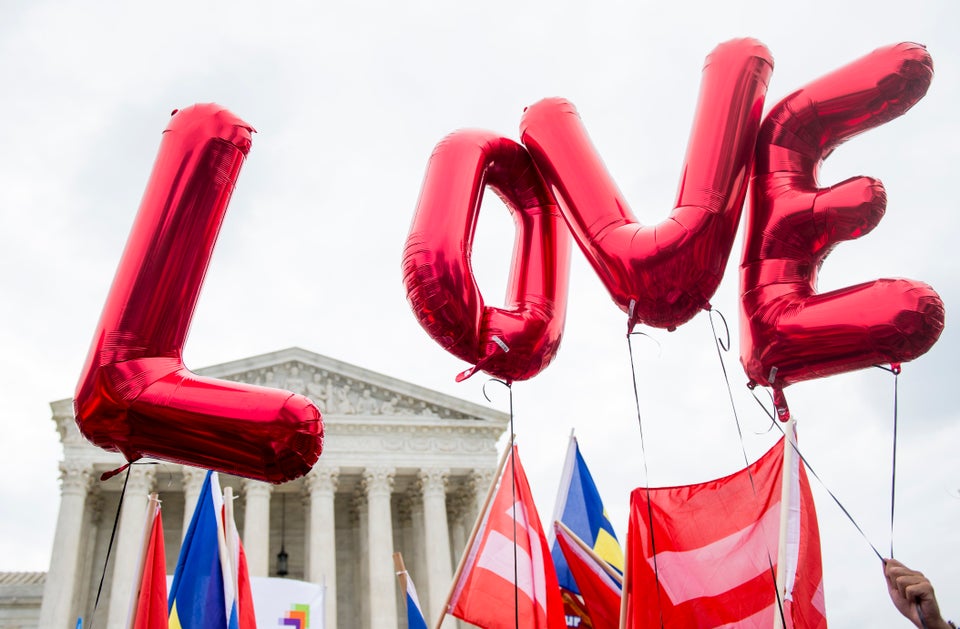 Celebrations Of Same-Sex Marriage
Popular in the Community