As a result, The Observer reports Geller doubled her ad buy this time, and that "the new ads will be plastered across at least 50 different locations."
"I refuse to abridge my free speech so as to appease savages," she said.
Additionally, Geller's latest bout of vitriol will come with a MTA disclaimer: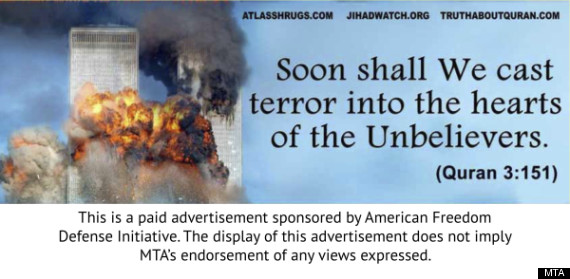 "A cost of opening our ad space to a variety of viewpoints on matters of public concern is that we cannot readily close that space to certain advertisements on account of their expression of divisive or even venomous messages," the MTA stated at the time of the "savages" ad. "The answer to distasteful and uncivil speech is more, and more civilized, speech."
Geller's ads are paid for by American Freedom Defense Initiative, the umbrella organization for the Stop Islamization of America, which has been designated by the Southern Poverty Law Center as a hate group.
(You may also remember Geller from her role in the "Ground Zero Mosque" non-controversy.)
Check out some of her other signs below. Also, check out a sign made in response to Geller's.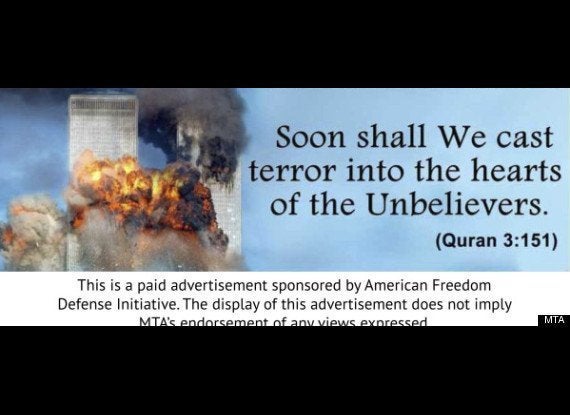 Pamela Geller Anti-Islam Signs
Related
Popular in the Community