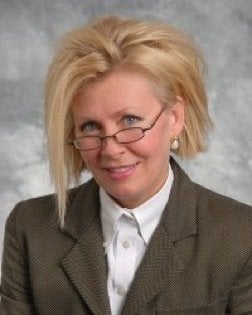 Lynne Torgerson, an independent challenger to Keith Ellison (D-Minn.), the first Muslim elected to Congress, has strong feelings about Islam, and they seem to be entirely negative. Though she admits on her website that "we cannot discriminate against anyone because of race, nationality, religion, sex, etc.," Torgerson, a Christian, also believes that, due to certain passages of the Quran, Islam "is not entitled to full protection as a religion."
"What do I know about Islam?" Torgerson asks. She cites 9/11, Ft. Hood, a verse of the Quran, the memoir "Infidel," and observing local Muslim women in downtown Minneapolis as formative events in her knowledge of Islam. A full description of her beliefs about Islam and Muslims is available on her website.
Of her incumbent opponent she says, "we have Keith Ellison with ties both to Islam and to CAIR. We have him also voting against funding the needs of our military. Keith Ellison has no business in our federal government."
The Minnesota Independent reports that the Council on American-Islamic Relations (CAIR) has made a press release about Torgerson's campaign, the recent distribution of racist fliers in St. Cloud, and the apparent growth of anti-Muslim sentiment in Minnesota.
Calling all HuffPost superfans!
Sign up for membership to become a founding member and help shape HuffPost's next chapter