As Donald Trump and other public figures have ratcheted up their anti-Muslim political speech this election cycle, you've probably noticed more and more posts in your Facebook and Twitter feeds that look like this: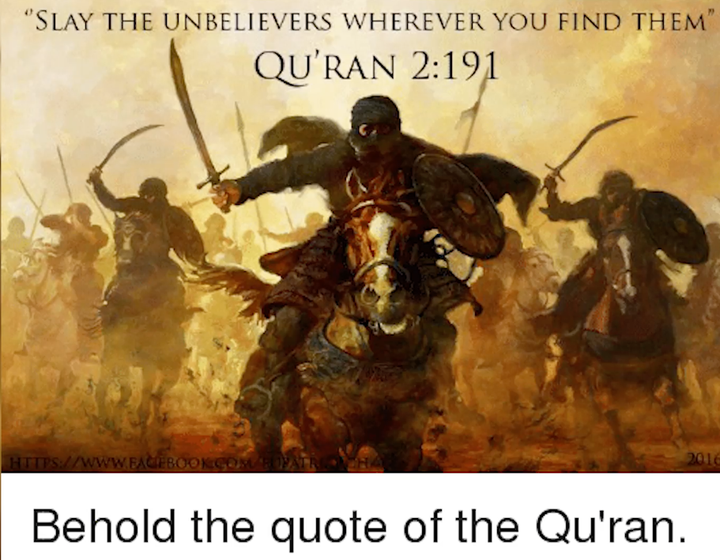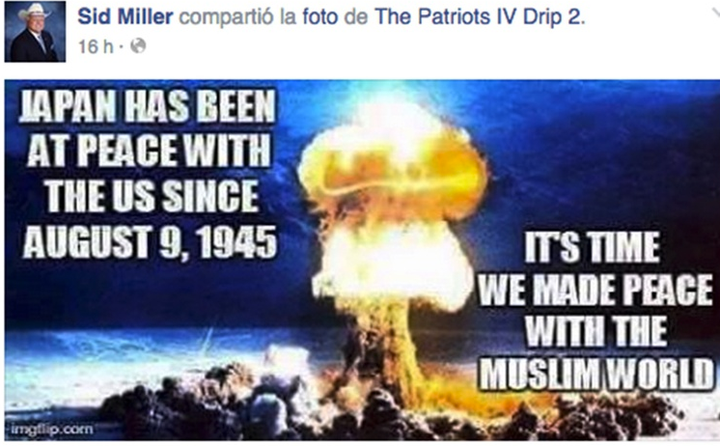 The Columbia Journalism Review documented the "widespread" posting of such anti-Muslim memes over the last year, as well as the use of hashtags like #banislam, #killmuslims, #attackamosque, #bansharia and #islamisterror. Facebook and Twitter have become platforms where people who "actively believe in the extermination of Muslims... are not afraid to state their views in public," according to the CJR report published last month.
These memes would have you believe that the Quran compels Muslims to violence, that Muslims want to take over the U.S. and implement (gasp!) Sharia, that Islam hates women, and that all Arabs are Muslim and all Muslims are Arab.
In short, these posts are garbage.
The last two years have seen a steep rise in such crimes. A recent report from the Center for the Study of Hate and Extremism at California State University, San Bernardino, documented at least 260 hate crimes against Muslims in 2015 ― a nearly 80 percent rise from the year before and the highest annual number of such crimes since 2001.
The Huffington Post has also documented over 260 instances of anti-Muslim violence, harassment, discrimination and political speech so far in 2016.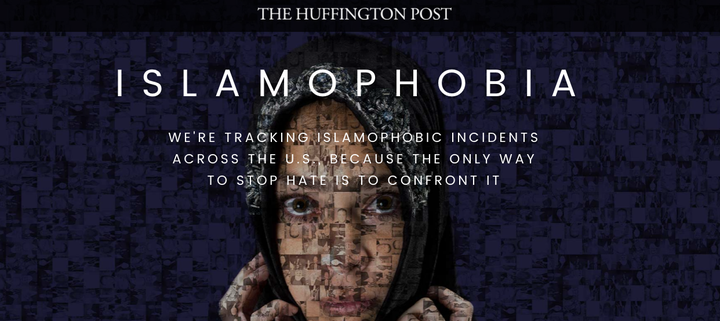 Wajahat Ali ― a writer and former Al Jazeera America host who happens to be Muslim ― wants Americans to know that Islam does not promote hate, and that he is not "commanded to kill the infidels."
Ali recently joined HuffPost to dispel some of the most pervasive and pernicious anti-Muslim myths Americans see online.
The Quran? On the whole, it's a book that promotes faith and peace. Scary quotes you see attributed to the Quran are often fake or taken out of context.
Sharia? It's not a strict set of laws as much as a set of guidelines for how Muslims can live their lives. (And no, lawmakers aren't trying to implement Sharia in the U.S.)
Jihad? It doesn't always mean violence. It's an Arabic word that means "exerted effort" or "struggle." It can be a Muslim's jihad to exercise more, or to go on more dates.
Hijab? It's a traditional way Muslim women choose to express their faith. (Hijabs aren't mentioned in the Quran.) Are some Muslim women limited by their faith? Some are, yes. Yet there have been far more female heads of state in Muslim countries than in the U.S.
"But the most important thing to know is that Islam, like any religion, is complex and requires more than just one video to understand," Ali said. "So keep reading. Talk to actual Muslims! Visit a mosque! And remember: An entire religion can never be summed up in just one meme."
The Huffington Post is documenting the rising wave of anti-Muslim bigotry and violence in America. Take a stand against hate.
Long Story Short is a HuffPost original series that breaks down the common myths, rumors and beliefs that are associated with everyday issues and hot-button topics.
Episode 1 focuses on the American perceptions surrounding Islam. This video was hosted by Wajahat Ali and produced by Gabe Piscione, Jared Greenhouse and Erika Larose. It was edited by Terence Krey and shot by Dan Fox and Mike Caravella.
Related
Popular in the Community