RALEIGH, North Carolina -- The father of two Muslim sisters killed in a triple murder by an atheist with an intense dislike of all religion told a massive crowd gathered ahead of their burial on Thursday that he wants federal authorities to investigate the shooting as a hate crime.
Students Razan Mohammad Abu-Salha; her sister, Yusor Mohammad Abu-Salha; and her sister's husband, Deah Barakat, were shot and killed Tuesday in Chapel Hill, North Carolina. Chapel Hill police said their initial investigation indicated that the shooting grew out of a simmering dispute over a parking space with the alleged killer, Craig Stephen Hicks, but they were also exploring the possibility that it was a hate crime and had asked the FBI for help. Federal prosecutors in the U.S. Attorney's Office for the Middle District of North Carolina are monitoring the local investigation.
Dr. Mohammad Abu-Salha, the father of the two slain women, spoke before thousands of people gathered at a prayer service in Raleigh. He urged the federal government to get involved to determining what motivated the shooting.
"I call on the president of the United States, Barack Obama, and the U.S. [Department of Justice] and law enforcement: Please involve the FBI. Please investigate. Please look carefully. I have talked to lawyers, I have talked to law professors -- this has hate crime written all over it," Abu-Salha said.
"We need to know things the way they are. And if they don't listen carefully, I will yell and everybody else will -- all honest Americans. They're all here, white and black, and all colors and shapes. So let's stand up, real and honest, and see what these three children were martyred about," Abu-Salha continued.
He insisted that the shooting did not arise out of a parking dispute. "We don't want revenge. We don't care about punishment. We care about acknowledging this the way it is and protecting every other child -- black or white, comes from Asia or Arabia or wherever they come from," he said. "I trust law enforcement and the government to do their duty."
Matt Sledge reported from Raleigh, North Carolina. Ryan J. Reilly reported from Washington, D.C.
Before You Go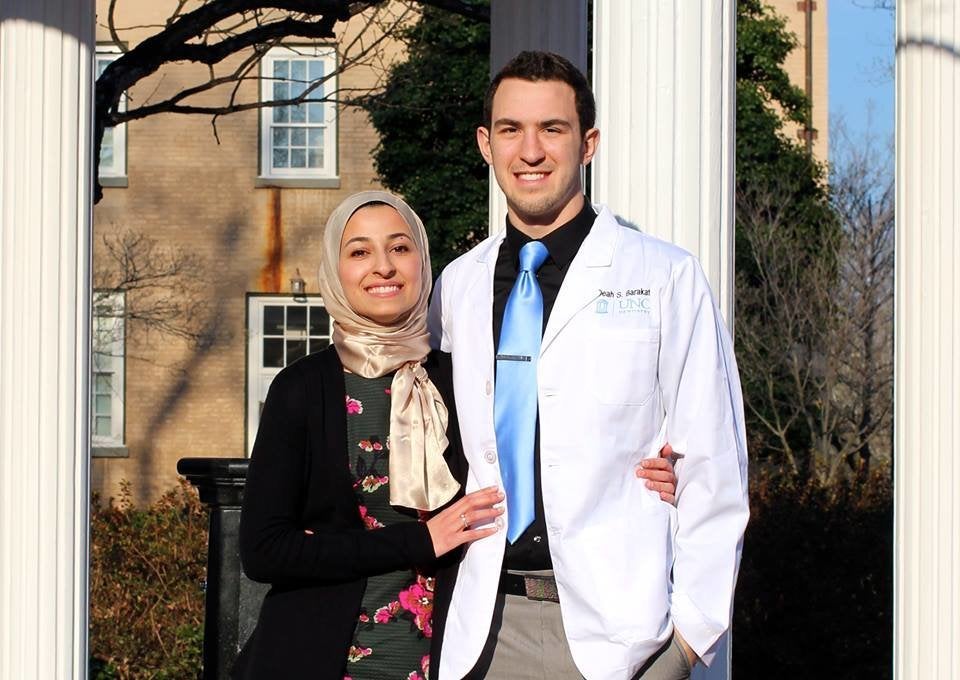 Chapel Hill Shooting
Popular in the Community