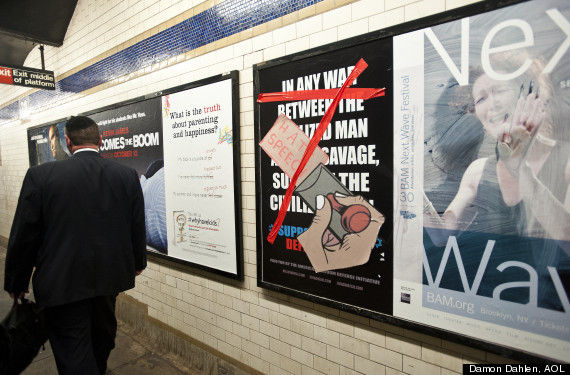 On Monday, anti-Muslim advertisements sponsored by the American Freedom Defense Initiative went up in 10 subway stations in New York, following a federal court decision that determined the ads were protected under the First Amendment.
According to Weiss, one of the altered ads is "right next to a police station" at the Port Authority. The cover-ups are similar to those that appeared in reaction to the ads when they ran in San Francisco this summer.
"In any war between the civilized man and the savage, support the civilized man. Support Israel. Defeat Jihad."
AFDI Executive Director Pam Gellar, whose organization spent $6,000 on the ads, dismissed concerns about her campaign when interviewed by WPIX.