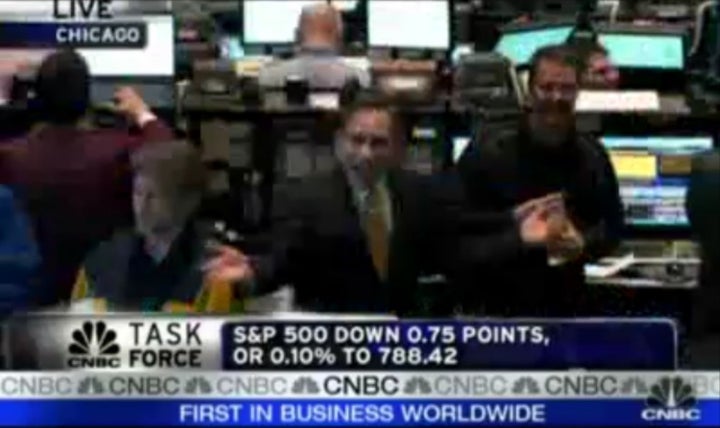 It's been over a month since CNBC's Rick Santelli called for a Chicago "Tea Party" during an impromptu rant against the government "rewarding bad behavior" with bank bailouts and mortgage relief.
But Santelli and his network want nothing to do with it. The CNBC pundit is "not going and not in any way involved" in the protests, says spokesman Brian Steel.
They may feel left out come tax day -- Fox News anchors Neil Cavuto and Sean Hannity have signed on with tea parties in Sacramento and Atlanta, respectively, and Newt Gingrich plans to attend a tea party in New York. Organizers say over 300 different protests will happen across the country.
"We have fully confirmed protests in 360 cities," says organizer Eric Odom, who says he is in daily conversation with local organizers and is "very confident that all the protests will happen." At least two of the protests -- the ones featuring Fox personalities -- Odom expects to bring out between five to ten-thousand people from "all walks of life," not just conservatives opposed to the Obama administration's policies.
The Huffington Post wants to have citizen journalists at as many of these events as possible. If you think you'd be interested in attending one of the Tea Parties and reporting back to us with dispatches, photos, or video, click here to sign up. We'll contact you shortly with further instructions.
Popular in the Community