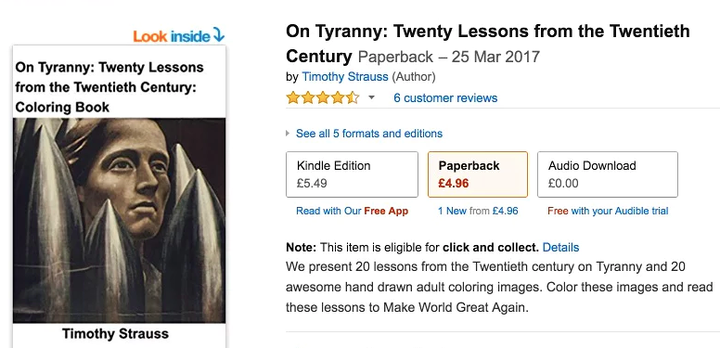 UPDATE (March 30): The Guardian reported Thursday that a listing for Timothy Snyder's On Tyranny was a separate entry for a fake book of the same name. As noted below, the outlet previously stated that the entry for On Tyranny had been changed. The publisher attributed the second, false entry — for a coloring book authored ostensibly by a "Timothy Strauss" — to Russians who wanted to undermine Snyder's work.
Amazon removed the listing for the false coloring book on Wednesday, citing deviation from its guidelines for the fake.
PREVIOUSLY: Not long after Donald Trump's inauguration as president, publishers rushed an anti-totalitarian handbook by Yale historian Timothy Snyder to print. On Tyranny: Twenty Lessons From The Twentieth Century was published by Vintage this month in the U.K., its arrival heralded by an eye-grabbing poster campaign.
This week, the book's Amazon U.K. page was hacked, probably by Russian hackers, according to The Guardian. The miscreants replaced On Tyranny's cover image and description text with that of... an adult coloring book?
That's right, drink 'n' draw lovers: It seems like even hackers have hopped on the coloring trend. The fake description of a fictional coloring book by "Timothy Strauss" urges customers to "color these images and read these lessons to Make World Great Again."
The fake coloring book that took over the page appears to marry Snyder's name with that of Leo Strauss, a political philosopher whose 1963 discourse On Tyranny explored the possible paths to tyranny and philosophy's role under such a regime.
The cover art of the adult coloring book, appropriately, was taken from an American World War II poster advertising the sale of government bonds to fund the war. "Triumph Over Tyranny!" urges the original poster.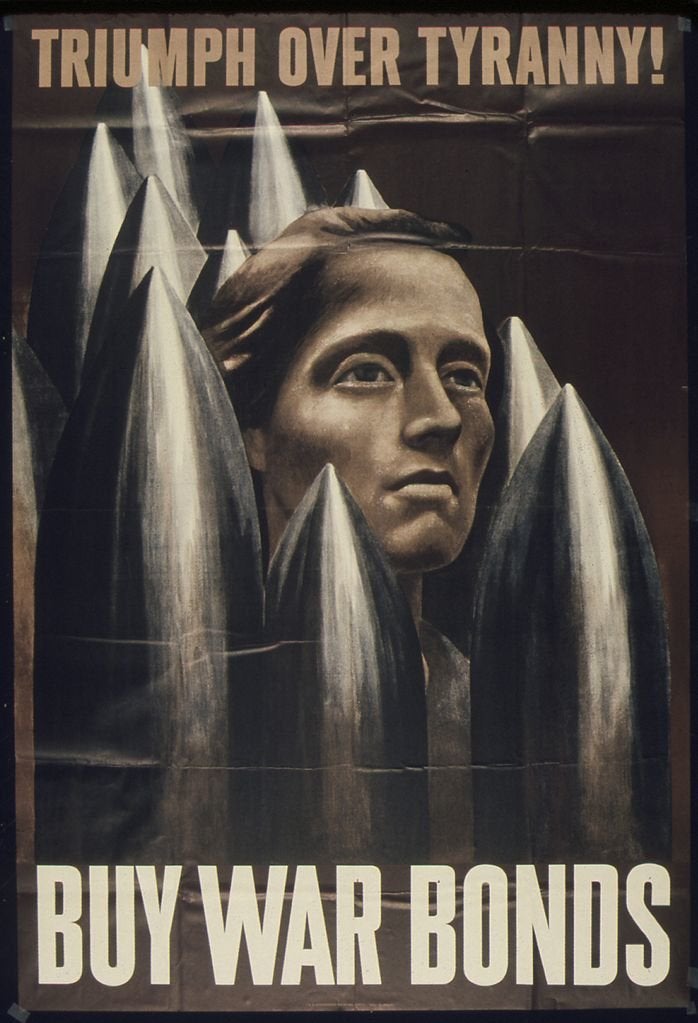 According to The Guardian, Snyder is convinced that Russian hackers were behind the tweaks to his book's Amazon listing. "The idea of making the world great again, the slogan left by the hacker, appears, to my knowledge, only in Russian on pro-Trump posters in the Russian Federation," he said.
A preeminent historian of Central and Eastern Europe, Snyder has previously found himself in conflict with the Russian government. His previous books Bloodlands and Black Earth drew rancor from Russian partisans thanks to his critical analysis of Josef Stalin, and On Tyranny not only critiques Russia's past and present government, but also its alleged interference in the 2016 U.S. election in aid of Trump.
Now, he believes, Russian hackers are interfering with his book in order to protect Trump, who has enjoyed a particularly bad couple of weeks thanks to the embarrassing implosion of his health care bill and the ongoing fiasco of the Congressional hearings on Russian election interference. "Russia has shown a tendency to jump in to help him at such times," Snyder told The Guardian.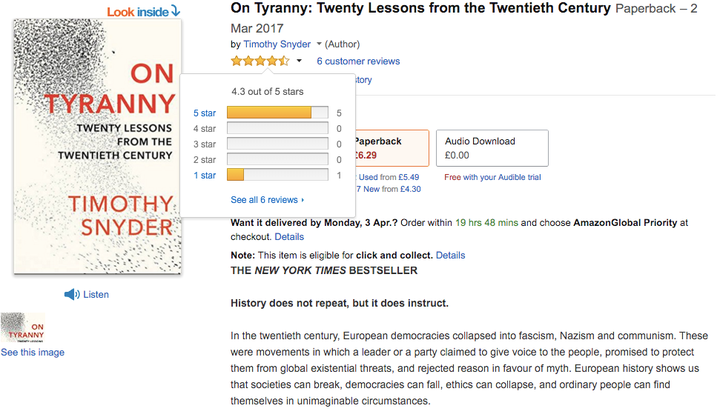 Vintage apprised Amazon of the breach by Wednesday morning; after remaining up long enough to utterly ruin our desire to relax through the art of adult coloring, the listing for the instant bestseller has been reverted to the correct image and text.  
"All authors must follow our guidelines and those who don't will be subject to action including potential removal of their account," an Amazon spokesman told The Huffington Post. "The book in question is no longer available." 
As of Thursday morning, Snyder's publisher had not responded to a request for comment.
This article has been updated with a response from Amazon.
REAL LIFE. REAL NEWS. REAL VOICES.
Help us tell more of the stories that matter from voices that too often remain unheard.
BEFORE YOU GO
PHOTO GALLERY
On Tyranny Posters