Various murals, stencils and posters depicting the GOP front-runner in assorted unflattering ways -- comparing him to Adolf Hitler, Donald Duck and a piece of poop, among other things -- have appeared on walls and sidewalks across the world in recent weeks.
Below, we've rounded up some of the notable pieces of public art critiquing Trump, from the scathing to the scatological.
Egg Donald Trump (Furia ACK)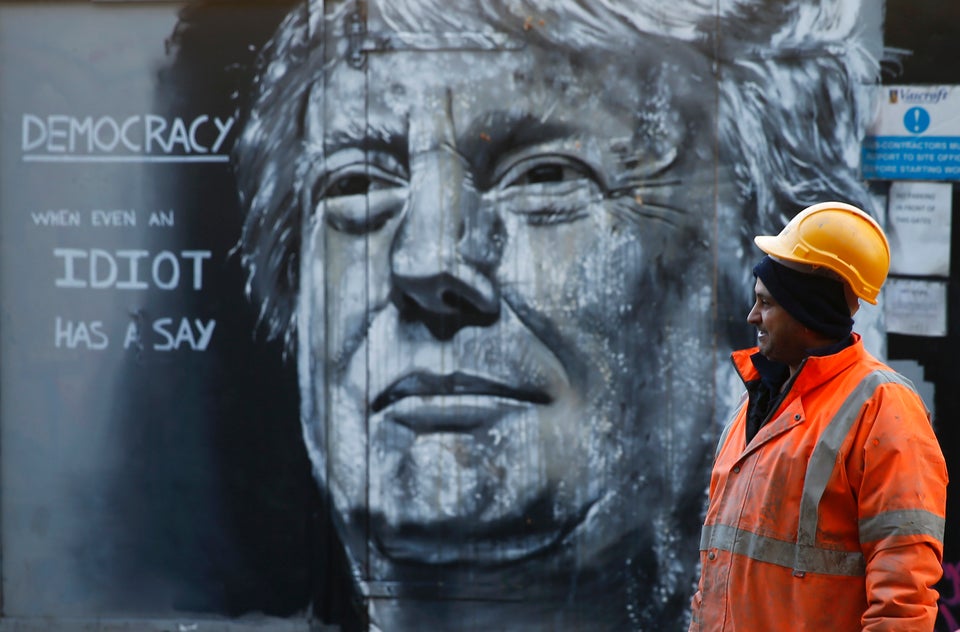 Trump As Adolf Hitler (Pegasus)
Trump As Adolf Hitler... Again
Love Trumps All (TABBY)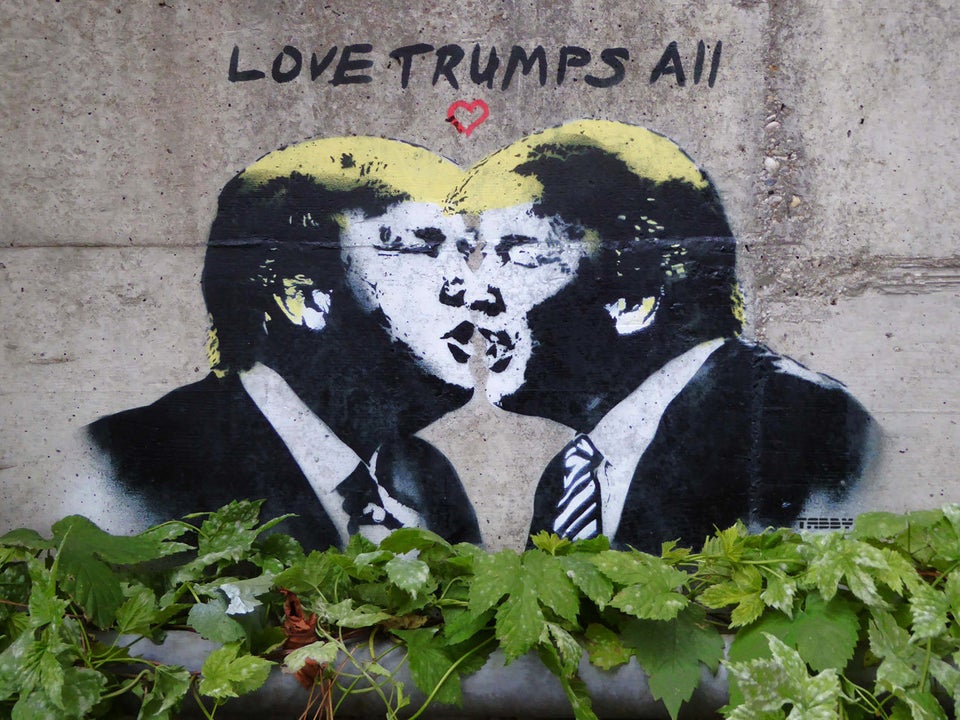 Don't Feed The Trolls (TABBY)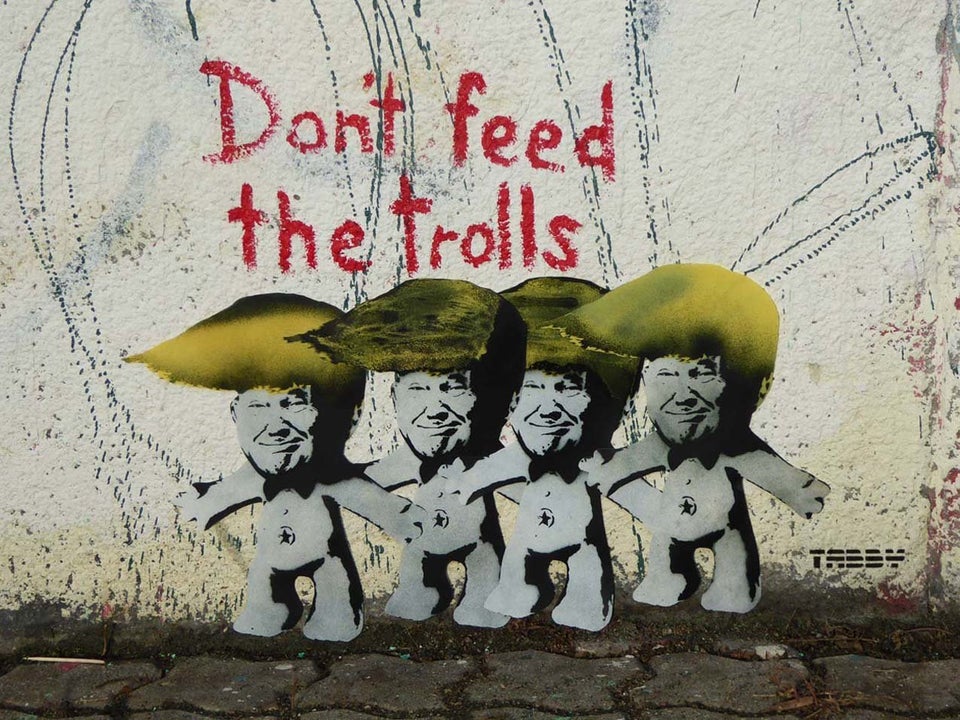 Chairman Trump (Jacob Thomas)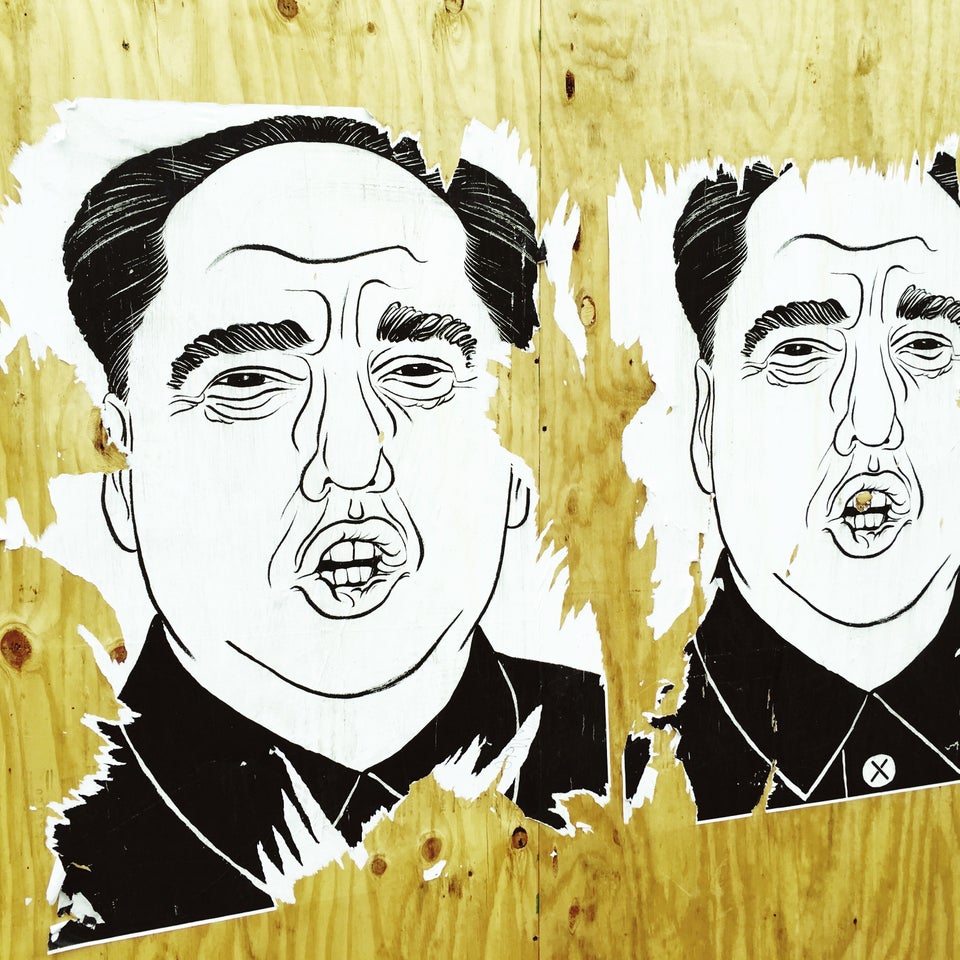 Dump Trump (Hanksy)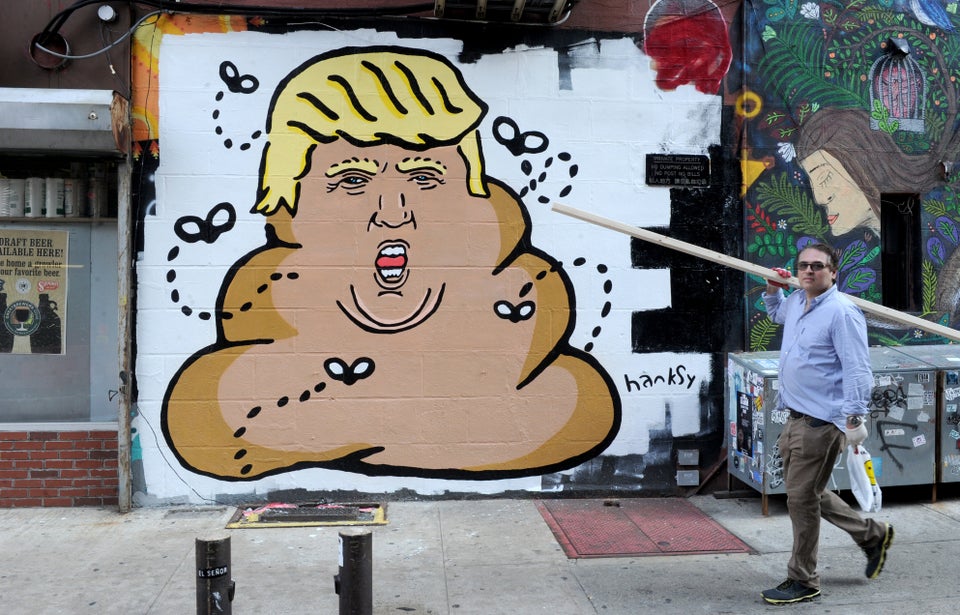 Van Tine Dennis/ABACA USA
Postcard For Donald Trump (Ador & Ensu)
If Elected, I'll Deport Myself
Donald Eres Un Pendejo (Ilegal Mezcal)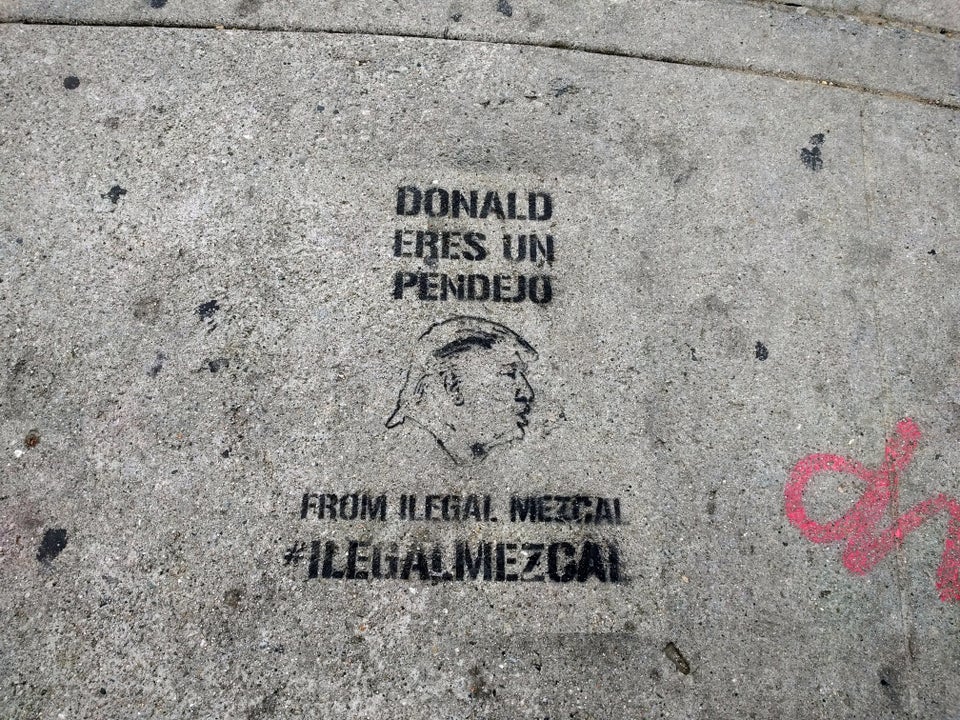 Donald McTrump (Ivan Orama)
Trump This (Chemis)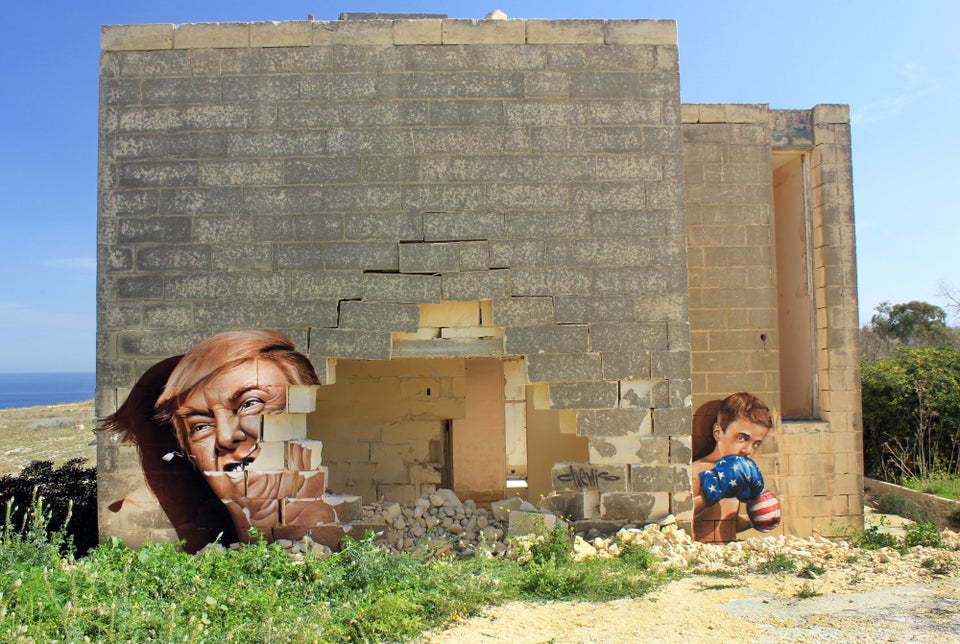 Seen any anti-Trump street art? Email the image, location and artist's name to lee.moran@huffingtonpost.com.
You can also submit your work to our "If This Art Could Vote" project, documenting the artwork being produced surrounding the 2016 election, via this link here.
Related
Popular in the Community