HuffPost may receive a share from purchases made via links on this page. Prices and availability subject to change.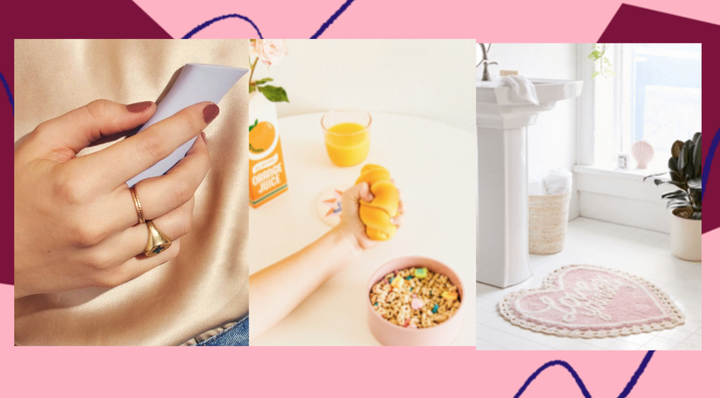 It's a tough time for nonromantics: Love's not just in the air, it's all over the place.
But don't worry, heartbreakers. If you're hoping for a night in away from all the Valentine's Day madness, we found the best anti-Valentine's Day gifts to get for yourself, your equally skeptical friends or your partner .
Take a peek at these anti-Valentine's Day gifts that won't make you gag:
A fancy, heart-shaped Dutch oven from Le Creuset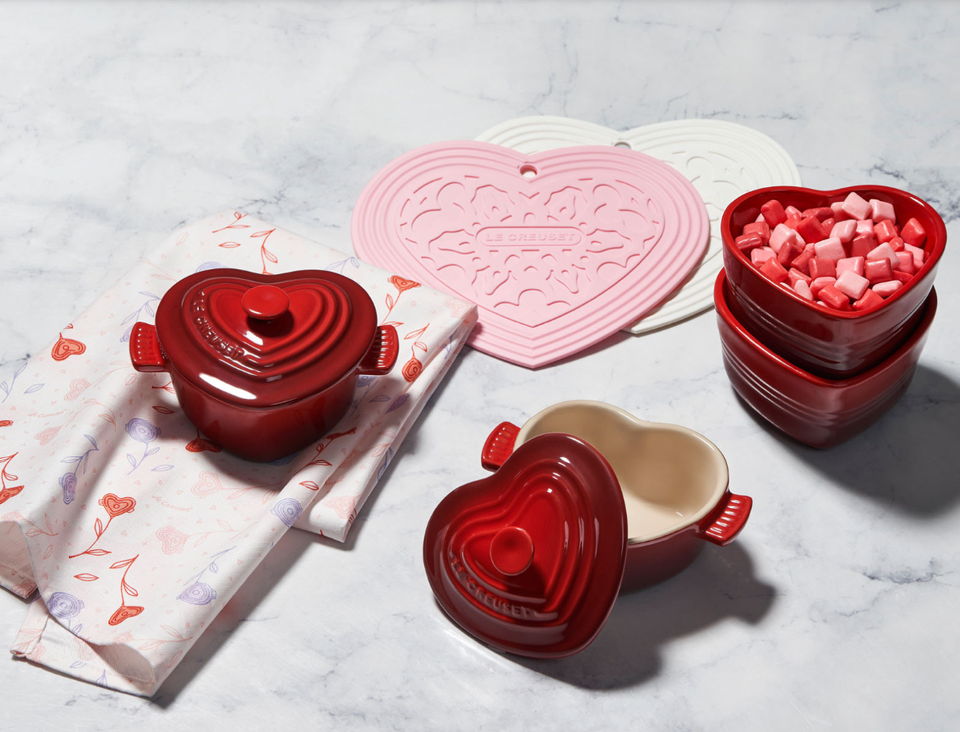 A mat that's all about "me, myself and I"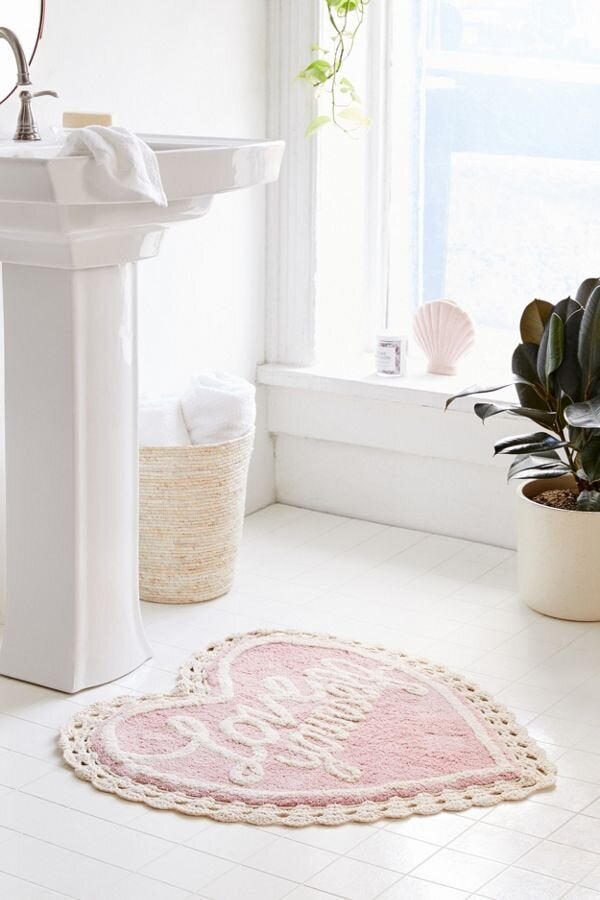 A mask to stay in and unbothered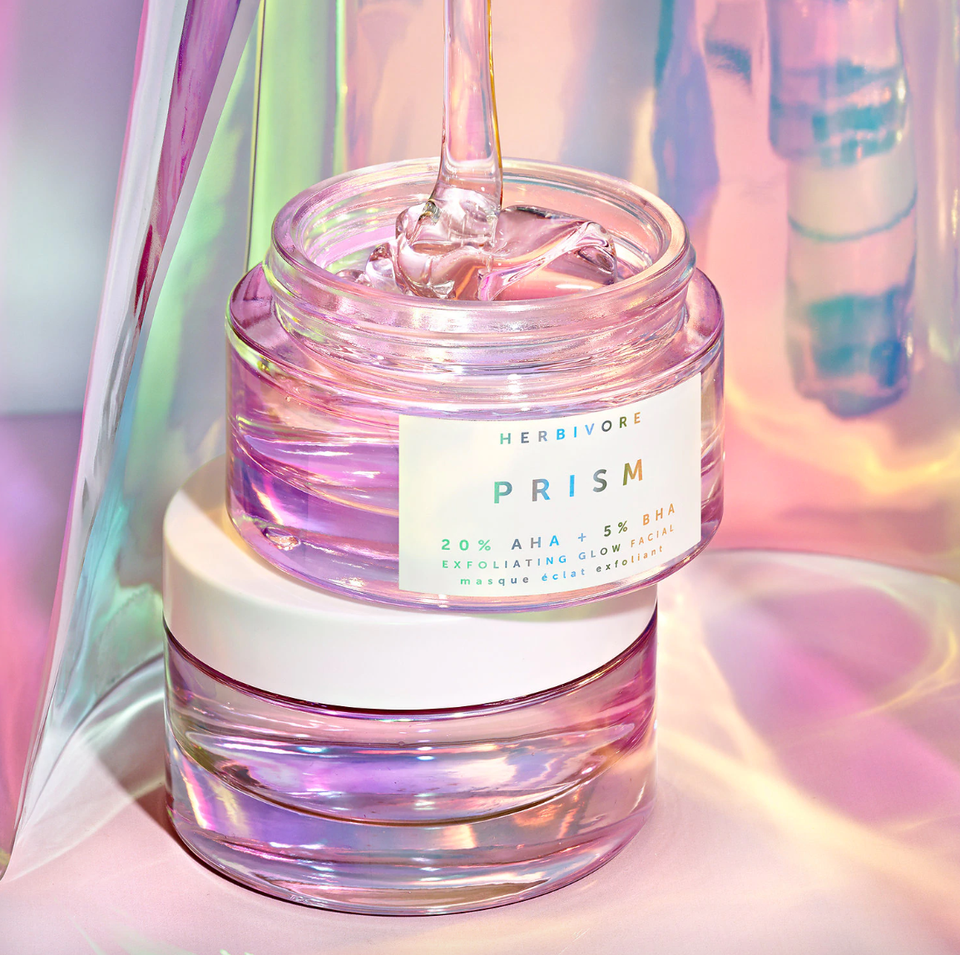 Ceramic plant pops that aren't for red roses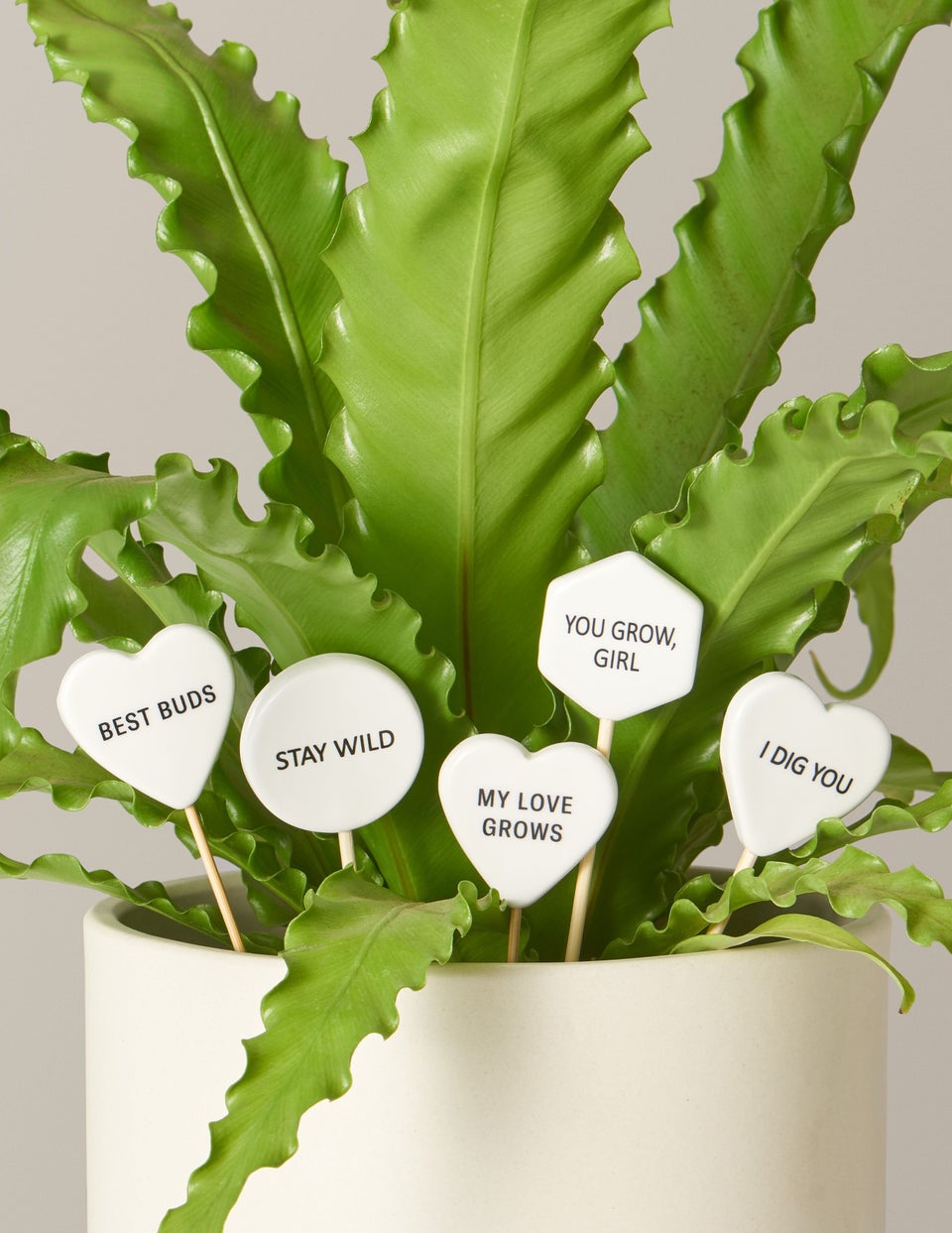 A pair of earrings for a girls-only night out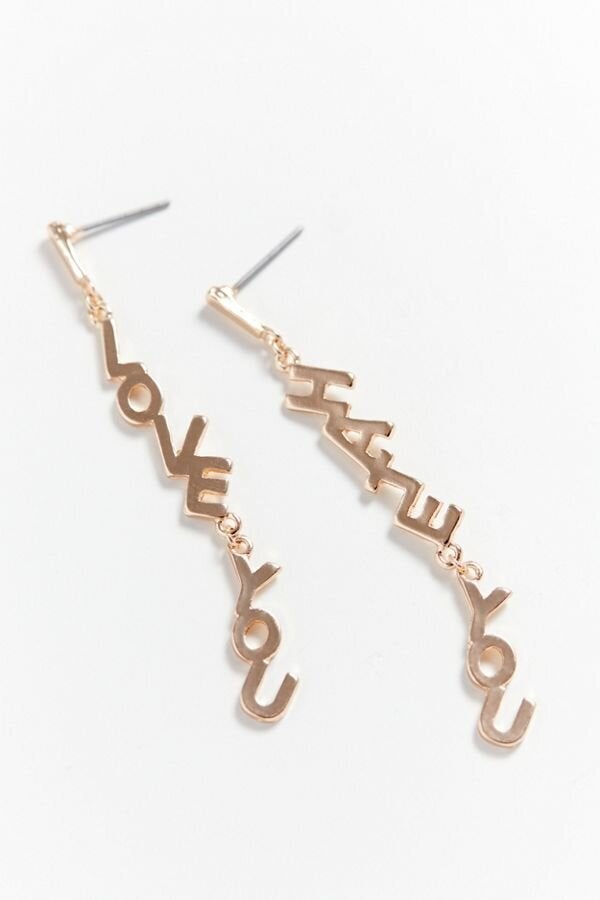 A stain remover that's perfect for when you're wining and whining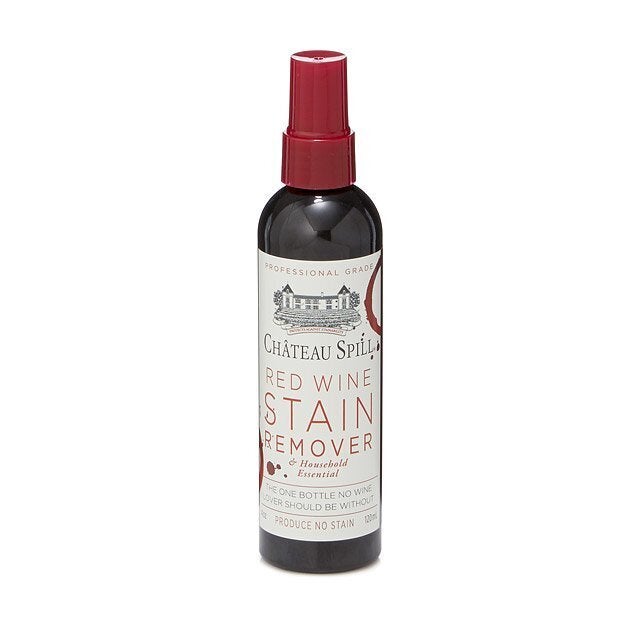 A garland that puts ovaries before brovaries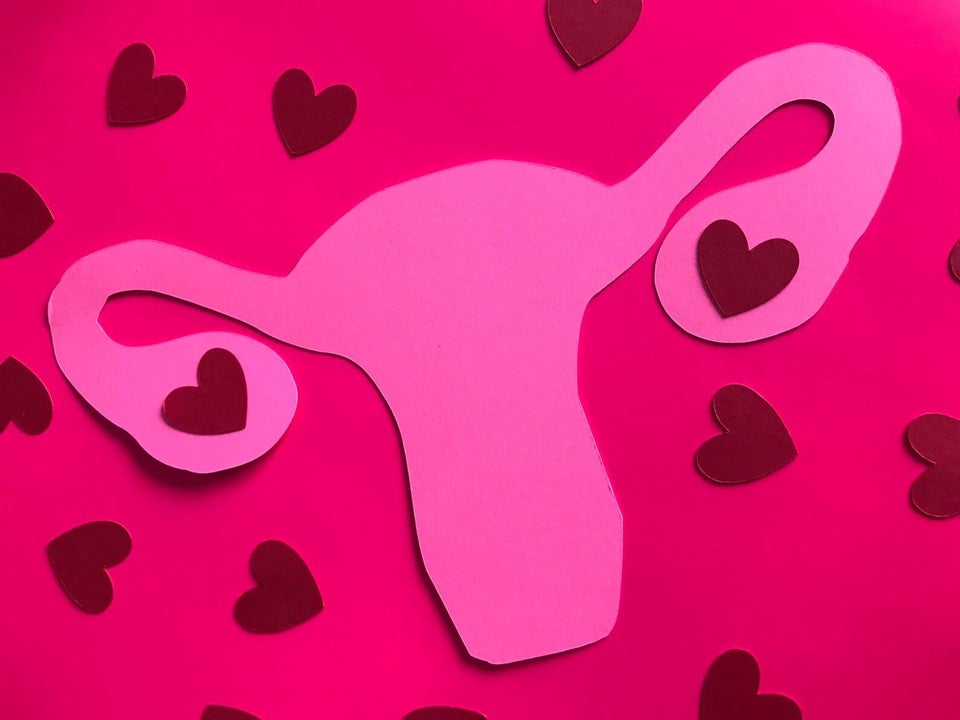 A pair of socks for crazy cat ladies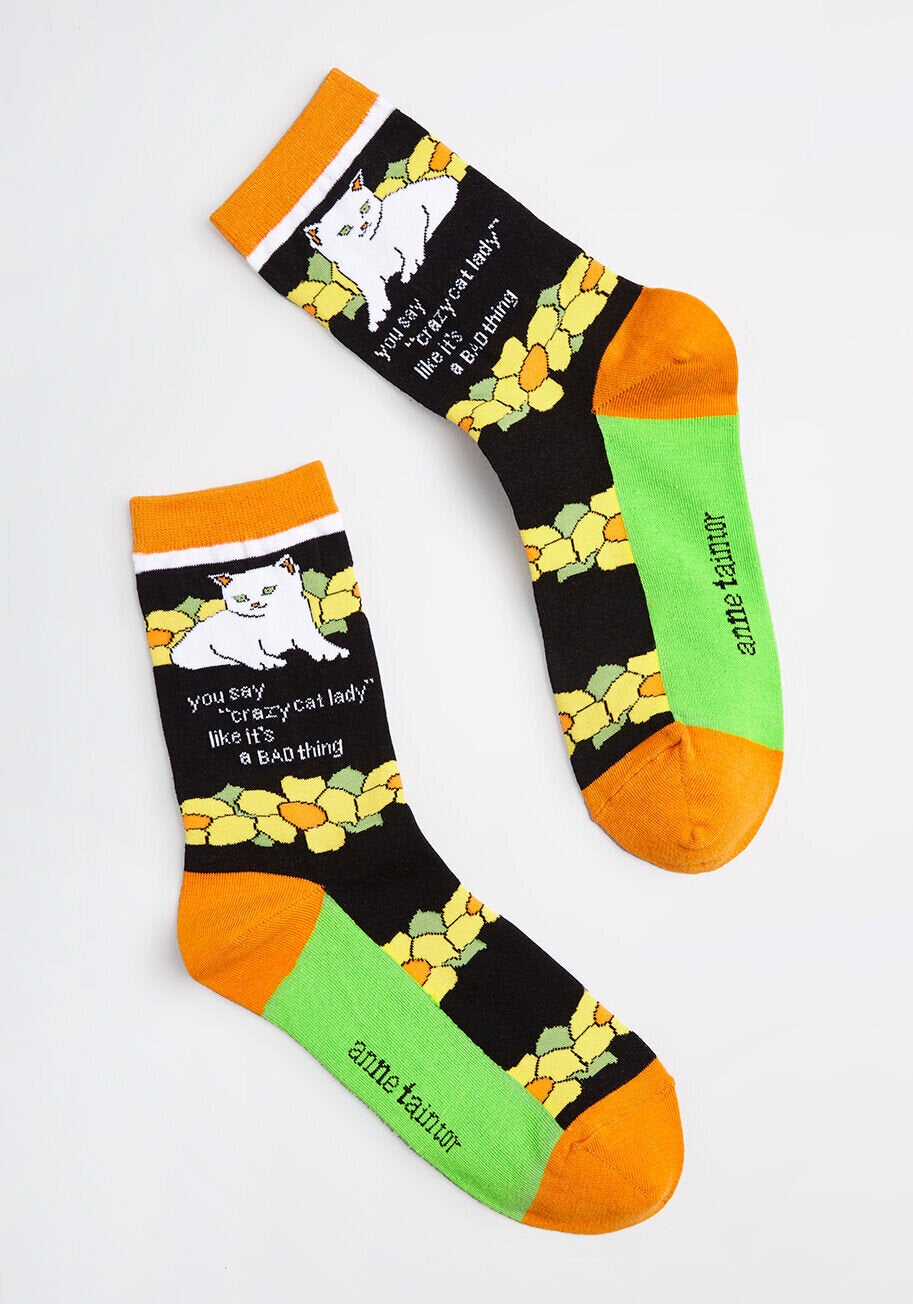 A T-shirt that cuts right to the chase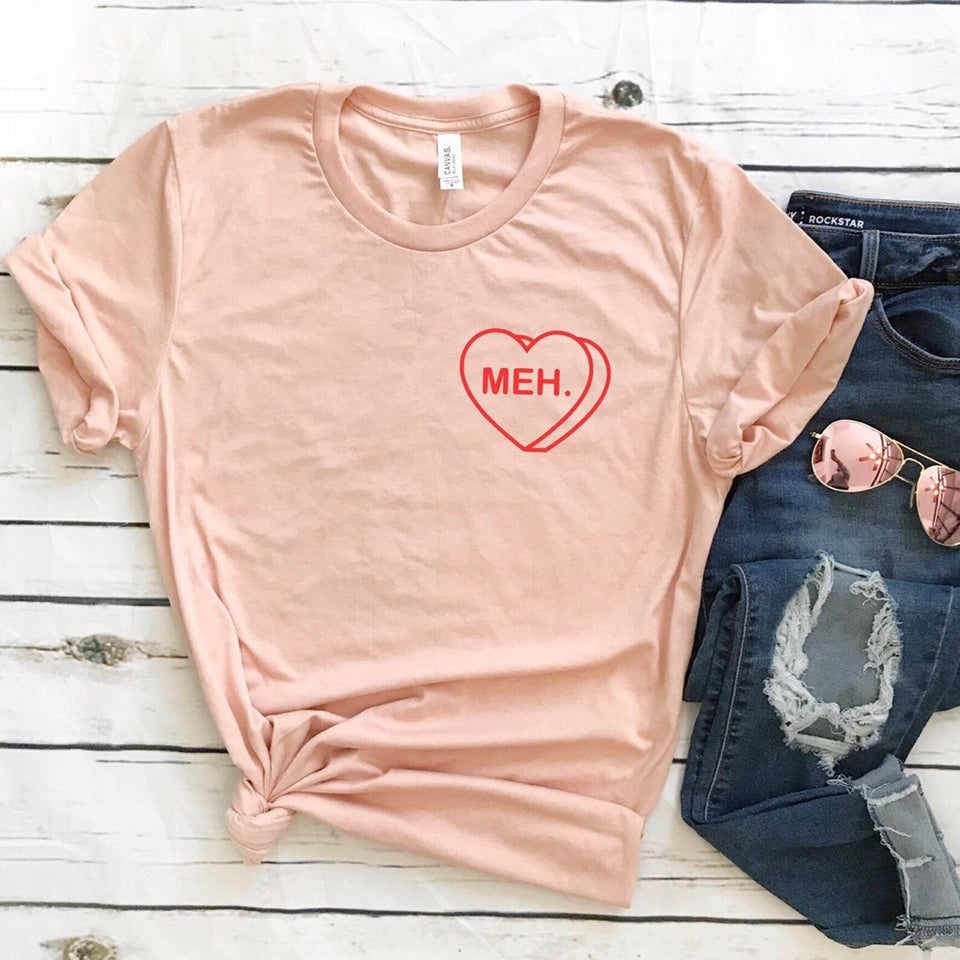 Etsy / SouthernSugarStudio
A beauty fridge for your true loves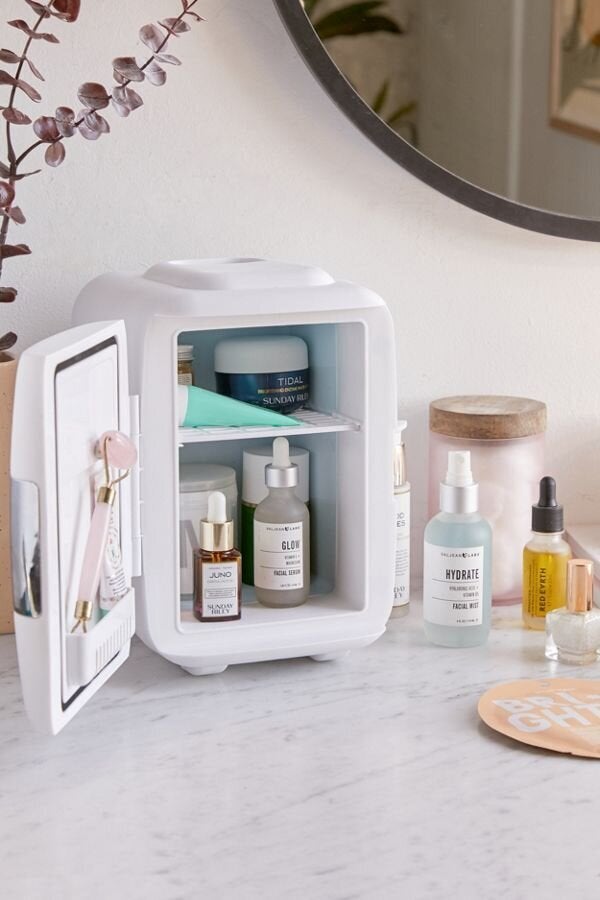 A croissant destress ball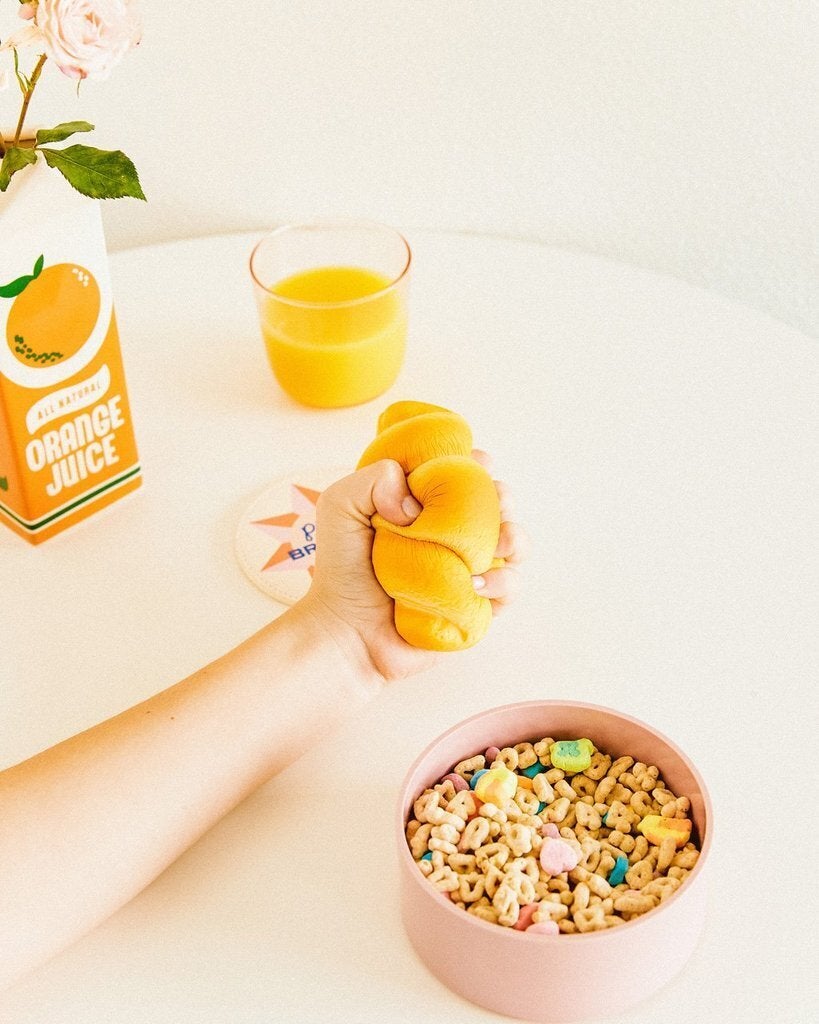 A lipstick vibrator that's just for you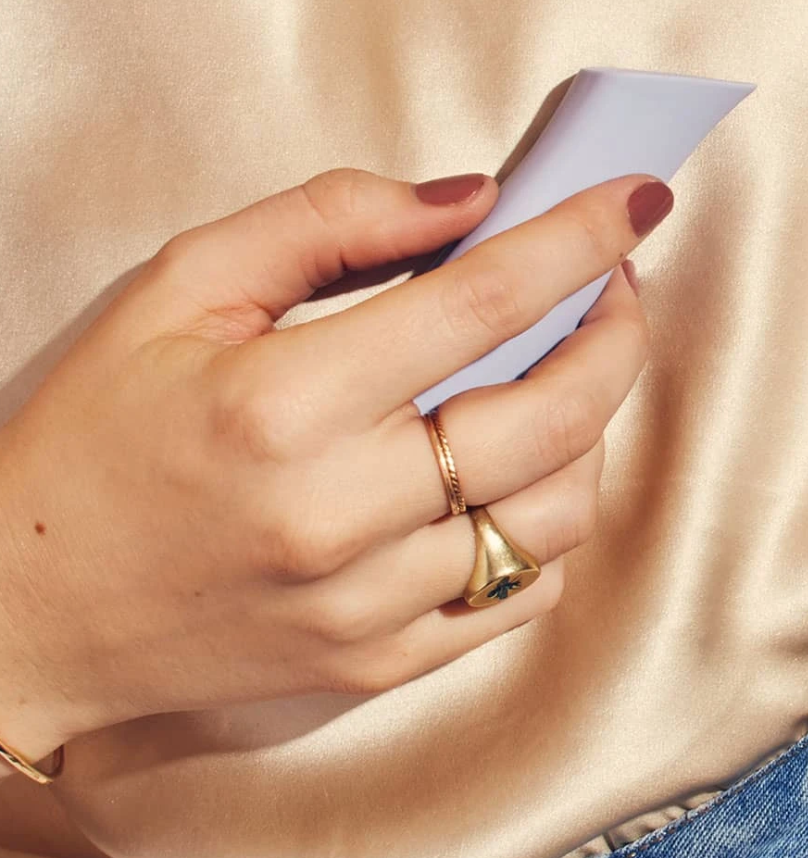 A bouquet of black roses that would make Beetlejuice smile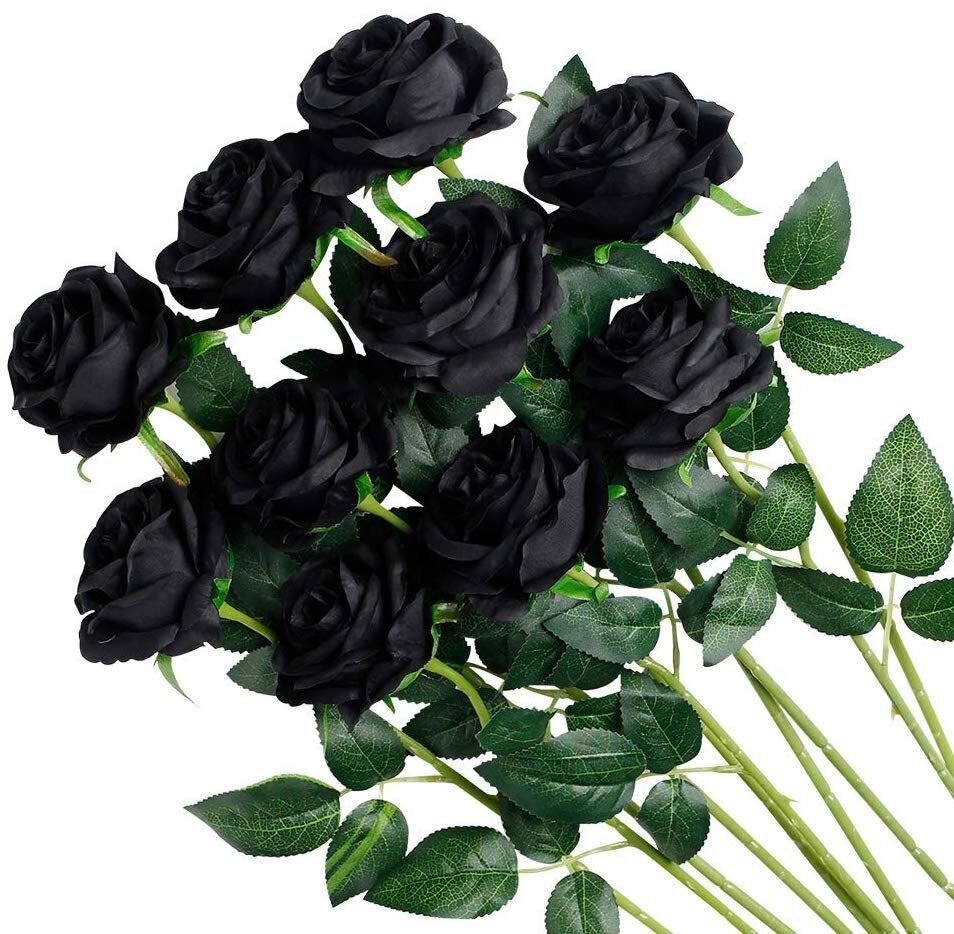 A card with a disheveled Cupid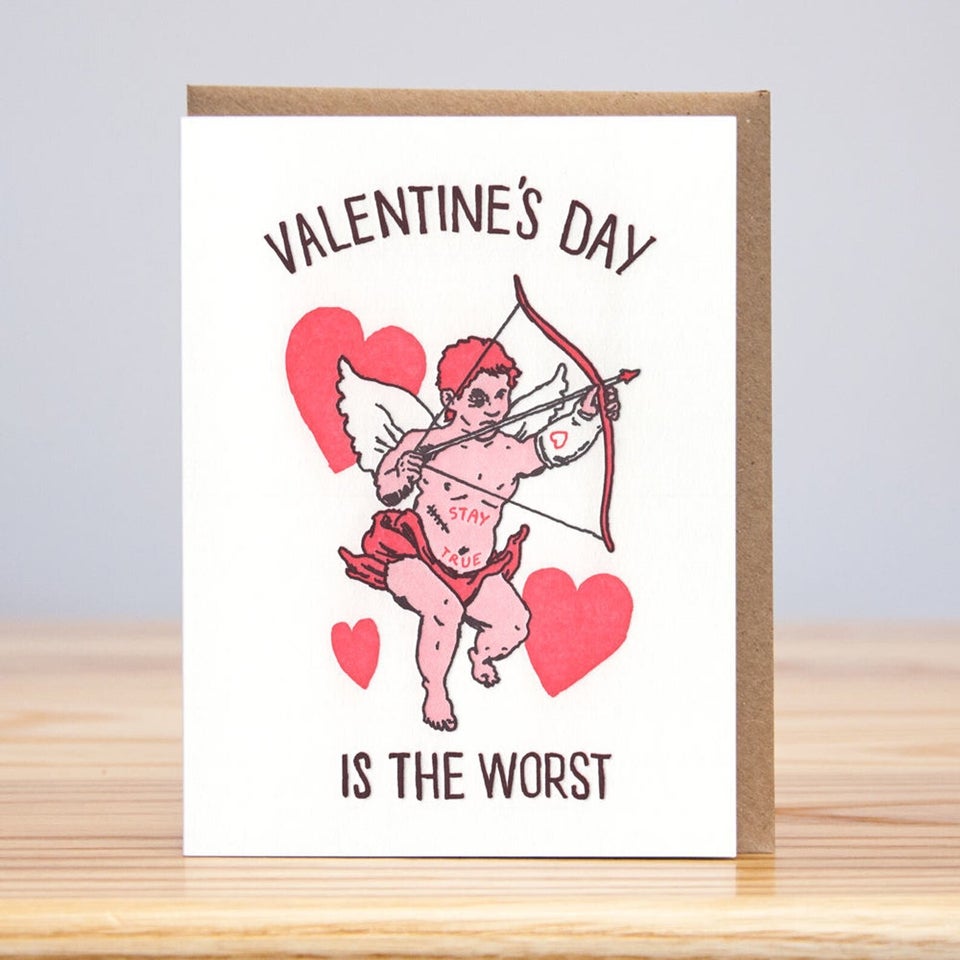 Teabags that'll have you spilling some tea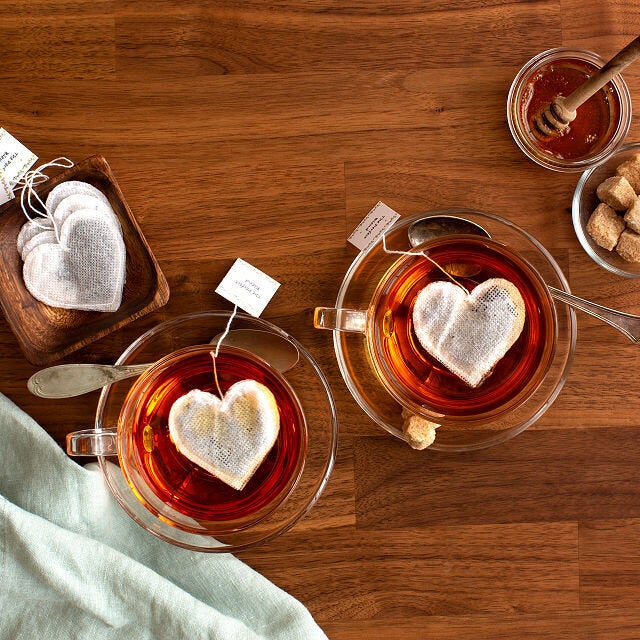 A mask to shield you from cheesy Valentine's Day Instagram posts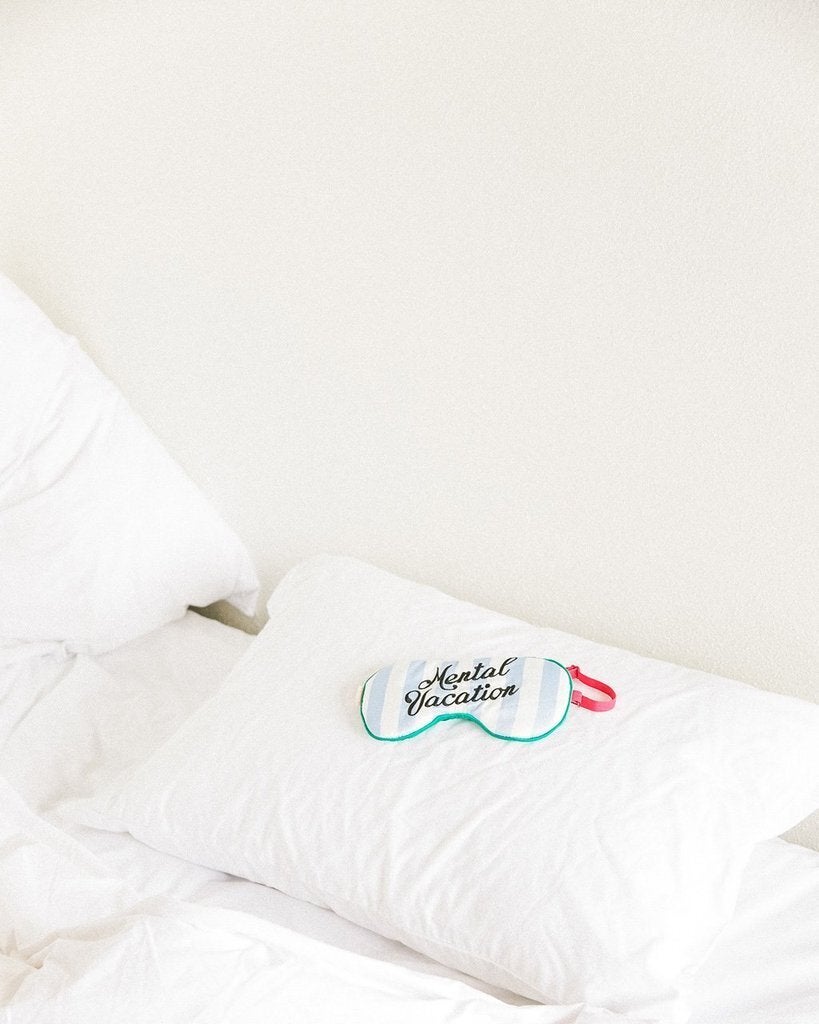 A mitt that professes your hatred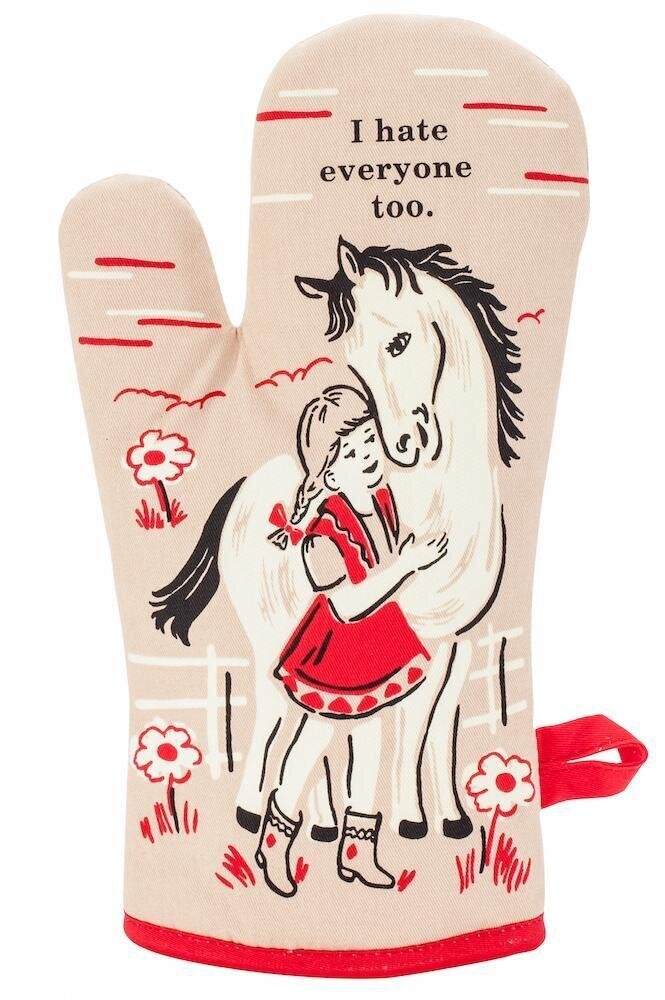 A candle that you'll swipe right on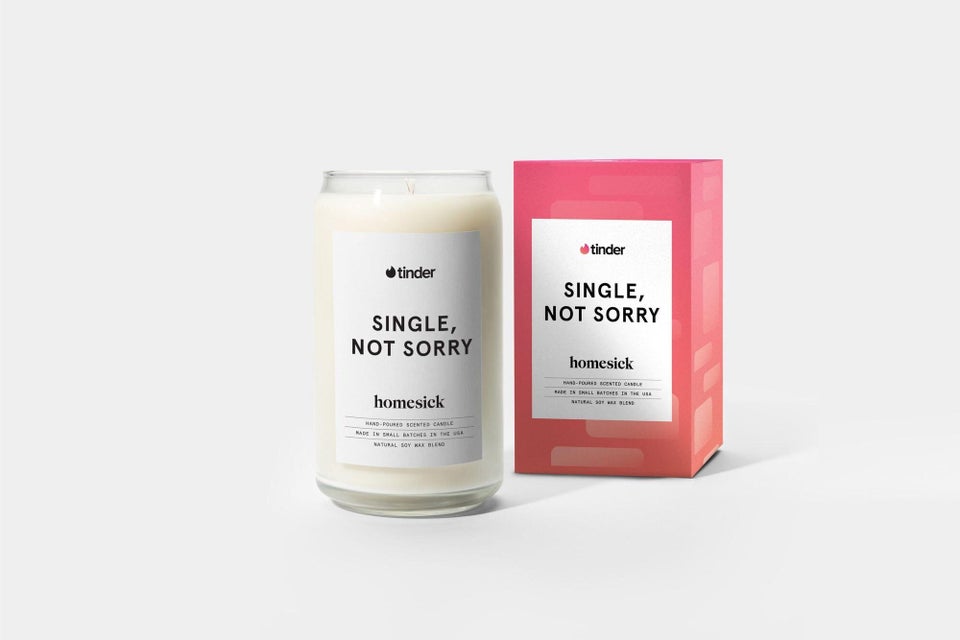 A pair of socks that express your feelings perfectly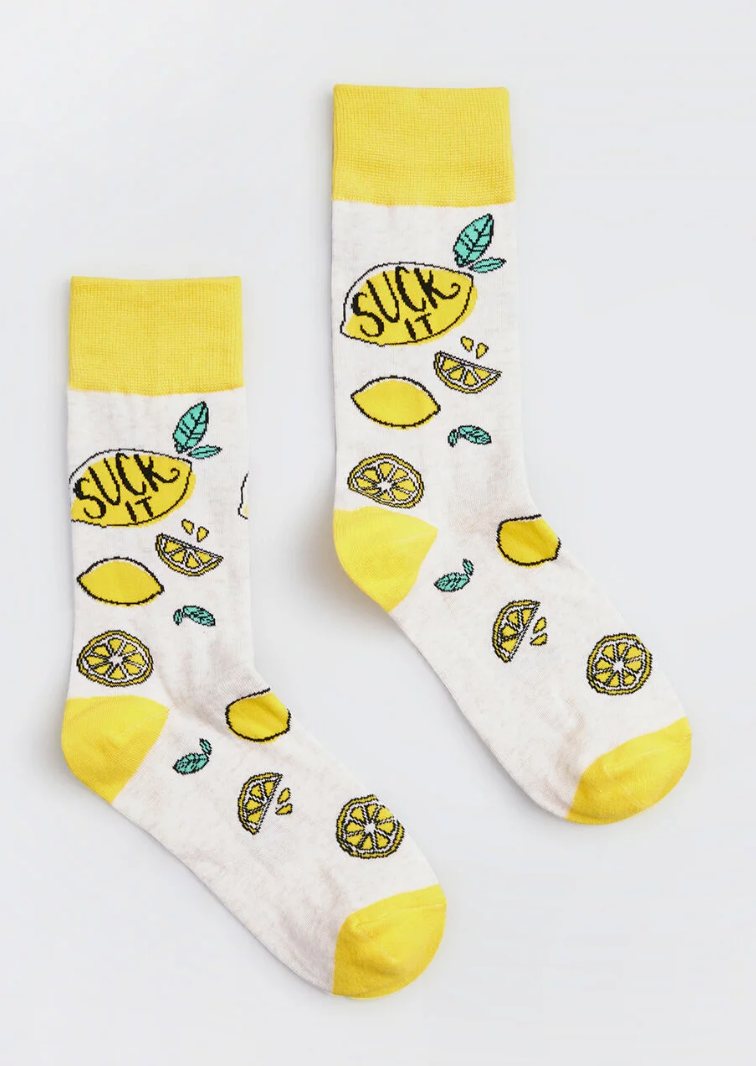 A sleep jumpsuit for lounging around