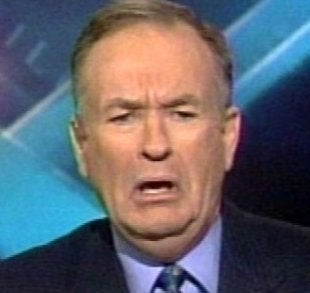 The DNC is barely under way in Denver, but protesters are already making themselves heard. Their message: "Fuck corporate media!" and "Fuck FOX News!"
That's the response FOX's Griff Jenkins receives when he throws himself into a swarm of marching anti-war protesters. Jenkins plays incredulous well in this clip, considering he's there specifically "to cause trouble." He asks over and over again why the protesters don't believe in freedom of speech—the irony of ironies, since these protesters are exercising their first amendment rights with every step they take.
As Jenkins is drowned out by a "Fuck FOX News!" chorus and disappears among a sea of middle fingers flipped at the camera, he cries out, "That's just not necessary." Au contraire, Mr. Jenkins. These calls are entirely necessary, considering FOX has served as the propaganda arm of the Bush administration for the last eight years.
FOX has been Bush's biggest cheerleader in his war with Iraq. FOX joined the corporate media in drumming up support for the war, preying on a vulnerable nation by drawing the false connection between Iraq and 9/11 and touting the administration's so-called "evidence" of WMDs. Even as other corporate outlets eventually admitted they were wrong for not questioning the administration in the run up to war, FOX offered no mea culpa. Instead, the network continued to pretend the war was succeeding, when the reality was it had become a brutal quagmire that continues to this day. But FOX didn't stop with Iraq. Oh, no. For more than a year now, the network has been war-whooping over Iran as well.
FOX is guilty of war- and fearmongering, spreading the administration's lies at every turn, and smearing those who try to set the record straight. So "Fuck FOX News"? I'd say these anti-war protesters get the message just right.
Related
Popular in the Community