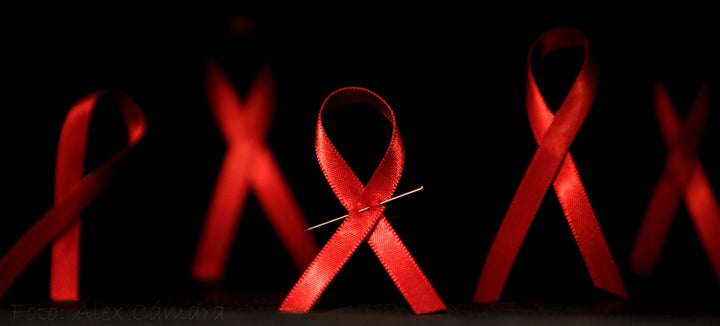 Antibodies ― proteins created by our immune system that are in charge of spotting and neutralizing potentially harmful substances in our body ― are promising avenues for potential vaccines and treatments against the virus.
The new antibody, named N6, was isolated from the blood of a person with HIV. It managed to neutralize 98 percent of the HIV variants that researchers tested it on, including 16 out of 20 variants that are usually resistant to this kind of antibody protein.
A previous antibody discovered six years ago, VRC01, had only been able to neutralize about 90 percent of HIV variants. Until now, it was considered the "gold standard" in terms of what the human body could produce to fight the virus, explained Dr. Justin Bailey, assistant professor of medicine at Johns Hopkins University School of Medicine.
"As each of these new antibodies is isolated, we don't know if that's the best it's going to get," said Bailey, who wasn't a part of the National Institutes of Health team that discovered N6. "This antibody proves that we haven't reached the ceiling yet in terms of how broad and potent neutralizing antibodies against HIV can be, because we're getting close to 100 percent coverage with N6."
"This antibody proves that we haven't reached the ceiling yet in terms of how broad and potent neutralizing antibodies against HIV can be."
While scientists have been trying for years to isolate these broadly neutralizing antibodies, or BNABs, in the blood of people with HIV, they've struggled to find an antibody that is strong enough to work on many different variants of the virus. This is because HIV is really good at evolving to evade antibodies by rapidly changing the proteins on its viral "envelope," which prevents antibodies from recognizing the virus, attaching to it and killing it.
But the reason N6 is so exciting to researchers is that the antibody has a way to attach to the virus that doesn't depend on recognizing the constantly changing surface proteins on the virus. Instead, it attaches to a part of the virus that doesn't change much from variant to variant, which is why N6 appears to be so effective at neutralizing so many different versions of the virus. The N6 antibody has also found a way to avoid the carbohydrates on the HIV virus that block antibodies from binding to it.
"We have an antibody now that essentially compensates for most of the diversity of the virus," said Bailey. "The next big step is trying to design a vaccine that could induce an antibody like this, because if you could induce an N6-like antibody at high enough levels in vaccinated people, they'd probably all be protected against most HIV infections."
Experts are optimistic about the discovery of N6, but they also caution that researchers are still a long way from creating a safe, effective vaccine or treatment.
"I don't want to give the sense that a vaccine is around the corner ― we've heard that predicted so many times," said Dr. Paul Volberding, director of the AIDS Research Institute at the University of California, San Francisco. "We've seen so many developments, but [N6] is certainly of great interest and something that we will follow closely."
Research on the VRC01 antibody illustrates Volberding's caution perfectly. The VRC01, which is one of the first well-characterized antibodies to be isolated, is currently being tested in several clinical trials to see if it can prevent HIV infection via intravenous infusion. So far, researchers have found that the VRC01 antibody can delay the rebound of HIV if a person stops taking antiretroviral therapy, but only for eight weeks, at most.
Volberding hopes that if VRC01 is combined with other effective BNABs, it could be strong enough to work as a vaccine in the future. But as it stands, he said, VRC01 alone doesn't appear to be potent enough to create a functional cure for people with HIV.
HIV expert Dr. Jeffrey Klausner of the UCLA David Geffen School of Medicine also said it was too soon to know what the N6 discovery means for the prevention or treatment of the disease. He said that creating an HIV vaccine is the only true way to control the epidemic, but it may be more than 10 years away.
"This really gives cause for optimism that the immune system, when stimulated properly, really can overcome and match the diversity of the virus."
Not everybody who gets HIV will produce BNABs that can mount a vigorous defense against different variants of the infection. Some researchers estimate that only 10 to 30 percent of people with HIV produce them, while others estimate that number to be only 1 percent. These estimates vary because of the different ways BNABs are categorized, and just how many variants of HIV they can actually neutralize.
People with long-term HIV infections typically produce these special antibodies after several years, which means it's too late for a person's body to eradicate the virus completely. However, they show that some people's bodies continue to try to create antibodies to fight the infection.
"There has always been pessimism that the diversity of the virus has been so great that the immune system could not match it," Bailey said. "This really gives cause for optimism that the immune system, when stimulated properly, really can overcome and match the diversity of the virus."