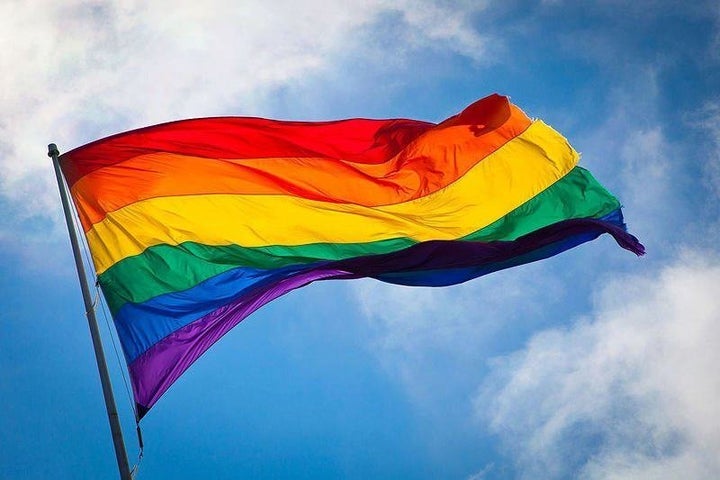 Driving to my local supermarket in Roswell, Ga., I routinely pass a large complex of buildings and athletic fields set behind a landscaped berm. I never gave much thought to Fellowship Christian School. Then I stumbled across the "question of the week" in my online community newspaper: "Should public monies be used to fund private schools with explicit anti-gay policies?" Clicking on a link, I found a disturbing report titled "Georgia's Tax Dollars Help Finance Private Schools with Severe Anti-Gay Policies, Practices, & Teachings."
My indignation mounted as I read the extensive report issued by the Southern Education Foundation in January 2013. At least 115 private schools participating in a tax credit scholarship program in Georgia have anti-gay policies or belong to associations that discriminate. Many of these schools could expel gay kids -- simply for being who they are. Students who are gay-friendly could be ousted as well. Tax dollars should not fund schools that discriminate. Let's not even get started on the constitutional mandate to separate church and state.
While the rest of the nation moves forward in accepting gay people, Fellowship Christian School has this specific provision in its parent-student handbook: "Homosexuality is incompatible with Biblical teaching and will not be promoted or practiced by members of the FCS community, either on or off campus. The school reserves the right, within its sole discretion, to terminate enrollment." The 780-student school, about 20 miles north of Atlanta, participates in the tax-credit scholarship program.
Providence Christian Academy in Lilburn has a more aggressive policy. The 800-student academy threatens expulsion for anyone "participating in, promoting, supporting, or condoning pornography, sexual immorality, homosexual activity or bisexual activity." (Transgender persons are not even acknowledged.) The SEF report states, "In most of these private schools, any expression of being gay or voicing support or tolerance of gay persons or homosexuality anywhere outside of school, including in the home by anyone in the student's family constitutes grounds for expulsion."
Conservative Christian schools across America are fighting a battle that's already been lost. A new Washington Post-ABC News poll shows that 81 percent of young Americans aged 18 to 29 support same-sex marriage. Meanwhile anti-gay school policies can have profound, potentially devastating consequences. A large study published in the journal Pediatrics in 2011 found that gay, lesbian, and bisexual teenagers with a negative social environment have a 20 percent greater risk of attempting suicide than those with positive, supportive social environs.
On its blue-and-white home page, Fellowship Christian School describes itself as "purposeful, passionate, spiritual, nurturing, and mentoring." These are not just empty words. The school is well meaning for straight kids. But nurturing should be extended to all students, including the gay and questioning children who surely number in the student body.
Trying to find out more about the SEF report and homophobic climates in schools, I contacted SEF vice president Steve Suitts. Begun as the Peabody Education Fund in 1865, the nonprofit SEF has a long history of advancing equity and excellence in education. It helped create a public school system after the Civil War and supported African-American schools. Later it compiled a study of the conditions of African-American education in the South that helped prompt the U.S. Supreme Court's decision in Brown v. Board of Education.
I asked Suitts how schools with anti-gay policies might be breeding grounds for intolerance.
"We've found that what happens is that kids report other kids. Because if you don't, then you're supporting somebody," he said in a phone interview. "What kind of community are you creating when this is the dynamic between children? You can think of all kinds of parallels in wartime and peacetime when society has demonized people so much that folks start telling the authorities that there is a person who is not worthy of being in our community. That is not just a policy. That's when hate spreads."
Private schools have the right to sanction what they view as immoral behavior, but the state has the right not to support bigotry. Rep. Simone Bell (D-Atlanta), the nation's first openly gay African-American lesbian elected to a state house, is co-sponsoring an Anti-Discrimination Act (HB 456). This bill would disqualify schools with anti-gay policies from participating in Georgia's tax credit scholarship program. Qualifying schools could not discriminate in hiring or admission on the basis of race, color, religion, national origin, sex, gender, gender identity, sexual orientation, or disability.
Bell says the bill is a "long-range" effort that could take years to become law. Initiated by the Georgia Democratic caucus, the bill was stalled in committee in the current legislative session. The Anti-Discrimination Act is part of a larger legislative effort to reform Georgia's tax credit scholarship program. Begun in 2008, the program has redirected more than $170 million in taxpayer funds from the Georgia treasury to cover tuition costs at private schools, the SEF report states. The program has come under siege by the SEF and other critics for multiple shortcomings such as the lack of any public record of all schools participating in the program.
So what to do? We can use our voices. We can speak out against such discriminatory practices. Many of us know parents with children attending Christian private schools. Are they aware of an anti-gay policy? Do they realize the potential impact? Anti-gay policies in schools should be viewed as anti-democratic, un-egalitarian, and against human decency. Private schools with discriminatory practices should be disqualified from receiving state tax credit scholarships. Anti-gay policies at schools represent a choice.
Popular in the Community