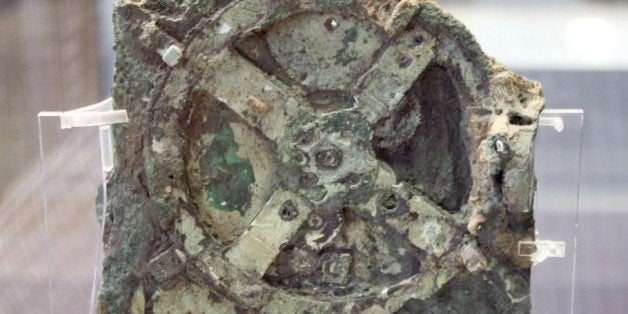 For more than a century, scientists have been scratching their heads over a strange clocklike device recovered from a shipwreck off the Greek island of Antikythera in 1901.
Still, scientists have continued to debate when the "world's first computer" was made--and who made it.
A 2006 study dated the device to 150-100 B.C. But a new analysis of the mechanism's eclipse-tracking dial by scientists at the University of Puget Sound in Washington and the National University of Quilmes in Argentina indicates that the device's built-in calendar likely began at 205 B.C.
"We know so little about ancient Greek astronomy," study co-author Dr. James Evans, a professor of physics at the University of Puget Sound, told The New York Times. "Only small fragments of work have survived. It's probably safer not to try to hang it on any one particular famous person."
Calling all HuffPost superfans!
Sign up for membership to become a founding member and help shape HuffPost's next chapter
BEFORE YOU GO