 The first pictures showing the interior of what is believed to be the world's most expensive residence have been made public in Vanity Fair magazine.
The home, which is called Antilia after a mythical island, is located in Mumbai, India. Owned by Reliance Industries chairman Mukesh Ambani, the residence boasts 400,000 square feet, three helicopter pads, underground parking for 160 cars, and requires a staff of 600 to run.
Though the building is 27 storys tall, BBC News notes that many of the floors are double- or triple-height, so the building rises to 570 feet -- the equivalent of a 40-story structure.
The house is reported to be worth more than $1 billion, which will not affect Ambani's bank balance too significantly. The energy magnate is one of the top 5 richest men in the world, and is said to be worth approximately $22 billion, according to Forbes magazine.
"Really will having a house this spectacular give him a better life; or will the separation it creates from virtually everyone else around him make it a regretful nightmare?"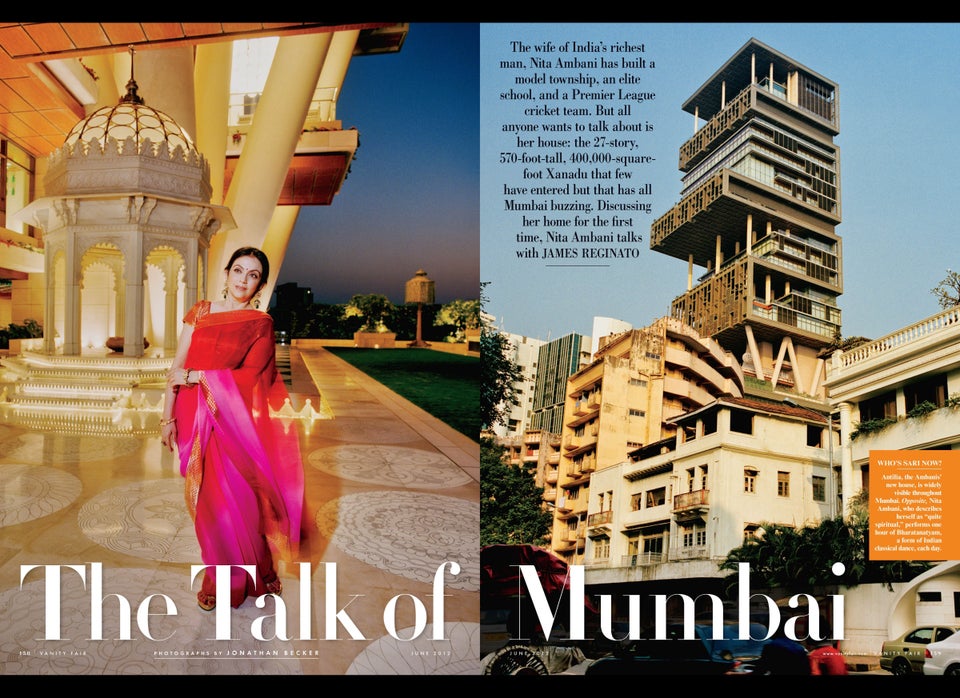 Inside The First $1 Billion Home
Popular in the Community