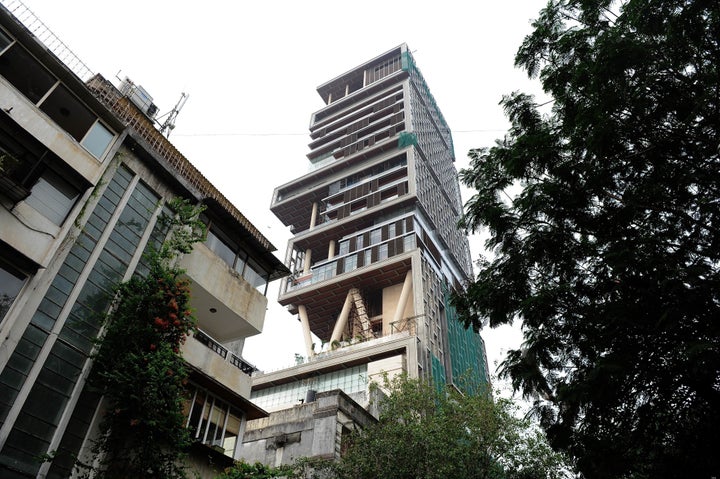 A ballroom lit with chandeliers of solid gold. A 50-seat theater and nine cocktail lounges. Three helicopter pads and six underground floors of parking.
These are just a handful of the amenities one can reportedly find at Antilla, the newly-completed Mumbai home of Reliance Industries chairman Mukesh Ambani. Valued at a staggering $1 billion, the 27-story, 400,000-square-foot home -- which employs a housekeeping staff of 600 -- is being billed as the world's most expensive home. According to MSNBC, a glitzy housewarming party is planned for the end of the month and promises to be a much-sought-after invite among India's elite.
One less-than-savory aspect of the home which designers have yet to tout -- Antilla, named after a mythical island, also provides a bird's eye view of Mumbai's slums, home to 60 percent of the city's population. Named by Forbes as India's richest man and the world's fourth richest, Ambani has been slammed for building a "soaring monument" to the divide between the country's rich and poor.
Watch MSNBC's full report on the home here:
Update: This article originally stated that the house was built for $1 billion. It is currently valued at $1 billion, but was built for less.
Popular in the Community