The magnificent treasures that have been protected by the act include Wyoming's Devils Tower, Arizona's Grand Canyon, Idaho's Craters of the Moon and Alaska's Glacier Bay.
Twenty-seven national monuments designated or expanded since 1996, spanning more than 11 million acres of land and about 760 million acres of ocean, are threatened by a pair of executive orders signed by Trump in April. By Saturday, Interior Secretary Ryan Zinke is due to make a recommendation on what he thinks should happen to the 1.35-million-acre Bears Ears National Monument in Utah, which is at the center of the current fight.
In announcing his monuments review, Trump spoke as if a Bears Ears reversal was a done deal, saying the Obama-era designation had been done "over the profound objections of the citizens of Utah" and "should never have happened." No previous president has tried to revoke a monument designation and legal scholars argue that Trump lacks the authority to do so.
Conservationists and lawmakers took to social media on Thursday to celebrate the Antiquities Act, with many using the hashtag #MonumentsForAll and expressing outrage over the Trump administration's actions.
"On a day when we should be celebrating the anniversary of the law used to protect places like the Grand Canyon, Zion, and the Statue of Liberty, it's outrageous that we're facing down an unprecedented attack on our national parks and monuments by President Trump and Interior Secretary Zinke," Gene Karpinski, president of the League of Conservation Voters, said in a statement.
"People understand that this review is nothing more than an attempt to give away our public lands to the fossil fuel industry," he added.
See below for some celebratory posts:
Before You Go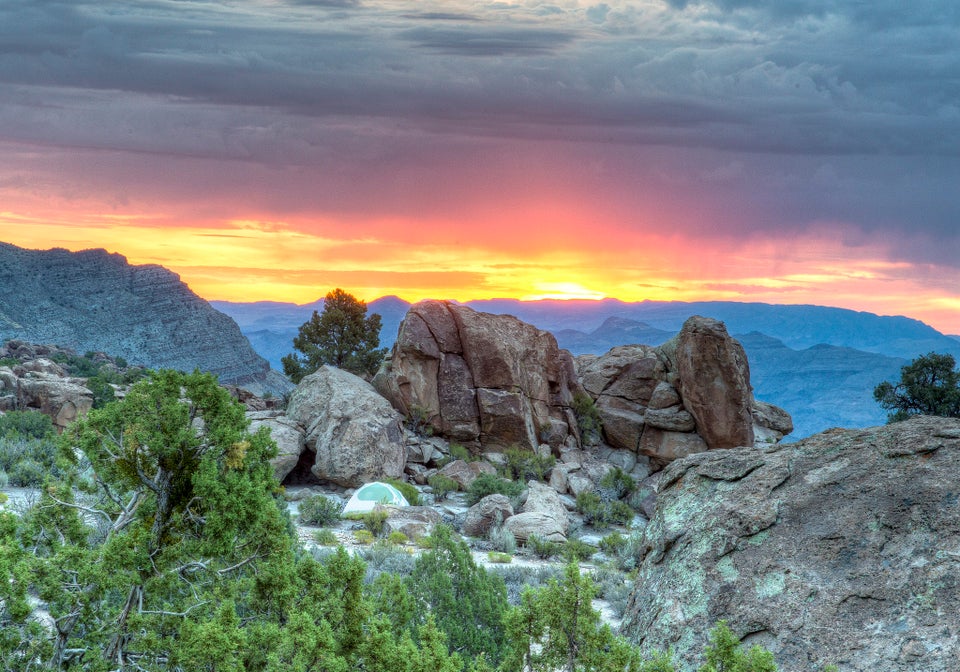 National Monuments Threatened By Donald Trump's Executive Order
Popular in the Community