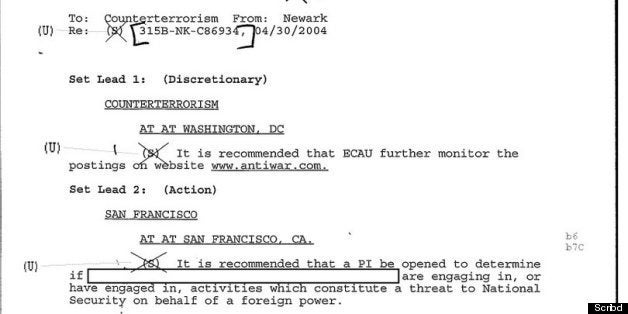 WASHINGTON -- Two editors of AntiWar.com sued the FBI on Tuesday, alleging that the bureau has failed to comply with a Freedom of Information Act (FOIA) request for documents about the government's investigation of the website.
FBI documents posted online show that the bureau recommended opening an investigation into the website in 2004 after it posted terrorist watch-lists online.
According to the lawsuit, the website "lost significant financial support" after it became public that the site had been investigated. Starting in October 2011, four donors have withdrawn their support, "citing their fear that FBI interest in Antiwar.com would lead to surveillance of the donors," according to the lawsuit. The website has lost about $75,000 per year since 2011 because of the surveillence.
Eric Garris and Justin Raimondo, the AntiWar.com editors, filed FOIA requests last year but the bureau has not produced any of the documents. They are being represented by the American Civil Liberties Union and lawyers with Pillsbury Winthrop Shaw Pittman LLP representing them on a pro-bono basis. They want the FBI to turn over the documents and stop collecting records on their organization.
"Freedom of the press is a cornerstone of our democracy, whether it's the Associated Press or Antiwar.com," Julia Mass, a staff attorney at the ACLU of Northern California, said in a statement. "Government surveillance of news organizations interferes with journalists' ability to do their jobs."
Before You Go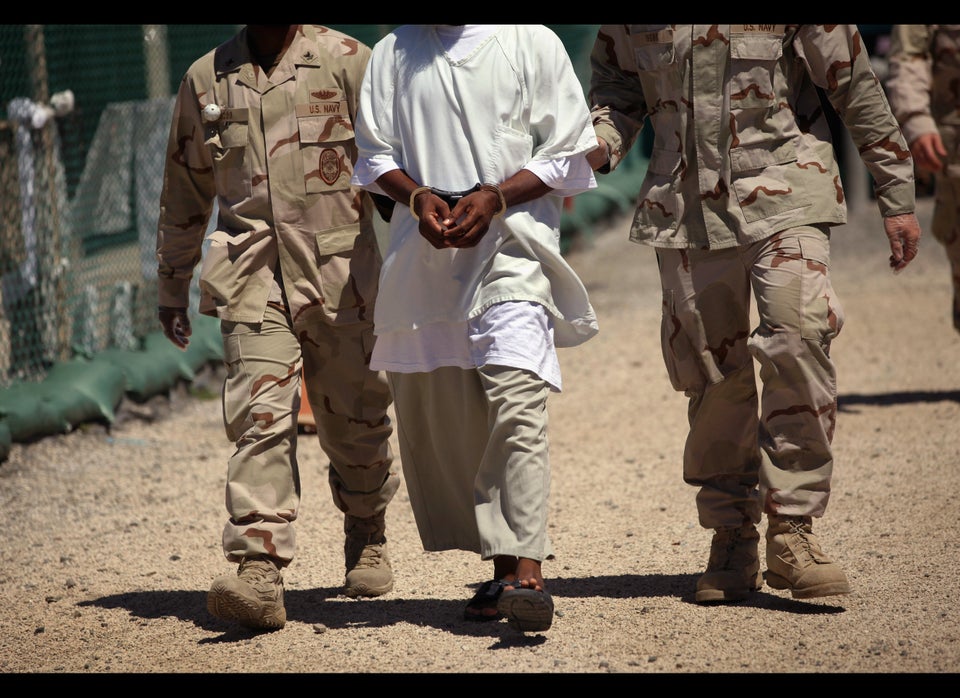 Guantanamo Bay Revelations From WikiLeaks
Popular in the Community