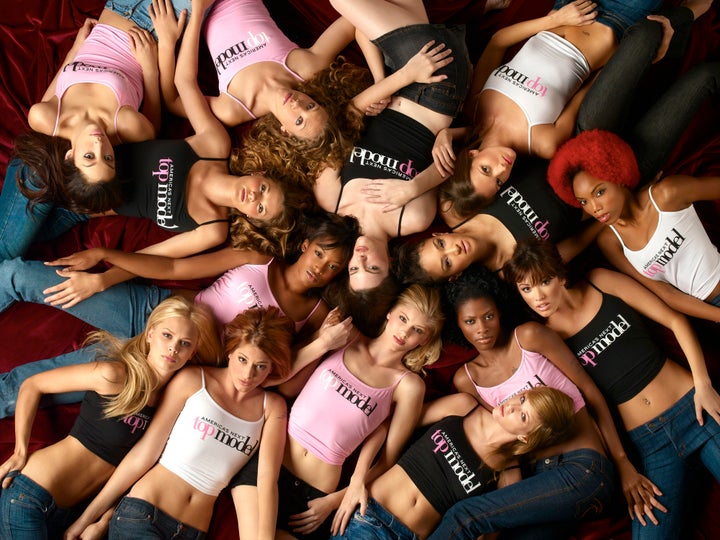 "America's Next Top Best Friend" is back! Oh wait ...
Sorry, when an opportunity for a Jade GIF presents itself, we rise to the occasion. #Guilty
The reality TV show that introduced words like "smize," "booty tooch," "dreckitude" and "pot ledom" into our cultural lexicon, as well as instilling unhealthy body standards and career aspirations in your middle-school self, is officially back in business.
VH1 announced on Tuesday that the network is reviving "America's Next Top Model" for 14 new episodes, according to Variety. Tyra Banks will remain involved with the production, ditching her hosting duties to executive produce full time -- yes, that means you'll have to memorize the cadence of an entirely new elimination speech. 
"We could not be more excited to bring back and breathe new life into one of the greatest unscripted franchises on television," Scott Koondel, chief licensing officer for CBS Corp., said in a statement. "VH1 is the perfect partner for this new endeavor and we hope this is the beginning of a long relationship."
The reinvented 23rd cycle will be set in New York and have an entirely new panel of judges (JADE 4 JUDGE 2016), in hopes of appealing to the next generation of "Top Model" fanatics. There's no premiere date at this time, but expect to be introduced to a new slate of models you'll never hear about again once the show is over sometime in 2016. 
"This is a homecoming for the series," Chris McCarthy, VH1's general manager said. "VH1 helped catapult the show to cultural icon status as the first cable network to air the show after it launched." 
So, how are we all feeling?