Miraculously, no one was injured and Tuff is being hailed as a hero for possibly saving the lives of more than 800 students at Ronald E. McNair Discovery Learning Academy.
"[I saw] a young man ready to kill anybody that he could and take any lives he wanted to," Tuff told ABC.
She asked the gunman his name in an attempt to keep him calm, but told ABC that at first he wouldn't tell her.
"He told me he was sorry for what he was doing. He was willing to die," Tuff said. She remembered him loading his gun in front of her and the rest of the staff.
"I just started telling him stories," she said, saying things like, "You don't have to die today."
Tuff told him about the tragedies she had endured in her own life, like her divorce, and was eventually able to convince him to surrender to the police.
"I told him, 'OK, we all have situations in our lives," she said. "It was going to be OK. If I could recover, he could, too."
Hill exchanged fire with police and took several school employees -- including Tuff -- hostage in the front office.
UPDATE Thursday, August 22: On a recording of a 911 call released Wednesday, bookkeeper Antoinette Tuff can be heard relaying messages from shooting suspect Michael Brandon Hill to DeKalb County emergency dispatchers before convincing him to surrender.
"We're not gonna hate you, baby," Tuff can be heard saying. "It's a good thing that you're giving up."
Listen to the full recording in the video below.
Related
Before You Go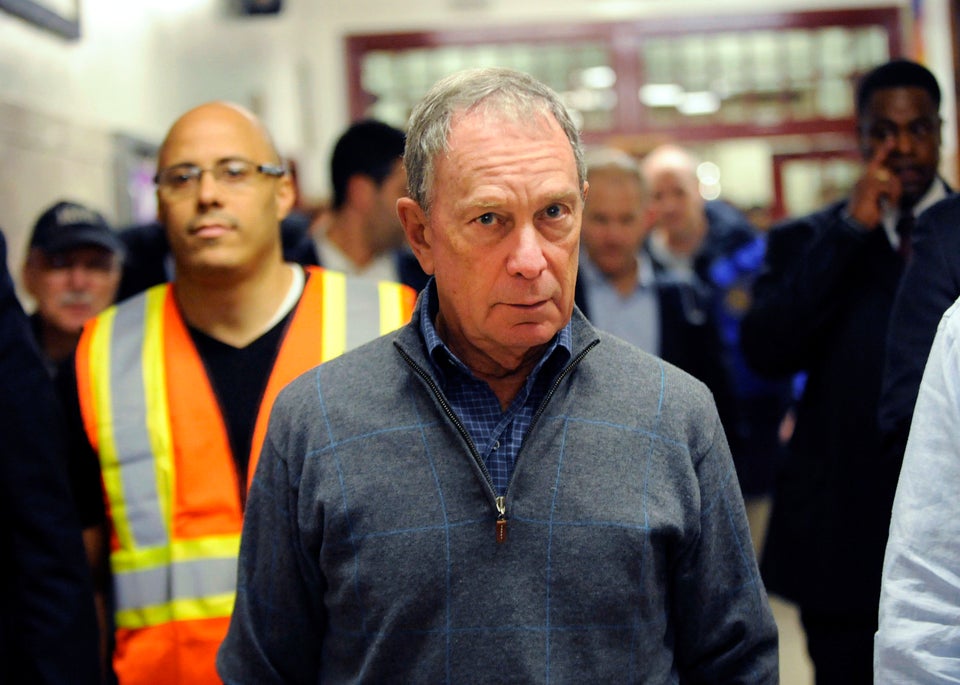 The Heroes of Hurricane Sandy
Popular in the Community