When a New Jersey public school principal was reassigned last week, the writing was on the wall.
Actually, it was on the school sign -- which was misspelled at least twice.
Antoinette Young, the principal of Public School Number 20 in Paterson, New Jersey, was demoted to a vice principal position at another school after parents discovered a sign in front of the school's side entrance had two serious spelling errors that went unnoticed for more than a week.
"If this is how the administration takes care of signage how can we expect the students to do better? We must be held to a higher standard," Teague wrote in an email accompanying the photos, NorthJersey.com reports.
Officials said a custodian was responsible for the sign's spelling errors and added that the sign was placed near an entrance not normally used by staff, according to NJ.com.
After Teague's photo of the misspelled school sign went viral, officials reassigned Young to a vice principal position at another school.
Boris Simon, the school's current vice principal, will serve as principal in the interim.
Young had been principal at the 465-student school less than two years and was already under a "Corrective Action Plan" designed to address shortcomings in her performance, according to the New York Daily News.
Before You Go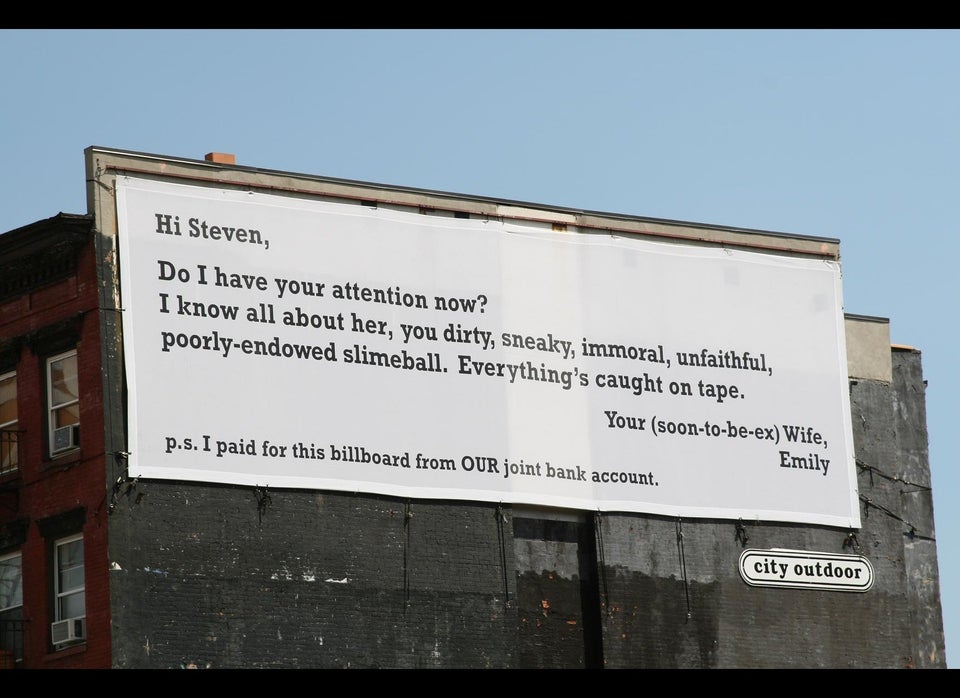 Weird Billboards
Popular in the Community