Yelchin was killed when the SUV rolled away and pinned him against a fence in Los Angeles, police said on Sunday. Fiat Chrysler in April recalled more than 1.1 million cars and SUVs worldwide because vehicles may roll away after drivers exit, an issue linked to 41 injuries, 212 crashes and 308 reports of property damage, though it had no immediate fix for owners.
Yelchin died of accidental blunt force asphyxia, Los Angeles County Coroner Assistant Chief Ed Winter said in a phone interview Monday. The results of toxicology tests to determine if Yelchin was under the influence of any substances are not due back for at least six weeks, he added.
In a May 24 letter to dealers, Fiat Chrysler said it anticipated having the software updates required to fix the vehicles no later than July or August. The company previously had told owners it hoped to come up with a "permanent" remedy by the fourth quarter.
Clarence Ditlow, executive director of the Center for Auto Safety, said Monday that "while waiting for a recall remedy to be developed, the predictable happened. Anton Yelchin died. How many more people will be killed or injured waiting for a recall remedy of this fatal manufacturing flaw?"
Fiat Chrysler spokesman Eric Mayne said the company would conduct a "thorough investigation" of Yelchin's accident. "It is premature to speculate on its cause at this time," he added.
Los Angeles Police Department spokeswoman Jane Kim said on Monday that investigators were aware of the recall issue with the Jeep and were looking at whether that played any role in the fatality.
Yelchin, a 27-year-old Russian native, would be the first death reported to be linked to the defect. In 2014, a U.S. study said nearly 100 people were killed and 2,000 injured annually from vehicles that rolled away between 2008 and 2011.
Fiat Chrysler said in April that the recall was linked to 700 incidents because drivers mistakenly believed they had placed the vehicles in park before exiting.
Fiat Chrysler said some drivers might have been confused by the electronic gearshift system, which moves more like a joystick than along a gate path like conventional gear selectors.
The company said in April that it planned to update the vehicles to automatically prevent them from moving, under certain circumstances, even if the driver fails to put the vehicle in park.
The U.S. National Highway Traffic Safety Administration, which upgraded a probe into the rollaway injuries and complaints in February, said in April that the shifter was "clearly a safety issue" leading to hundreds of crashes and dozens of injuries.
A NHTSA spokeswoman had no immediate comment on Monday.
Fiat Chrysler sent a letter to vehicle owners after announcing the recall in April, warning them to make sure the vehicles are in park.
NHTSA said in April that testing of the shifter found it was "not intuitive and provides poor tactile and visual feedback to the driver, increasing the potential for unintended gear selection."
Yelchin's death comes a month before the release of "Star Trek Beyond," in which the late actor played Chekov, the young Russian navigator of the starship, USS Enterprise. Paul Dergarabedian, senior media analyst at box office tracker comScore, said the actor's death is unlikely to impact the film's performance at the box office. "It doesn't turn people away but it is bittersweet and poignant when that actor appears on screen," Dergarabedian said. "He was so likeable on screen, particularly as that character."
The cast and creators of "Star Trek Beyond" paid tribute to Yelchin on Sunday, with producer J.J. Abrams posting on Twitter, "You were brilliant. You were funny as hell, and supremely talented. And you weren't here nearly long enough." Viacom Inc's (VIAB.O) Paramount Pictures, the studio behind the "Star Trek" franchise, said in a statement on Monday, "All of us at Paramount join the world in mourning the untimely passing of Anton Yelchin. As a member of the Star Trek family, he was beloved by so many and he will missed by all." The studio did not comment on whether more "Star Trek" films are scheduled for the future.
Yelchin has appeared in numerous films and was in the TV series "Huff," starring Hank Azaria, who wrote on Twitter that he was devastated. "He was a very sweet kid. My heart goes out to his family."
Early in his career as a teenager, Yelchin gained wide attention appearing with Anthony Hopkins in the 2001 film "Hearts in Atlantis" and with Robin Williams in 2004's "House of D."
Before You Go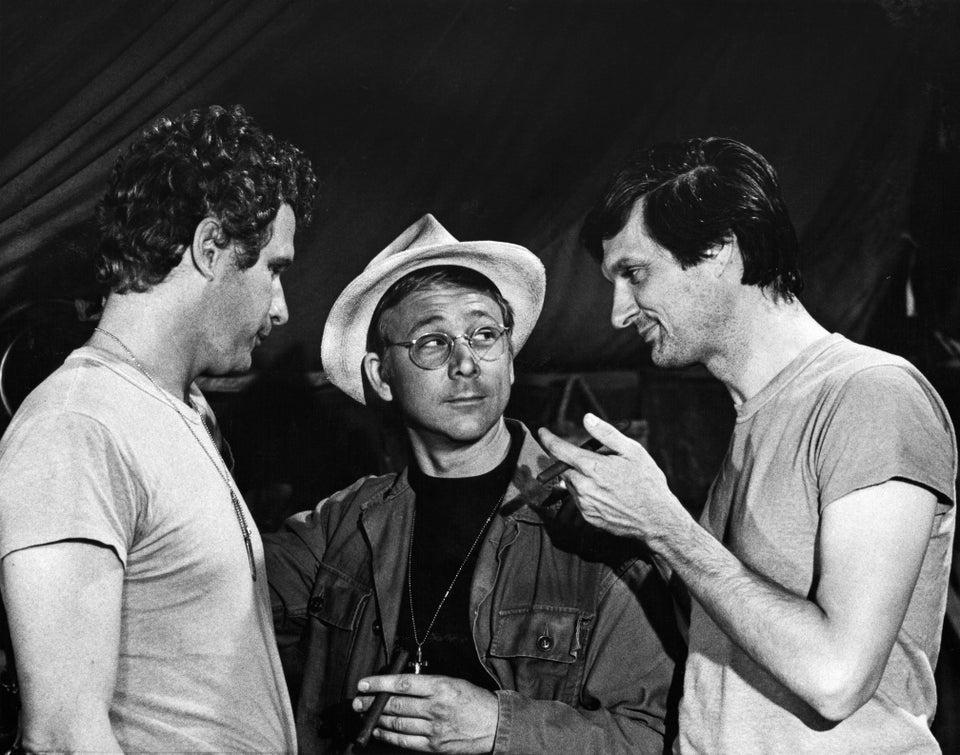 Entertainers We've Lost In 2016
Popular in the Community