WASHINGTON -- Supreme Court Justice Antonin Scalia said Sunday that there are "undoubtedly" limits to a person's right to bear arms under the Second Amendment, but that future court cases will have to decide where to draw the line.
During an appearance on "Fox News Sunday," Scalia was asked whether lawmakers have the right to ban high-capacity gun magazines without violating a person's constitutional right to bear arms. The question comes less than two weeks after the Colorado shooting massacre that left 12 dead and dozens more injured -- and at a time when neither President Barack Obama nor Congress appear willing to touch the issue of gun control.
"We'll see," Scalia said, suggesting that future court cases will determine what limitations on modern-day weapons are permissible.
"Some undoubtedly are [permissible] because there were some that were acknowledged at the time" the Constitution was written, Scalia said. He cited a practice from that era known as "frighting," where people "carried around a really horrible weapon just to scare people, like a head axe or something. That was, I believe, a misdemeanor."
"So yes, there are some limitations that can be imposed," Scalia said. "What they are will depend on what the society understood were reasonable limitations at the time."
The conservative justice notably authored the Supreme Court's 2008 opinion in District of Columbia v. Heller, which ruled that the Second Amendment protects a person's right to bear arms and struck down a D.C. ban on handguns. The court also ruled, though, that "the right secured by the Second Amendment is not unlimited."
Scalia pointed out Sunday that that the Second Amendment "obviously" doesn't apply to weapons that can't be hand-carried, and modern-day weapons like "hand-held rocket launchers that can bring down airplanes" weren't factored in at the time of the writing of the Constitution.
"My starting point and probably my ending point will be what limitations are within the understood limitations that the society had at the time," he said. "They had some limitations on the nature of arms that could be borne. So we'll see what those limitations are as applied to modern weapons."
Ultimately, Scalia said, any new gun restrictions will have to be weighed "very carefully,"
Support HuffPost
The Stakes Have Never Been Higher
Before You Go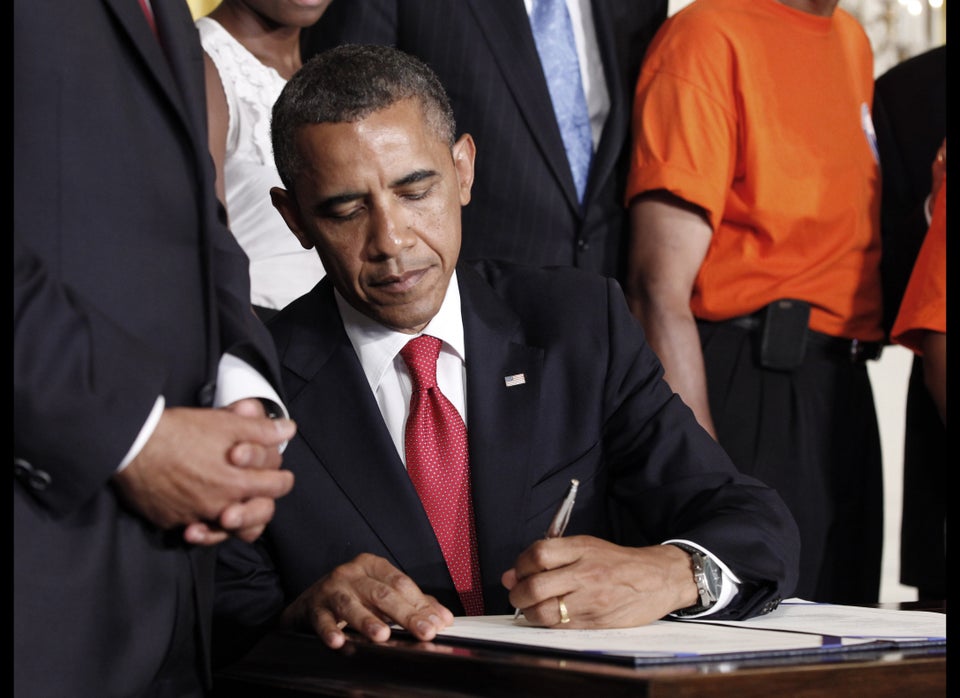 Politicians React To Colorado Shooting
Popular in the Community