WASHINGTON -- African-American leaders in Congress sharply condemned Supreme Court Justice Antonin Scalia Thursday for his remarks questioning the intelligence level of black students.
"His suggestion that African Americans would fare better at schools that are 'less advanced' or on a 'slow-track' reminds me of the kind of prejudice that led to separate and unequal school systems -- a policy the Supreme Court declared unconstitutional decades ago," civil rights icon Rep. John Lewis (D-Ga.) said in a statement.
Congressional Black Caucus Chair Rep. G.K. Butterfield (D-N.C.) argued that Scalia's seat on the U.S. Supreme Court should be in jeopardy.
On Wednesday, the court heard oral arguments in the case Fisher vs. University of Texas at Austin, an affirmative action case in which the plaintiff, Abigail Fisher, argues that she was rejected from University of Texas at Austin in part due to the fact that she's white.
"There are those who contend that it does not benefit African-Americans to get them into the University of Texas, where they do not do well," Scalia said, "as opposed to having them go to a less-advanced school ... a slower-track school where they do well."
"Most of the black scientists in this country don't come from schools like the University of Texas," he added. "They come from lesser schools where they do not feel that ... they're being pushed ahead­­ in classes that are too fast for them."
Butterfield argued it was clear from his words that Scalia had formed an opinion on the matter before oral arguments had been completed, calling his comments "disgusting, inaccurate, and insulting to African Americans."
And because of this, Butterfield wrote, Scalia should "recuse himself from the case" and the Judicial Conference of the United States should consider removing him from the court's bench.
Lewis added in his statement that Scalia's "evident bias is very troubling" and calls into question "his ability to make impartial judgments in this case."
In order for a Supreme Court justice to be kicked off the bench, he or she must be impeached by the House and convicted by the Senate -- a move that has never happened in U.S. history.
Recusal, however, is solely up to the justice. As Slate points out, Title 28, Section 455 of U.S. Code says a judge should recuse him or herself from a case whenever there is conflict of interest, such as a pre-formed opinion or the involvement of a family member.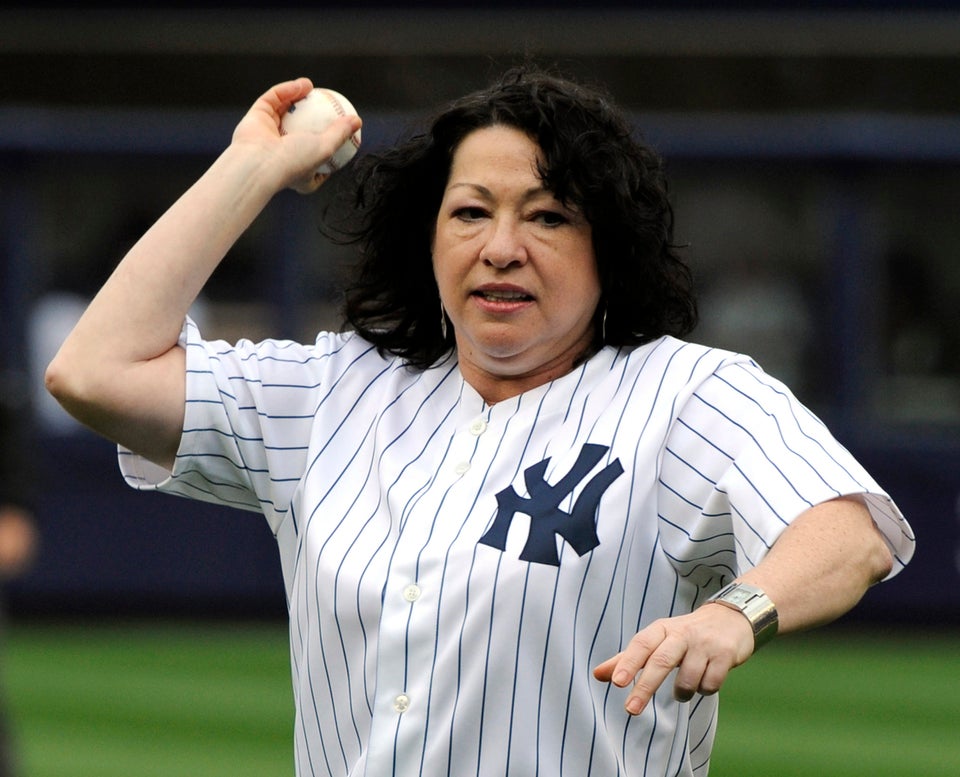 Supreme Court Justices Get Out Of The Office
Popular in the Community