She has his name tattooed in a heart on her right arm but Antonio Banderas's wife, Melanie Griffith, may want to consider getting it removed after hearing the latest rumors.
While Banderas partied in Cancun, his wife was at home in LA caring for their daughter, Stella, writes Woman's Day.
As photos of Banderas and the unknown woman began to spread, Melanie's initial response to the alleged infidelity, according to Celeb Dirty Laundry, was a quote posted online: "BoyfriEND, girlfriEND, friEND, everything has an end, except for family."
It seems she began considering an "end" to Banderas last week when photographers discovered her out on the town -- without her wedding ring.
"Melanie's a mess. Not only is she in jeopardy of losing the love of her life, but her career is in the toilet while Antonio's star is continuing to rise," a source told Perez Hilton at the time. "I think Melanie's self esteem hit an all time low and she believed Antonio was torturing her. For years, it's as if she's been consumed with jealousy over his flirting and outspoken love for beautiful women."
Banderas has been attempting to quell the rumors and is "desperately trying to win Melanie's trust back," a source told RadarOnline. He's also been quick to point out the wedding ring is still on his finger.
While all the drama shakes out, Melanie has headed to the family house in Aspen. "The last thing Banderas wants is a nasty high-profile divorce," the source further added to RadarOnline. "Despite their problems he still loves her and will do anything to keep her from leaving him."
During that time, People reports Banderas said of their relationship, "We love each other, and above all we love our family. We've figured out how to get past obstacles … and if you get past those, you only get stronger."
Banderas and Griffith recently made our list of "Odd Celebrity Couples." See the whole list below:
Before You Go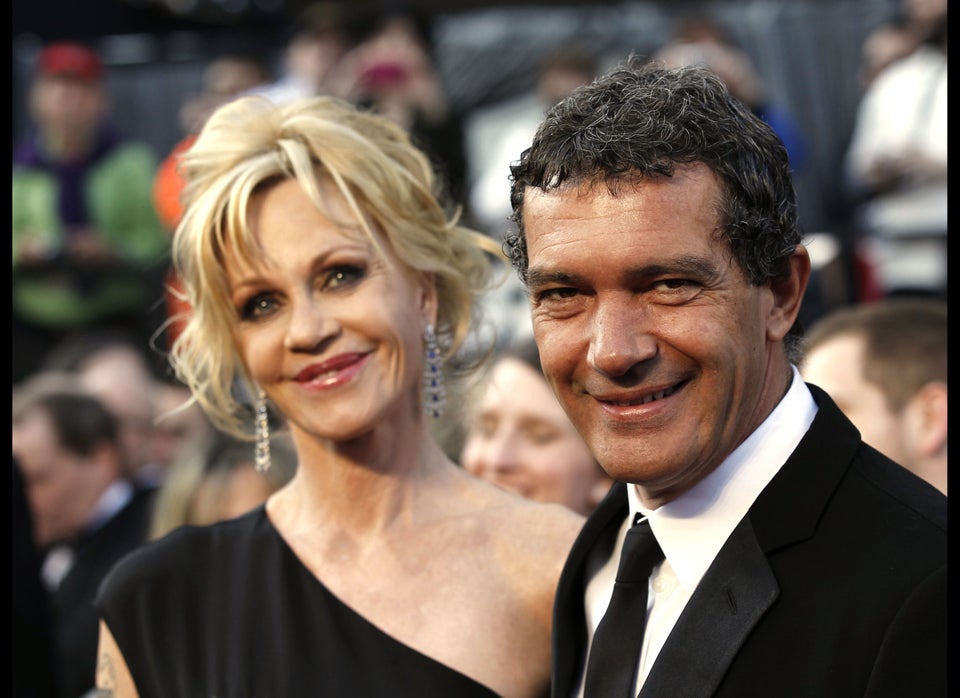 Odd Celebrity Married Couples
Popular in the Community