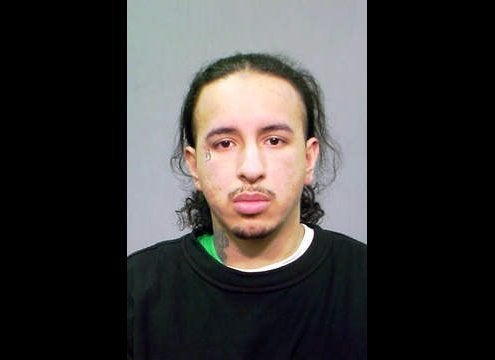 An alleged member of the Maniac Latin Disciples gang was charged on Friday for the shooting of two young girls in a Northwest Side park, as the new head of the Chicago Police Department vowed revenge against his gang.
Antonio Bucio, 22, allegedly got out of a van near the park and fired on a group of people playing basketball. Stray bullets hit two girls ages two and seven playing in a nearby sandbox around 8 p.m. on Wednesday. The younger girl suffered a grazing wound to her head, and the older one was hit in the upper back.
Meanwhile, Police Superintendent Garry McCarthy is announcing plans to go to war with the Maniac Latin Disciples as a result of the shooting.
"What I'm here to pledge to you is the fact that the entire resource of the Chicago Police Department is going to go after the Maniac Latin Disciples," McCarthy told reporters on Friday evening, according to the Chicago Sun-Times. "It's really that simple."
Police will begin arrests of MLD gang members on whatever charges they can find: drugs, gun possession, even outstanding warrants. The move is part of the CPD's overall anti-gang strategy, initiated by previous superintendent Jody Weis, to use heavy enforcement of even the pettiest of crimes to disrupt a gang's day-to-day operations after it commits an act of violence. Ultimately, the goal is to create an anti-violence norm within the gang, convincing gang members that senseless violence is bad for business.
Cooperation from community members reportedly gave police the information they needed to pin Bucio to the crime. He is set to appear in bond court on Saturday.