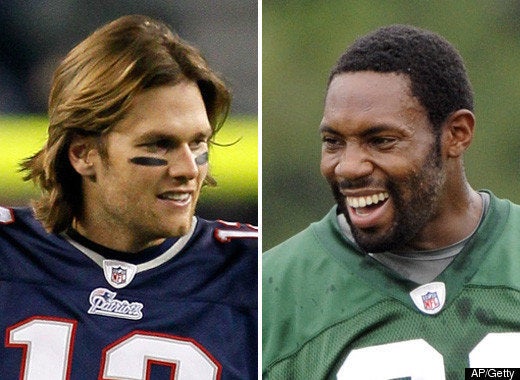 UPDATE: Tom Brady responded to Antonio Cromartie's comments today. "I've been called worse," Brady said. "There's a long list of people that feel that way."
He also said that he hates Brady and claimed that he pointed to the Jets sideline after throwing a touchdown pass in New England's 45-3 blowout over the Jets on Dec. 6
"We see that a lot. He does it a lot," Cromartie said. "That's the kind of guy he is. We really don't give a damn, to tell you the truth."
Ryan jabbed Brady while praising Peyton Manning, claiming that the Patriots quarterback "thinks" he studies like the Colts star.
"That's what I think about him. I don't really give a damn about him," he said. "I don't have to play against him. I play against the receivers."

Well, Brady is the one throwing to those receivers. "Yeah, but if I beat the s--- out of his receivers, he can't throw the ball," Cromartie said.
Popular in the Community