WASHINGTON -- Wall Street banker Antonio Weiss has asked President Barack Obama not to renominate him to a top Treasury Department post because of the fight being waged against him by Sen. Elizabeth Warren (D-Mass.) and other Democrats.
First reported by Politico, Weiss wrote to Obama over the weekend saying that he didn't think the Treasury Department "would be well served" by the lengthy confirmation process his nomination would likely entail, given the level of Democratic opposition he has faced. Weiss, who had initially been nominated as undersecretary for domestic finance, has instead accepted a job as a counselor to Treasury Secretary Jack Lew, a post that doesn't require congressional approval.
"I am grateful for the trust you have placed in me, and I look forward to being a strong advocate for your economic policy agenda as a member of your Administration," Weiss says in his letter.
White House spokeswoman Jennifer Friedman confirmed in a statement to The Huffington Post that Weiss asked not to be renominated to the third-highest Treasury post because he didn't want to be "a distraction" for the administration. Her full statement reads:
"Over the weekend, Mr. Weiss asked the White House not to renominate him to serve as Under Secretary for Domestic Finance at the Treasury Department. Mr. Weiss made the request to avoid the distraction of the lengthy confirmation process that his renomination would likely entail. We continue to believe that Mr. Weiss is an extremely well-qualified individual, who is committed to the policy goals of this Administration and firmly supports the Administration's policies on fostering economic growth and supporting our middle class. We are pleased that he has accepted the role of Counselor to the Treasury Secretary. We strongly believe that the opposition to his nomination was not justified, and we are confident that he will prove himself to be a dedicated, talented, and effective public servant. As with all vacant positions, the White House will conduct a broad search for experienced and highly qualified individuals who want to serve in the Administration. It takes time to identify and vet such candidates. When we are prepared to make an announcement, we will do so."
Lew was clearly not happy with the turn of events.
"I am disappointed that Antonio will not have the opportunity to serve as Under Secretary, but I understand his request not to be re-nominated," he said in a statement. "I continue to believe that the opposition to his nomination was not justified."
In Weiss' new role, he will provide Treasury officials with advice on domestic and international issues, including financial markets, regulatory reform, job creation and fostering broad-based economic growth, according to Lew's statement.
The news is a major victory for Warren and progressive groups who have been criticizing Weiss's nomination since November, when Warren first wrote an op-ed railing against the revolving door between Wall Street and government regulators. She argued that Weiss, a senior banker at financial giant Lazard whose work centered on international mergers, isn't even qualified for a job that involves overseeing consumer protection and domestic regulatory functions at Treasury.
Weiss also stood to gain $20 million from Lazard if he got confirmed for the Treasury post, a payout for not going to a competing financial group. That left some uncomfortable that Weiss would be inclined to give favorable treatment to his former firm.
Warren said Monday that it is imperative for Treasury to focus its energy on strengthening the enforcement of consumer protections on Wall Street.
"We've already seen that the new Republican Congress is going to aggressively attack the Dodd-Frank Act. It is critical that the Treasury Department defend the Act from those attacks and push for strong implementation and enforcement of the law," she said in a statement. "The risk of another financial crisis remains too high, and we should be strengthening financial reforms, not rolling them back to benefit Wall Street."
Sen. Al Franken (D-Minn.) said Weiss "made the right decision" to take himself out of the running, particularly given his background in so-called corporate inversions, a politically toxic practice involving U.S. companies relocating their headquarters to other countries to avoid U.S. taxes. Lazard itself is based in Bermuda.
"I was troubled by his history working on international corporate mergers and so-called inversion deals that let corporations change their address to shirk U.S. tax responsibilities," Franken said in a statement. "I hope the President will consider nominating someone who has demonstrated a commitment to working on behalf of middle-class Americans."
This article has been updated to include Franken's comment.
Before You Go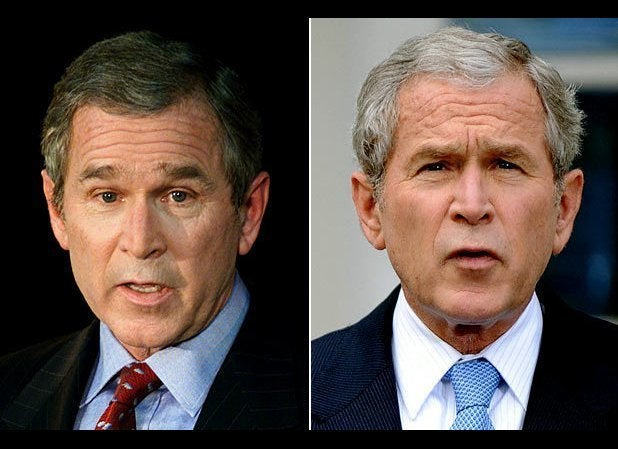 Aging in Office
Popular in the Community